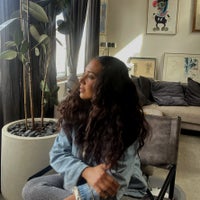 Julia Taft
Julia Taft was born in Los Angeles, California. She is a signed artist by Art X Co. She is building a career in the Arts while pursuing an education in Art, and computer science. Her work is often inspired by life's lessons and a desire to remain a life-long learner. It is often said that artists see things that others miss. For her, the artistic process allows her to remove herself from the hectic pace of life, to become an observer, and to engage a childlike imagination and wonder at what she sees which she expresses in the ethereal and sometimes whimsical images portrayed in her work. Her art helps move her life towards calm and peace and gives her more clarity with each artistic piece.
Back to all Creations
Butterfly
This piece was hand drawn with micron pen on 100% pure cold press cotton arches, it took me over a year to finish. In order to get all the texture of piece I did a section by section high resolution scan, and imported it into photoshop. I pieced together every section and then altered some of the logos that were on the boxes of the heroine. I redrew the piece in photoshop and cleaned up every single line that felt right without ruining the integrity of the original texture that I wanted to keep.