Park Avenue Residence
Combining two neighboring apartments totaling 24 rooms into a cohesive space is more complicated than knocking down a wall. Our goal was to create a remarkable residence where artisanship and inventive design intersect. Combining the two apartments yielded 8,000 square feet to be configured into inviting, cocooned private areas and generous, flowing public areas for entertaining.
To organize the 24-room floor plan, we created a broad gallery measuring 76 feet in length with two rotundas to connect the F-shaped apartment. An opulent living room with a pewter-leafed ceiling is home to enviable works of art by Mark Rothko, Cy Twombly, Pablo Picasso, and Andy Warhol. The mahogany library is stained the richest possible brown and French-polished to the highest possible sheen. A painting by Fernand Leger holds court above the sofa wall. The lacquered peacock blue dining room bridges the library and living room. The crowning moment here is the overhead illumination sculpture of thousands of slender "stalactites" developed with visual artist Sharon M. Louden.
Great collectors, works by other artists such as Haruki Murakami, Roy Lichtenstein, Frank Stella, Jean-Michel Basquiat, Damien Hirst, and Richard Prince are right at home in the stately but refined residence.
According to David Kleinberg, "I find the best collaborations are with clients who have an open mind and an open spirit. I often learn as much from them as they learn from us."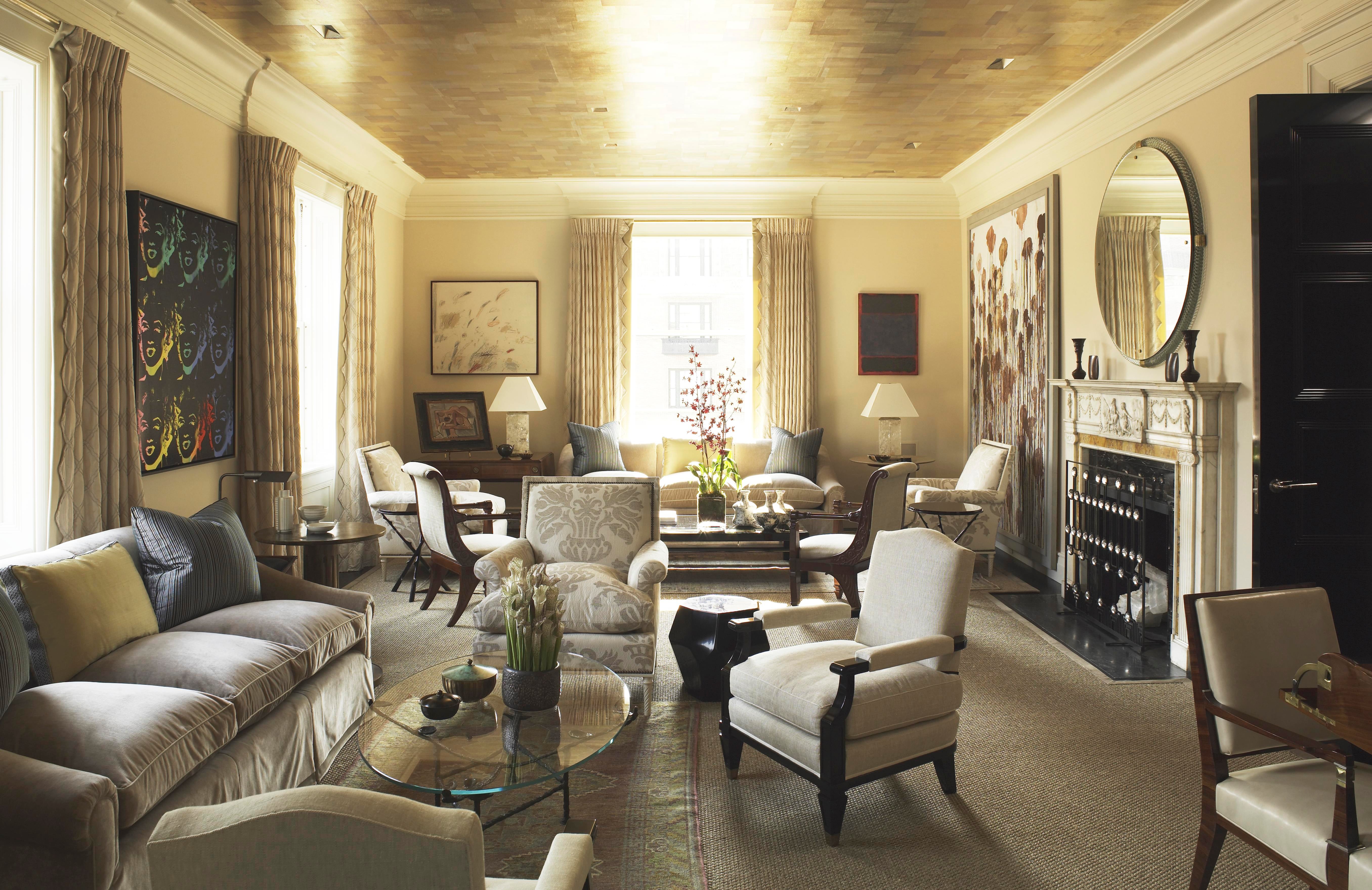 Photography: Pieter Estersohn