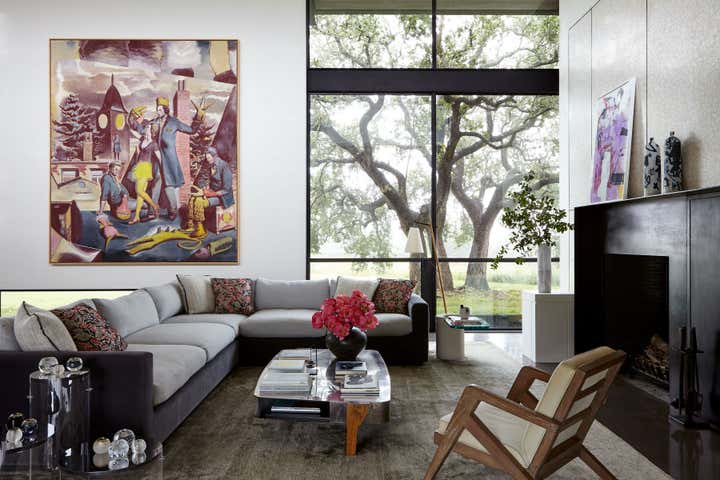 Photography: Joshua McHugh
Hill Country Ranch
Located atop 500 acres in the Texas Hill Country sits a modern family retreat featuring crisp, clean lines, modern and vintage furnishings, sophisticated finishes and an unparalleled contemporary art collection.
Consisting of a main house, guest retreat, pool house and tennis pavilion, the ranch stretches across 10 acres of rolling hills. Drawing architectural inspiration from its surroundings, the house is built of massive blocks of Texas Lueders limestone, coupled with glass and steel walls. The broad overhanging roof allows for large outdoor verandas, while the floor-to-ceiling windows take full advantage of the exterior views. The compound is extensive, but the space is intimate and sophisticated offering a welcoming gathering place for family and friends.
The ranch features contemporary architecture, design and all of the modern amenities and outdoor activities available embracing its' natural surroundings.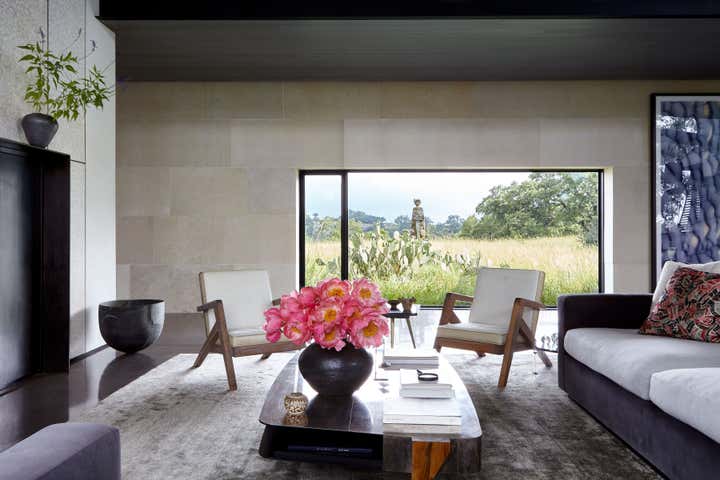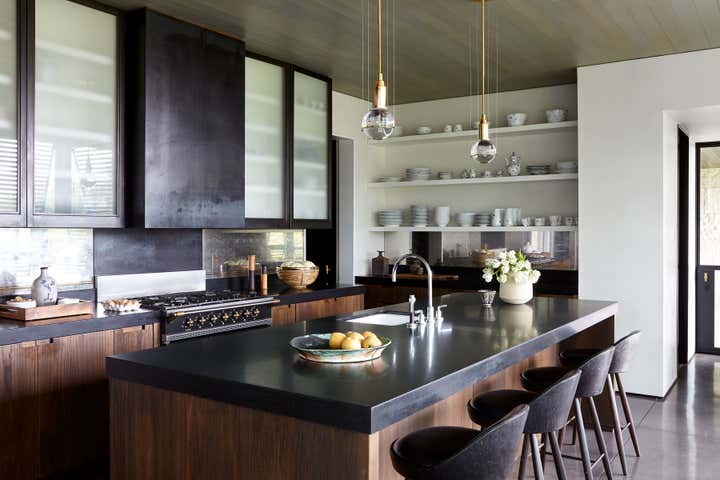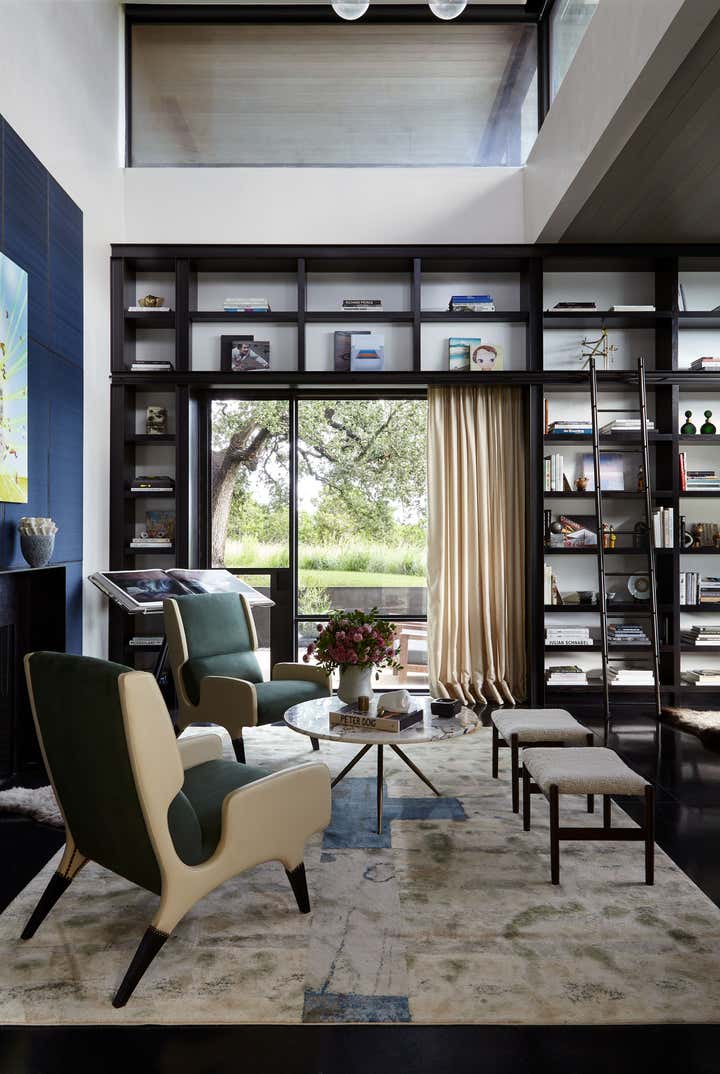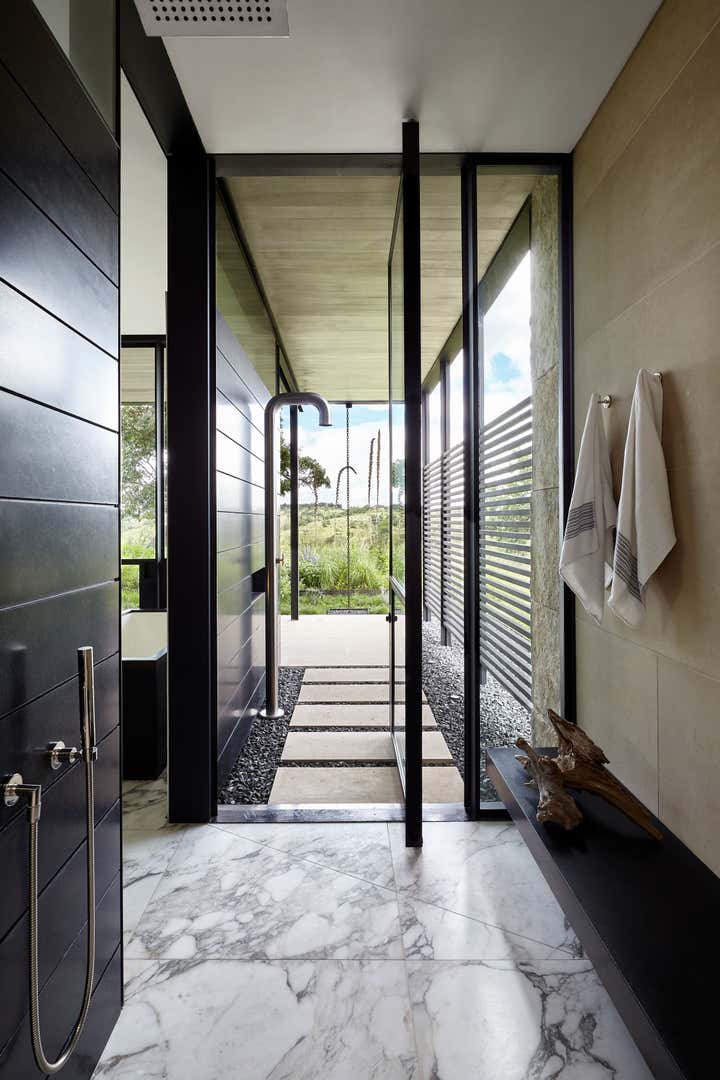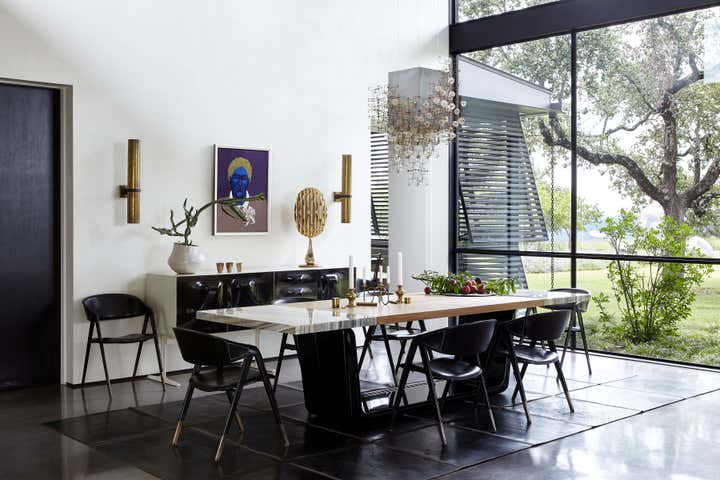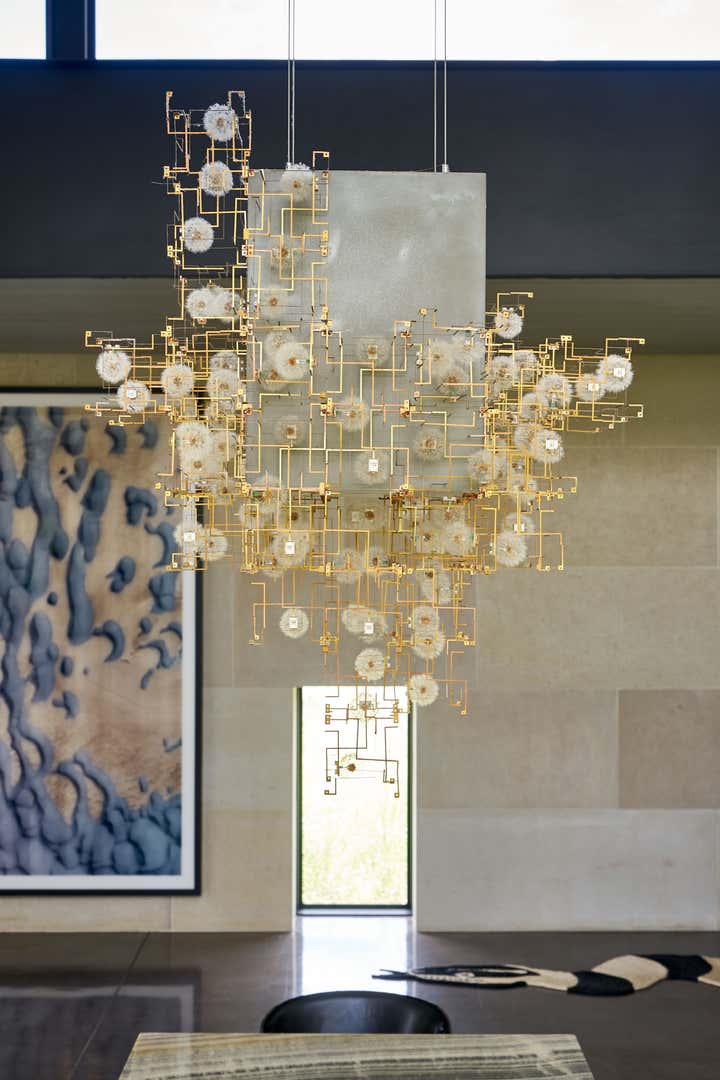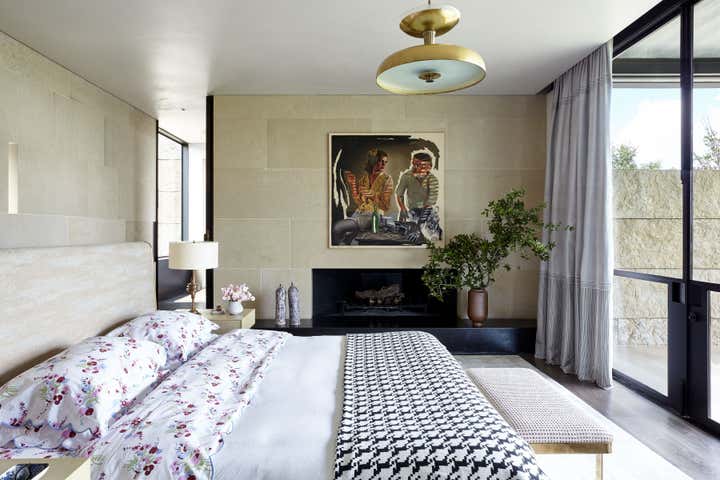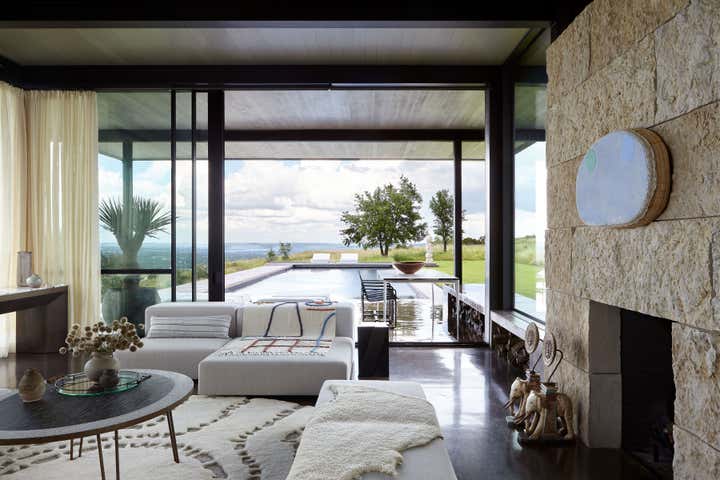 More Projects by Sara Story Design