Stackable Outdoor Chairs (2 results)
Stephen Kenn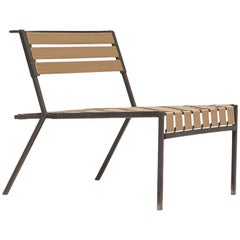 Outdoor Tan and Charcoal Lounge Chair
Stephen Kenn
Steel
Inspired by weekend visits to the stark desert landscapes found a few hours east of Los Angeles, this collection is composed of steel frames that have been zinc primed and powder coated...
Pavilion Antiques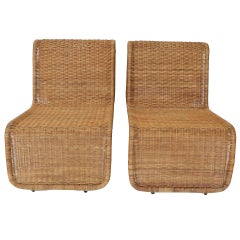 Pair of Tito Agnoli Wicker or Cane Sculptural Loun...
Tito Agnoli
Wicker
Tito Agnoli "P3" woven wicker stackable lounge chairs for Bonacina, Italy, 1960s. Pair of wonderful sculptural Tito Agnoli wicker or cane lounge chairs for indoor or outdoor use. Total...