The average cost of an antique &Tradition Furniture is $1,763. The price can vary from $577 and $2,950 based on the condition, age, materials and aesthetic value for a specific &Tradition Furniture.
Osted Antique & Design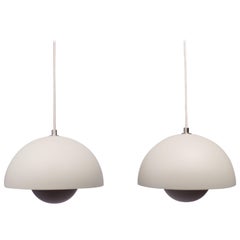 Pair of Flowerpot, Model VP1, Pendants by Verner P...
Verner Panton, &Tradition
Vintage 1960s Danish Scandinavian Modern Chandeliers and Pendants
Metal
A pair of flowerpot, model VP1, pendants in mat grey by Verner Panton and Tradition. The lamps are in great vintage condition.
FINCH Hudson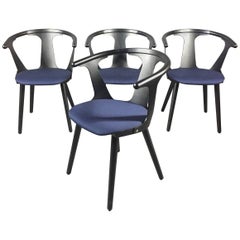 On Hold
Four Sami Kallio In-Between Chairs for and Traditi...
&Tradition, Sami Juhani Kallio
2010s Danish Scandinavian Modern Dining Room Chairs
Finnish furniture designer Sami Kallio received the Miaw Muuuz International Awards 2014 design competition in Paris for this In-Between chair, a substantial global industry recognition...