The average cost of an antique Chanel Beaded Necklaces is $5,400. The price can vary from $4,800 and $6,000 based on the condition, age, materials and aesthetic value for a specific Chanel Beaded Necklaces.
Opulent Jewelers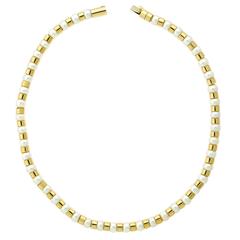 Chanel Pearl Bead Gold Necklace
Chanel
Early 2000s Beaded Necklaces
18k Gold, Yellow Gold, Pearl
A fabulous Chanel necklace featuring 18k yellow gold beads contrasting with pearls. The necklace has a length of 15" and the pearls measure 7mm. Inventory ID: 0000536
Vintage Luxury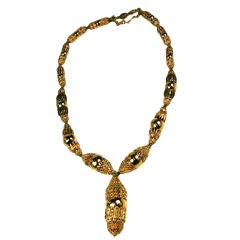 Chanel Filigree Capped Gilt Ball Necklace
Chanel
Beaded Necklaces
In this necklace the play of multi-toned layered baroque gilt caps against shiny gilt spheres creates an interesting dynamic. This Chanel series was well documented and sold in the peri...