Christian Lacroix Jewelry & Watches
Baume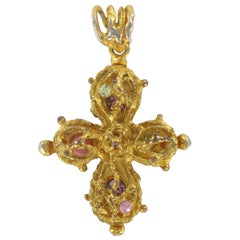 French Christian Lacroix Cross Pendant
Christian Lacroix
Vintage 1980s Retro Pendant Necklaces
Gilt Metal
Cross in gilt metal, it is openwork and set with crystals. Total height: 5.9 cm, total width: 3.7 cm, thickness at the thickest: 11 mm. Total weight of the jewel: 13.2 g approximately. ...
Rhinegold Gallery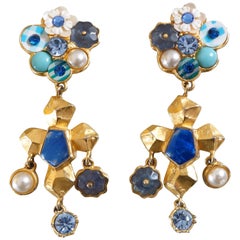 Christian Lacroix Gilt Metal Celluloid Paste Clip-...
Christian Lacroix
Late 20th Century Modern Dangle Earrings
Gilt Metal
An attractive pair of original Christian Lacroix clip-on earrings made of gilt metal set with paste stones in blue and turquoise, accentuated by celluloid flowers and faux pearls in a c...