The average cost of an antique Fendi Belts is $358. The price can vary from $340 and $385 based on the condition, age, materials and aesthetic value for a specific Fendi Belts.
Valois Vintage Paris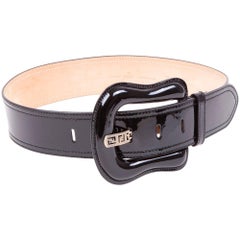 FENDI Belt in Black Patent Leather Size 80
Fendi, Fendi Belts
Fendi belt in black patent leather. Beige leather interior. Clasp in loop. In very good condition. Size 80 Made in Italy. Dimensions: length at first hole 76 cm, last hole 90 cm, heig...
Vintage by Misty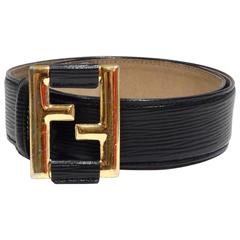 1990S Black Fendi Belt With Gold Logo Buckle
Fendi, Unknown Belts
1990S Black Fendi belt with a gold logo buckle. Comes with Fendi dust bag. 34" long and 1 3/4" buckle. Stamped "FENDI Made in Italy 80/32 2126-308990"
Fuchsia Treasures Corps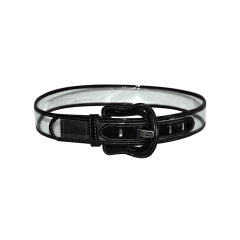 Fendi Black patent leather trim clear plastic belt...
Fendi, Fendi Belts
Fendi clear belt has black patent-leather trim and details. Buckle has brass hardware, along with the "FF" logo. Buckle measures 3 1/4" x 3 1/4". The belt measures 36" x 1 1/2" in heigh...