The average cost of an antique Fendi Belts is $270. The price can vary from $190 and $350 based on the condition, age, materials and aesthetic value for a specific Fendi Belts.
A Second Chance Couture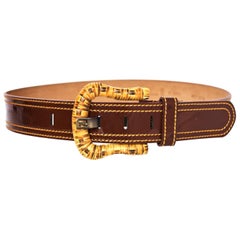 Dealer Location:
New York, NY
Fendi Brown Patent Leather & Wicker Belt sz 80
Fendi Belts
Fendi Brown Patent & Wicker Belt Features wicker wrapped belt buckle Made In: Italy Color: Brown and tan Hardware: Wicker and bronze Materials: Patent leather and wicker Closure/Open...
Fuchsia Treasures Corps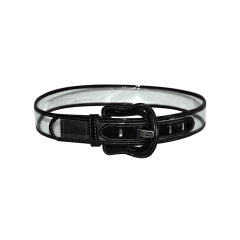 Dimensions:
Dealer Location:
New York, NY
Fendi Black patent leather trim clear plastic belt...
Fendi Belts
Fendi clear belt has black patent-leather trim and details. Buckle has brass hardware, along with the "FF" logo. Buckle measures 3 1/4" x 3 1/4". The belt measures 36" x 1 1/2" in heigh...