The average cost of an antique Judith Leiber Rings is $237. The price can vary from $225 and $250 based on the condition, age, materials and aesthetic value for a specific Judith Leiber Rings.
JMD Boutique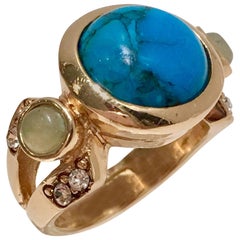 34% Off
Judith Leiber Turquoise Aventurine & Gold Plate Co...
Judith Leiber Cocktail Rings
Contemporary Judith Leiber round turquoise center stone with two round green aventurine side stone and Austrian cut crystal stone detail. Features a gold plate over brass setting. Inclu...
VintageCouture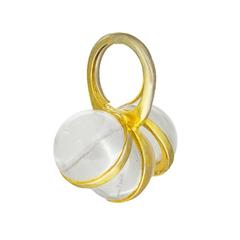 1980s Judith Leiber Plexi Glass Ring
Judith Leiber Fashion Rings
Mod look 1980's Judith Leiber ring is unusual setting with multiple loops giving the impression of the plexi orb moving through time and space. Some wear to the plating on the metal. In...