Judith Leiber Jewelry & Watches
The average cost of an antique Judith Leiber Jewelry & Watches is $3,550. The price can vary from $2,300 and $5,500 based on the condition, age, materials and aesthetic value for a specific Judith Leiber Jewelry & Watches.
The Jewellery Trading Company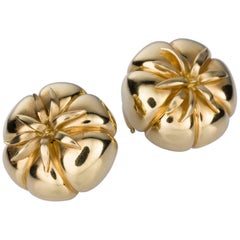 Judith Leiber 18 Karat Yellow Gold Heirloom Tomato...
Judith Leiber
1990s Retro Clip-on Earrings
18k Gold, Yellow Gold
Do you want your jewellery to be noticed? Then these stunning 18k Judith Leiber earrings are for you. Fashioned with an heirloom tomato in mind these earrings look amazing on the ear. S...
Owl's Roost Antiques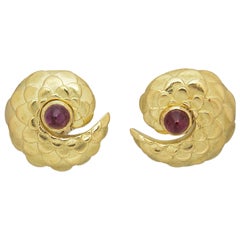 Judith Leiber Tourmaline Gold Dragon Scale Earring...
Judith Leiber
20th Century Lever-Back Earrings
18k Gold, Tourmaline
Fabulous Rare Judith Leiber high relief gold earrings featuring a dark pink tourmaline in the center of a dragon scale gold swirl. The back has a post and French clip. !8k yellow gold...
Kenneth James Collection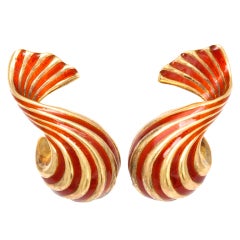 JUDITH LEIBER Enameled Gold Ear Clips
Judith Leiber
Clip-on Earrings
Fanciful Judith Leiber ear clips, looking like wrapped candy, in enameled 18kt gold. Lieber mark. 1 1/2 inches.