The Burnham Design aesthetic is clever and highly considered, never precious, and always livable with a strong dose of fun that allows their clients to inhabit the rooms they create with comfort and ease. Their look successfully mixes couture with vintage, antiques with electric guitars to create spaces to reflect their clients personality From their Los Angeles studio, the firm continues to create world-class spaces for clients that appreciate a style that is a little bit country club and a little bit rock-and-roll. Services Provided: We offer full service design, from new build/remodel/construction through furnishing.
In addition, we offer e-decorating services through "instant/space", our service for designing a room at a time for a flat fee. Areas Served: USA. Certifications and Awards: Allied A.S.I.D.
Read More +
Read Less -
Featured Articles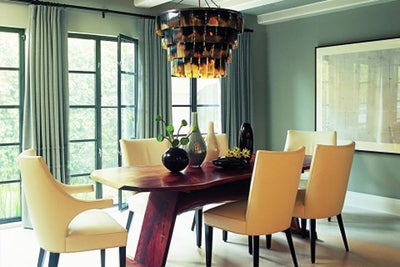 Born and bred in New England and based in Los Angeles, Betsy Burnham brings a decidedly East Coast sense of chic to each and every one of her cleanly tailored, richly colored decorating projects.
Read More