Design Firms
/
Ellen Brill - Set Decorator & Interior Designer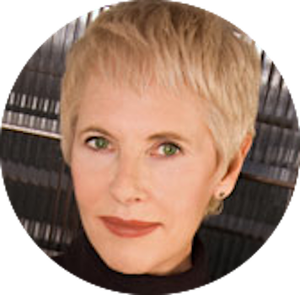 ;
Ellen Brill - Set Decorator & Interior Designer
After many years in the fashion business, Ellen Brill enrolled in the UCLA Interior Design Program. During the four-year program, she worked with several interior designers, shopping and learning the business. Color and materials were of particular interest. After completing her studies in 1991, she interned in the art department of an independent film. Within the first week, she became the set decorator. At the completion of the film, she was presented another set decoration job. Ellen has been a set decorator on feature films and television ever since.
Ellen not only works as a set decorator, but also works with clients to incorporate her aesthetic to the residential design work.
Ellen has been nominated for eight Emmys: The pilot episode of the hit drama 24, the pilot for comedy Arrested Development, the third season of Nip/Tuck as well as five nominations for the mini-series American Horror Story.
She has been the Set Decorator for four seasons of American Horror Story: Murder House, Asylum, Coven and Hotel. She, along with the Production Designer, won the Art Directors Guild Award for Excellence in Production Design for AHS Coven and won an ADG Award for AHS: Hotel.
She has recently production designed her first feature film, the romantic comedy Home Again, starring Reese Witherspoon.
Read More +
Featured Articles
Reese Witherspoon's House in Home Again Movie - Hello Lovely
Are you nuts about Reese Witherspoon's House in Home Again movie? Me too! Come tour the interiors of the Spanish style hacienda house from the film, score interior design ideas, and find sources for similar decor!
Read More