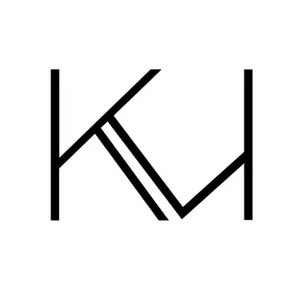 KitchenLab | Rebekah Zaveloff Interiors
Latest Project by KitchenLab | Rebekah Zaveloff Interiors
About KitchenLab | Rebekah Zaveloff Interiors
For us, the kitchen is our lab, our living room… it's where the music is always on, where we break bread and drink wine with family and friends, where we plan and dream – the most creative space in our homes. This is where most of our renovation projects begin, and radiate throughout the rest of the home. Our projects range from kitchen and bath renovations, to full home remodels and additions. We function like a design-build firm with the "build" part being done by highly vetted independent general contractors that we bring to the table. Typically, we are the first in and the last out on a renovation.
Our combined backgrounds in fine art, interior design, hospitality, and real estate is the dynamic that we bring to our client's projects. The company's founders, Rebekah and Nick, met working in the restaurant business and they view hospitality as a core principle that influences everything that's done at KitchenLab Design.
The design team at KitchenLab Design brings passion and enthusiasm to the table for every single client. Working relentlessly achieve the best combination of function and stylish living. For us, good design isn't just about how beautiful a room looks, it's about how a space feels. We want our clients to feel like they have the best seat in the restaurant or study or living room, in their own home. We strive to create spaces that make people feel welcome, spaces that people don't want to leave.
KitchenLab Design's approach has been refined by years of working on older home renovations. We listen to our client's and to the home itself, looking for details, proportions and other cues that make our renovations look and feel seamless while at the same time creating interiors that are elegant, comfortable, and timeless.
KitchenLab Design is a full-service interior design firm offering everything from kitchen and bath remodels, home renovations, additions, historic renovations, interior design, custom cabinetry and project management. We also collaborate with architects and general contractors on larger projects. KitchenLab Design's projects have been featured in House Beautiful, Luxe Interiors + Design, Food + Wine, Chicago Tribune, Chicago Home + Garden, CS Interiors, Renovation Style, Kitchen and Bath Ideas, Better Homes and Gardens, Country Living, Midwest Living, Dering Hall, Houzz and HGTV. We work in Chicago and surrounding suburbs, as well as on select projects in Michigan, Miami, and Los Angeles.
Articles Featuring KitchenLab | Rebekah Zaveloff Interiors