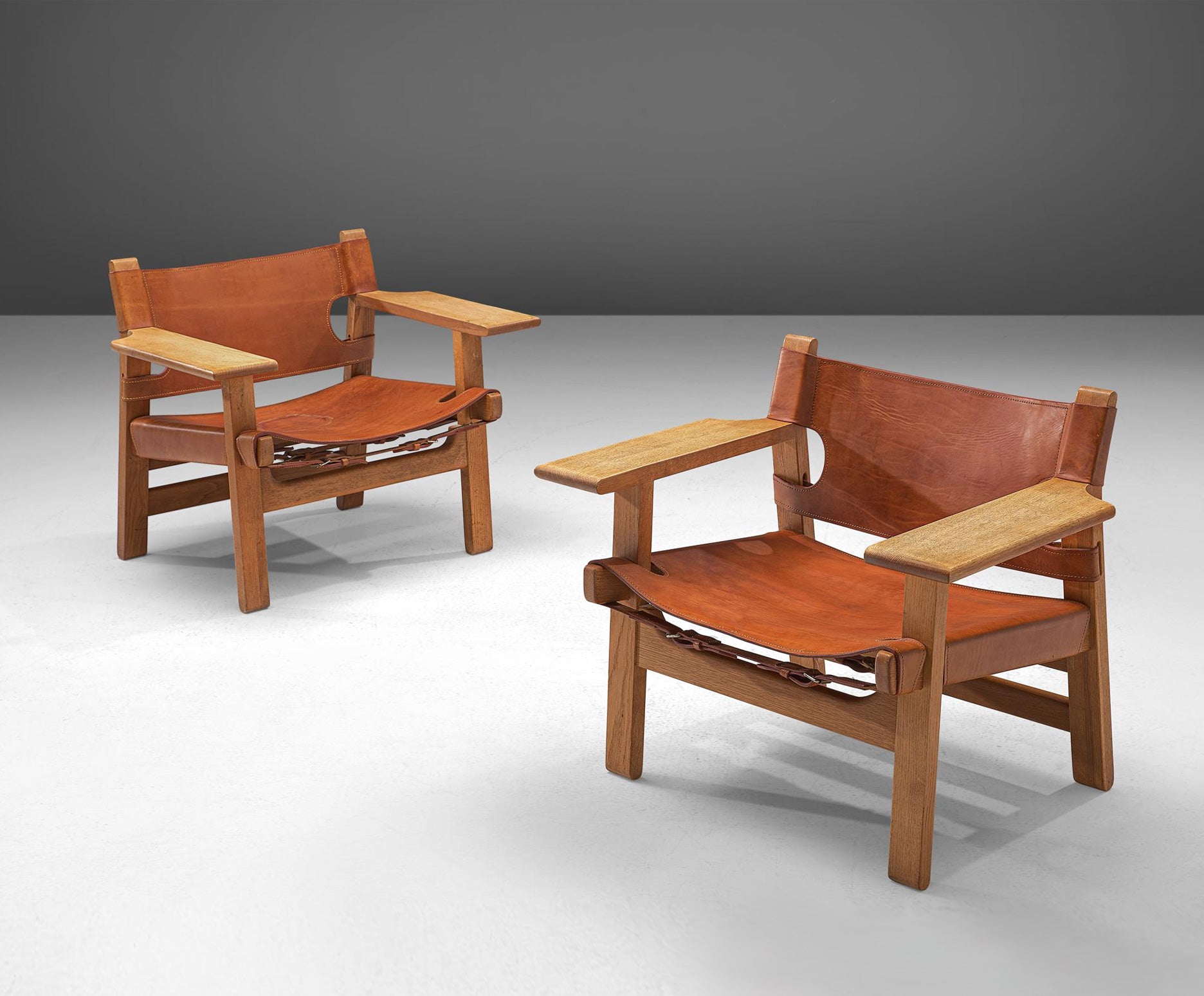 Iconic Designs
Spanish Chair
About the Design
Although Børge Mogensen (1914–72) conceived of his Spanish chair after a 1958 inspiring trip to Spain (hence its name), where the use of robust leather as a part of seat construction is integral to a national legacy of furniture making, the Danish designer had been by then long occupied with making practical and functional furniture that could be of use in one's home every day.
Mogensen studied under Kaare Klint at the Royal Danish Academy of Fine Arts and began his career as a teaching assistant to the Scandinavian design master. Not long after Mogensen participated in MoMA's famous "International Competition for Low-Cost Furniture Design" in 1948, he opened his own design studio. He began to collaborate with architect Andreas Graversen, who bought the manufacturer Fredericia Furniture in 1955. Graversen's acquisition launched a long tradition of producing Mogensen's furniture at Fredericia, and in 1958, the manufacturer introduced the Spanish chair, which is today one of Mogensen's most recognizable designs. 
The Spanish chair exemplifies Mogensen's proclivity toward working with simple, natural materials. The wood-and-leather sling chair also references the designer's longtime fascination with Japanese woodworking and reveals his dedication to designing for ultimate comfort. With its sturdy, unpretentious frame of solid oak and its back and seat in supple saddle leather attached with adjustable straps, the Spanish chair is indeed one of the most comfort-conscious chairs on the planet. But it can't help being beautiful, too: Contrast stitching on the leather and the juxtaposition of its smooth surface with the frame's wood grain make it an unintentional statement piece. The Spanish chair is still produced by Fredericia Furniture.
Borge Mogensen Spanish Chair
More Børge Mogensen Designs