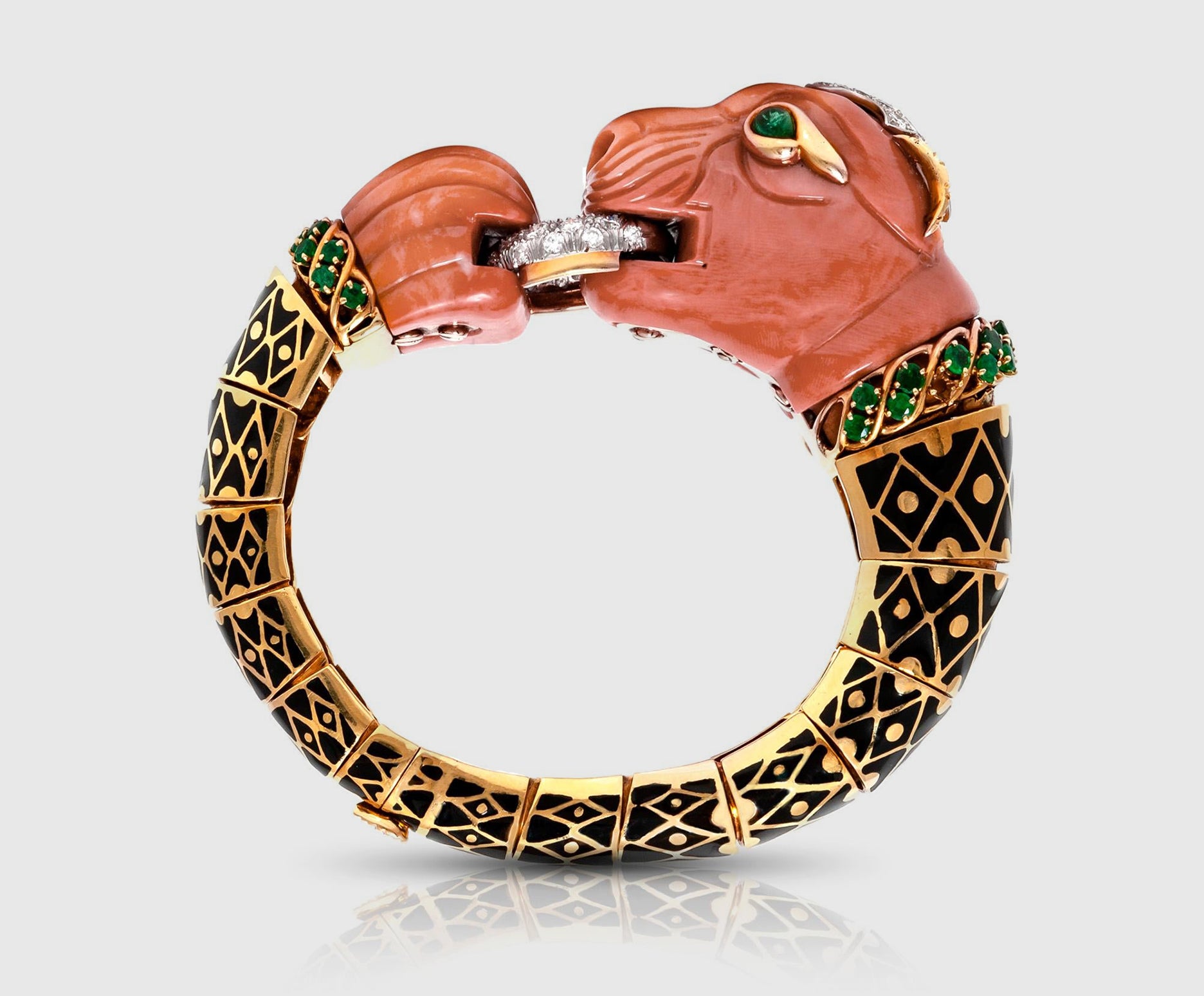 Iconic Designs
Curly Lion Bracelet
About the Design
As a kid in the 1930s in Asheville, North Carolina, David Webb (1925–75) yearned to make wearable art. Decades later, as a New York City jewelry designer, the line of animal bracelets he would create — including the whimsical, wildly colorful Curly Lion bracelet — could be characterized as exactly that.
Webb took a metalworking course as a young man and apprenticed in his uncle's jewelry-manufacturing shop, learning valuable techniques before he moved to New York City at just 17 years old. He initially landed a job repairing jewelry in Greenwich Village, but by the time he was in his twenties, Webb was working in the Diamond District. With the financial support of Antoinette Quilleret, a wealthy socialite who had encountered the designs he was creating in Midtown Manhattan, Webb and business partner Nina Silberstein — a contact of Quilleret's — went on to launch David Webb Inc. in 1948 with a shop uptown.
Webb's animal bracelets made him a hit among high-profile clients like Elizabeth Taylor, who wore his diamond-studded jewelry in her films. But it was his raw talent — along with a penchant for color, technical mastery and razor-sharp detail — that solidified Webb's reputation not only as a cultured artisan but also a skilled jeweler. The former owed to weekly trips to the Metropolitan Museum of Art as well as to a habit of poring over art history books at the library. Webb also collected Chinese antiques, the symbols of which soon found their way into his decorative designs.
For the Curly Lion bracelet, which was part of the line he introduced in 1957, Webb wanted the gold to have an ancient appearance. So he sought to utilize alloys with just the right patina, carefully studying gold objects from Turkey and Syria, in addition to Egyptian artifacts found in Tutankhamun's tomb. The carved coral head reflects Webb's enduring love of color, while the geometric patterning riffs on his ongoing fascination with architecture. His Manhattan Minimalism collection would later echo the same motifs. Today, David Webb jewelry is a red-carpet staple, and his work is sought after by tastemakers and collectors.
More David Webb Designs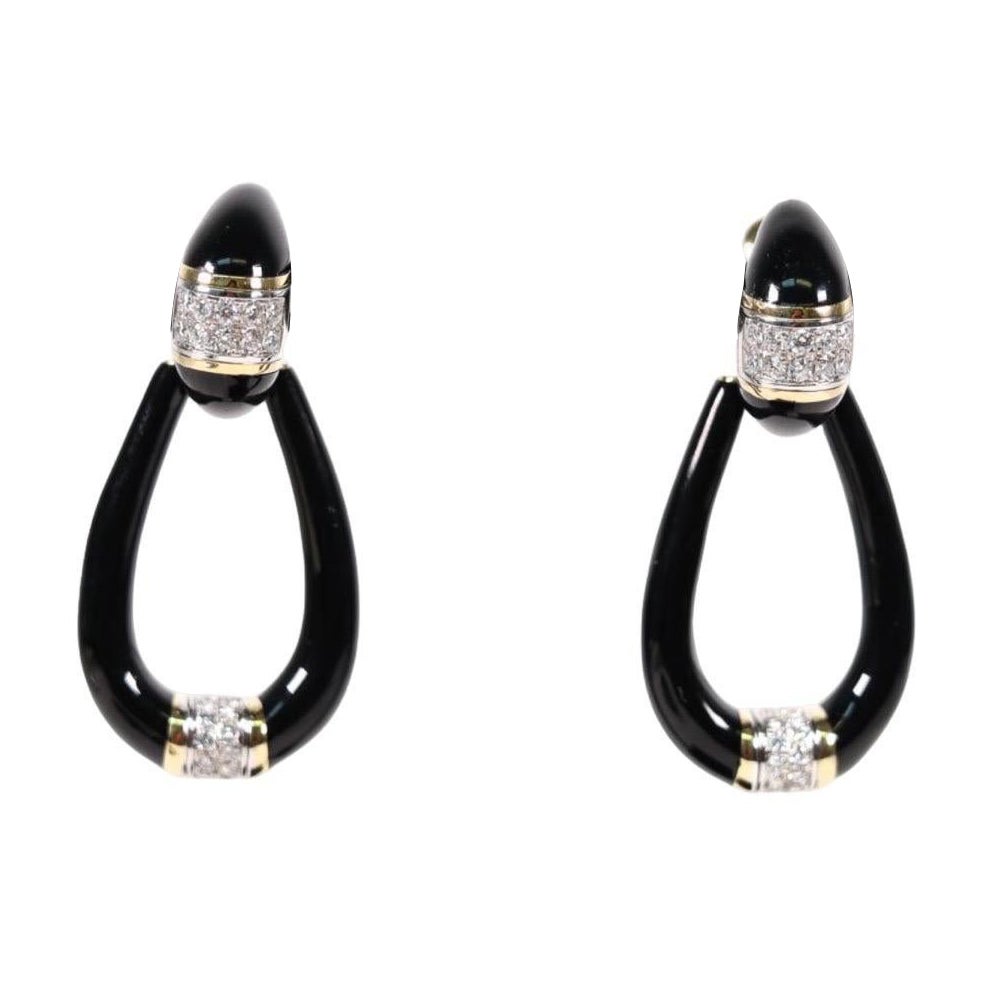 David Webb Doorknocker Earrings