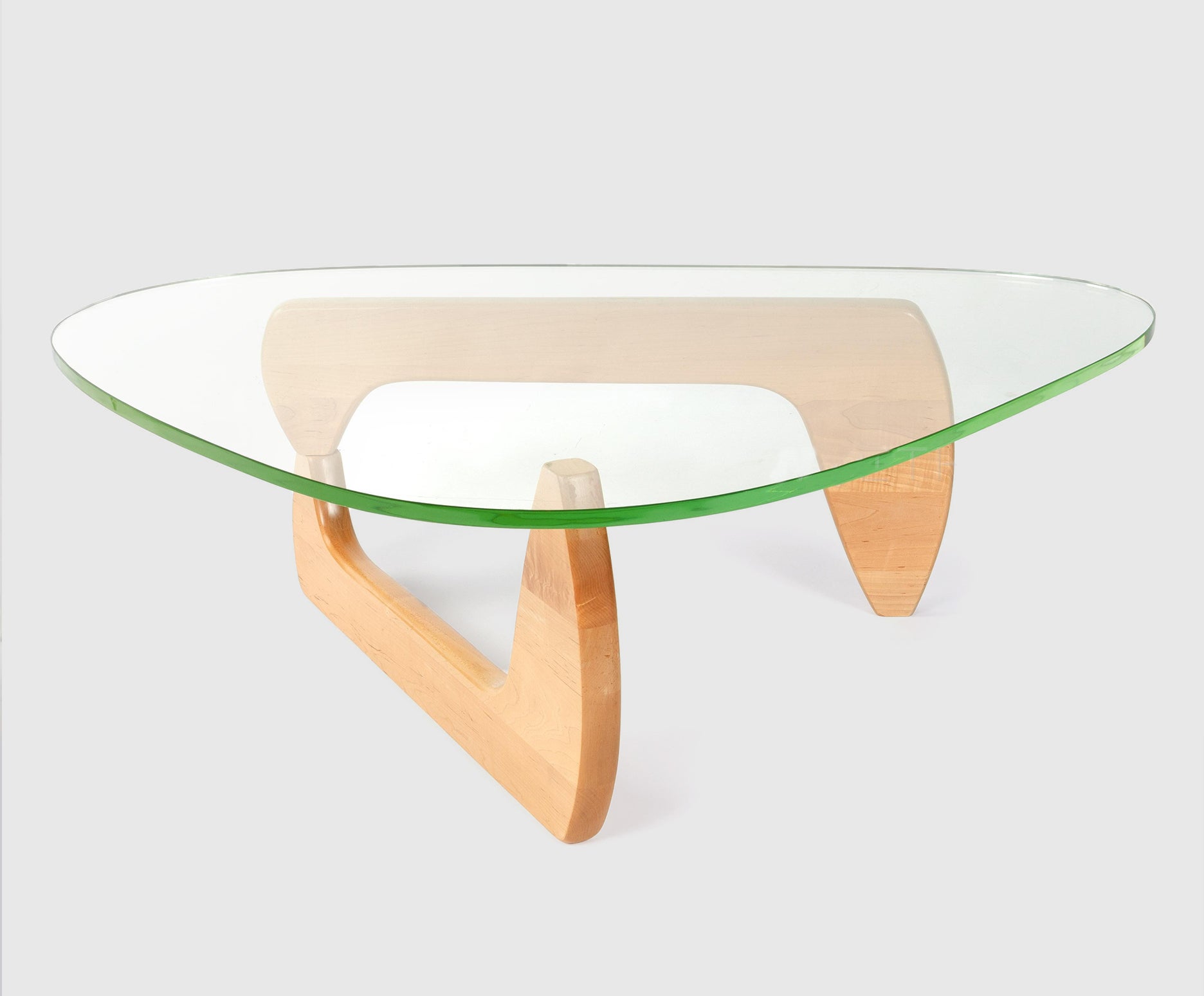 Iconic Designs
Noguchi Coffee Table
About the Design
As Isamu Noguchi (1904–88) saw it, he only created one truly good piece of furniture, a coffee table. Despite his legacy of design that combined dynamic forms with organic materials and resulted in an oeuvre still widely celebrated today, the Japanese-American artist and designer considered the Noguchi coffee table his singular success.
In 1944, Noguchi created the first version of his classic coffee table as a riff on a piece he designed for former MoMA president, A. Conger Goodyear, five years earlier. According to design lore, industrial designer and magazine journalist George Nelson visited Noguchi while working on an article titled "How to Make a Table" and found him at work on a prototype for the piece that would later become the Noguchi coffee table. Nelson, then the director of design at Herman Miller, was not only so taken by Noguchi's creation that he used it to illustrate his essay but he also allegedly convinced the legendary furniture manufacturer to produce it. Beginning in 1948, the company did.
Art enthusiasts may compare the Noguchi table's sculptural base to the work of a certain Romanian sculptor — and for good reason. A young Isamu Noguchi worked as Constantin Brancusi's assistant for several months in 1927 before embarking on a wide-spanning career. He dabbled in furniture and lighting design, sculpture and more. Although it was produced some 15 years after Noguchi left Brancusi's studio, the coffee table, with its sinuously shaped base, bears a stylistic similarity to Brancusi's work. It also draws from the kind of abstract sculpture that Noguchi began to create during the 1940s while living in New York City's Greenwich Village, where he first designed the table.
Comprising just two materials — wood and glass — the coffee table is visually complex yet ingenious in its simplicity. Two interlocking, identical wood pieces act as the base of Noguchi's design, and they're covered with a glass top. Due to the base's asymmetrical form, the table looks different from any angle — and the clear top ensures that no angle is ever obscured.
When it debuted in the Herman Miller catalogue, the Noguchi coffee table was touted as a "sculpture for use." Noguchi produced the first version of the table in rosewood, and Herman Miller now offers it in black, cherry, walnut and white ash, each of which uniquely celebrates the artist's deep appreciation for natural materials.
More Isamu Noguchi Designs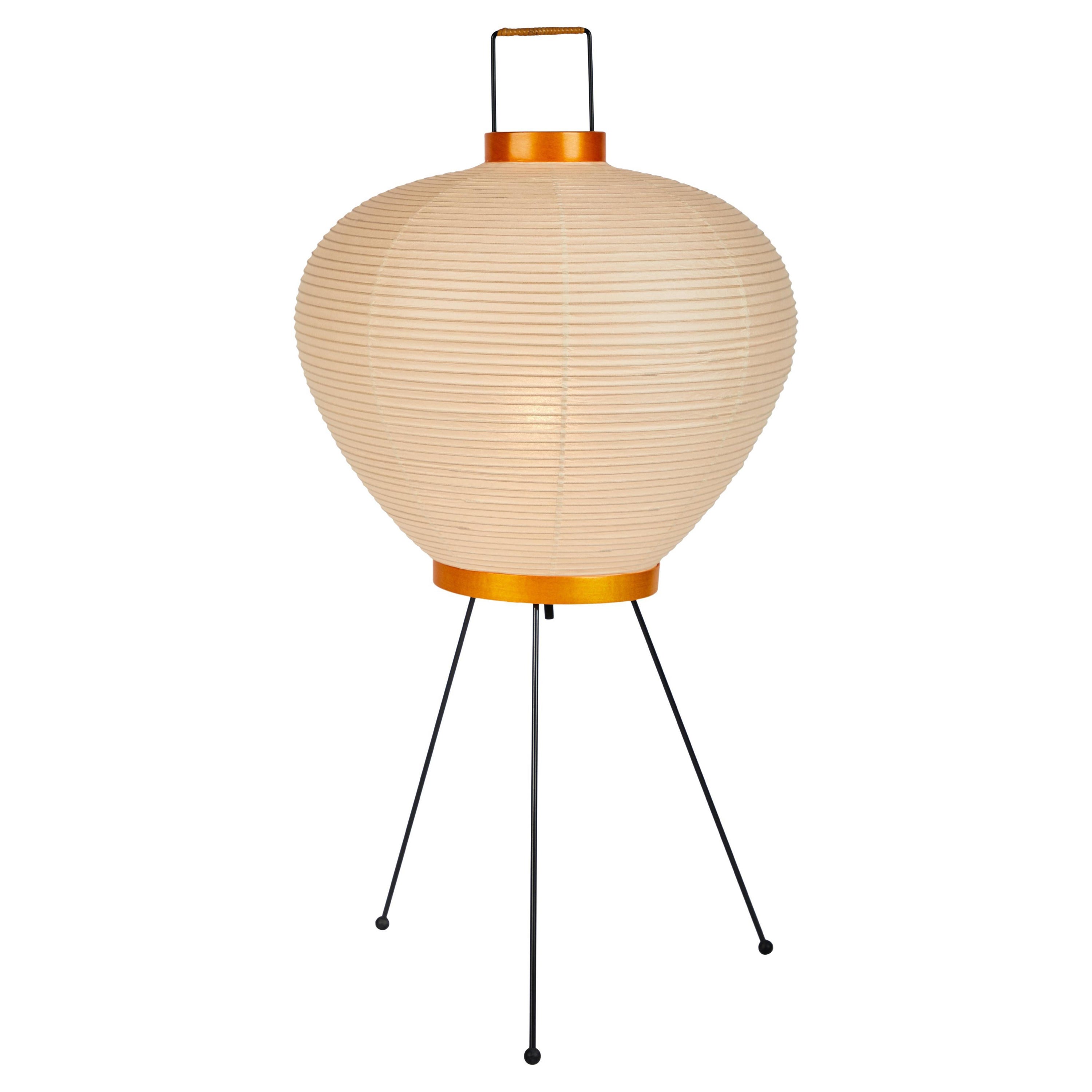 Isamu Noguchi Akari Light Sculpture
Isamu Noguchi Akari Light Sculpture
Materials
Paper, Bamboo, Metal
It was a trip to Japan in the spring of 1951 that inspired artist and designer Isamu Noguchi (1904–88) to create the Akari light sculpture. Noguchi was passing through the city of Gifu, in central Japan, and observed a traditional nighttime festival in which fishermen use cormorants to help them catch fish. Each boat was equipped with a chochin lantern to light its way. Noguchi — one of the 20th century's most inventive artists — was enraptured with the beauty of these traditional decorative ...
Shop All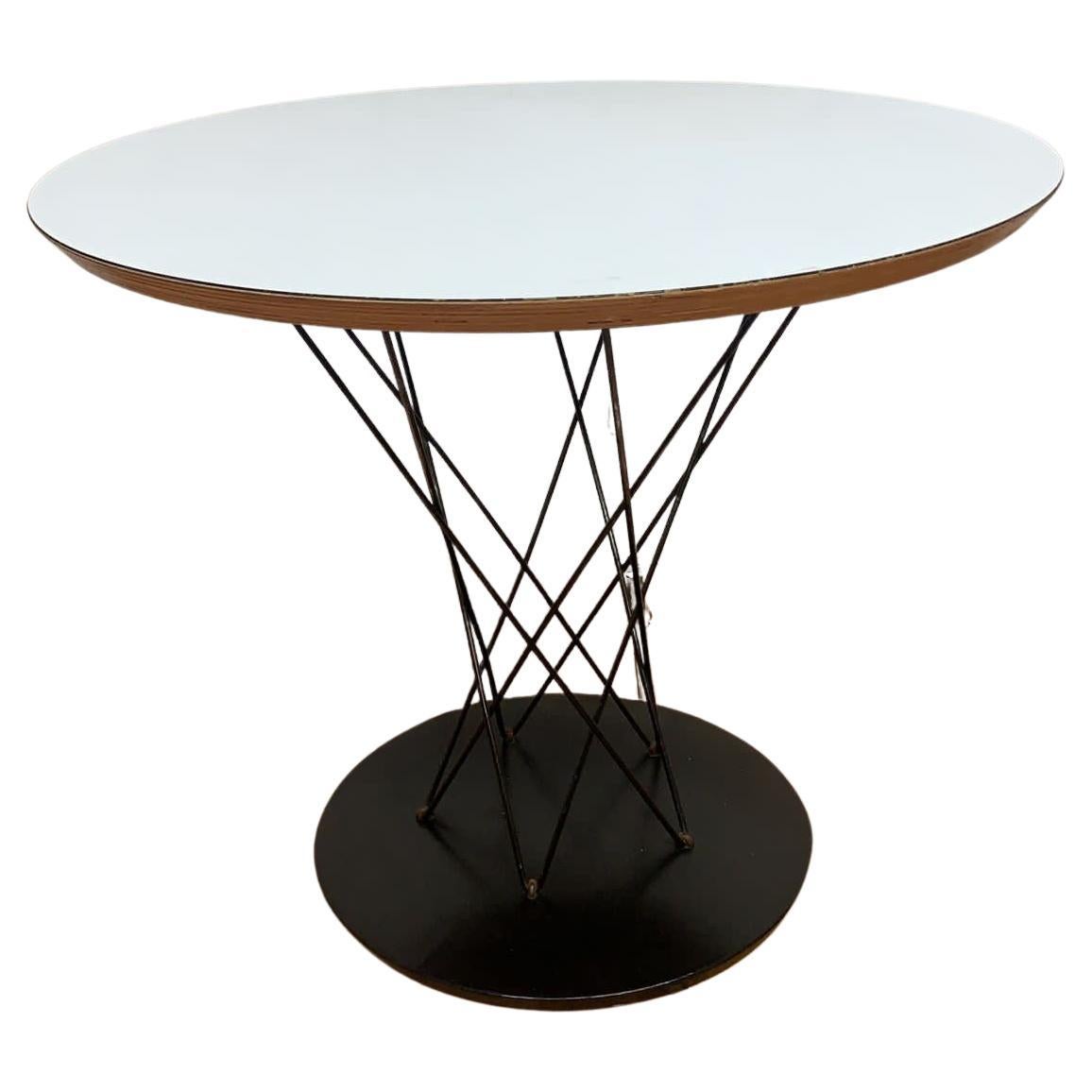 Isamu Noguchi Cyclone Table
Isamu Noguchi Cyclone Table
Materials
Metal, Wood, Plywood, Steel, Birch, Laminate
The playful Cyclone table, designed by Isamu Noguchi (1904–88), initially wasn't a table at all. But the versatile artist, who both worked across disciplines and used widely varying materials, was likely accustomed to things not going exactly as planned.  The insatiably curious son of a Japanese poet and an Irish-American writer, Noguchi yearned to become a sculptor from a young age. He was so moved by the abstract sculpture of Constantin Brancusi — who he assisted in Paris — that he spent se...
Shop All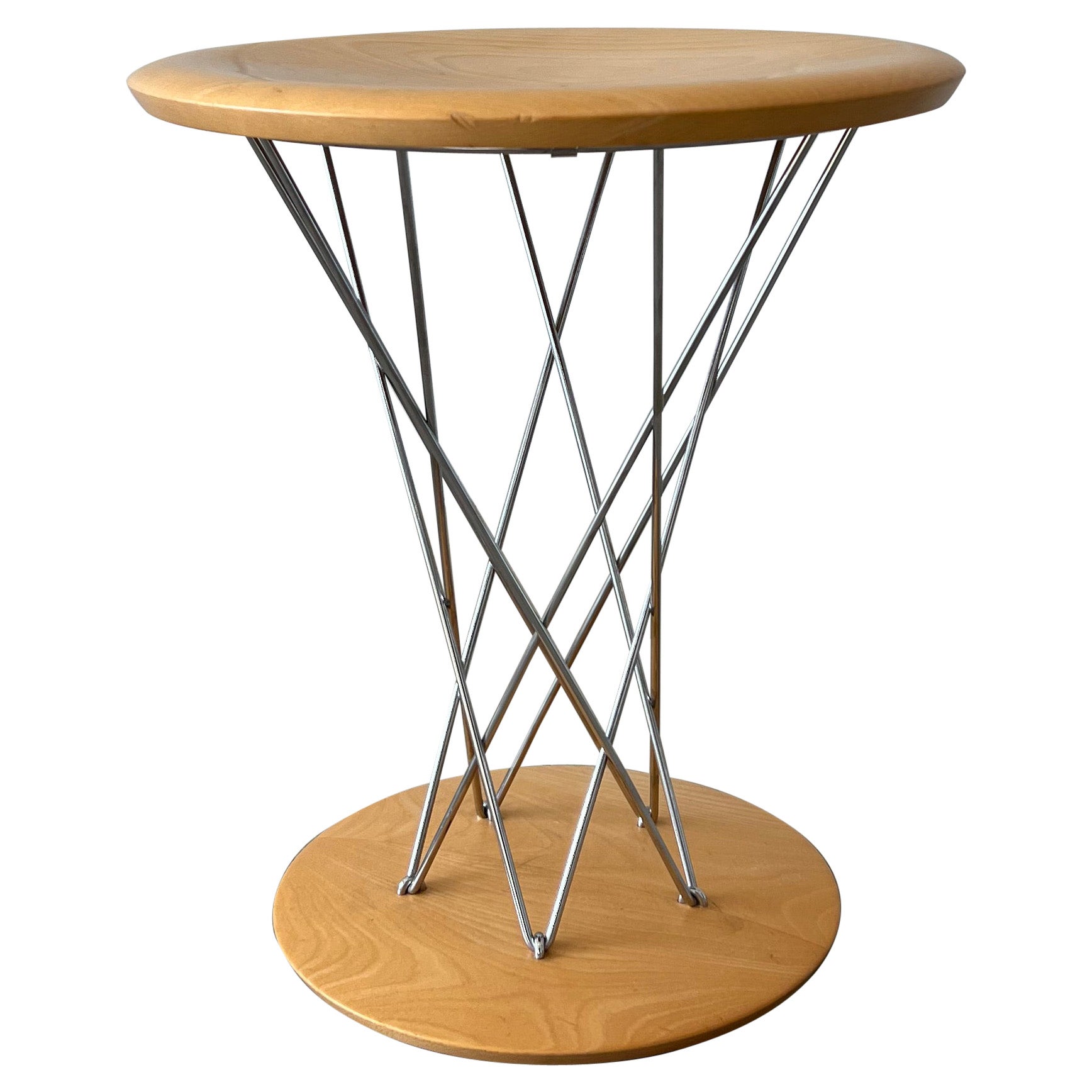 Isamu Noguchi Rocking Stool
Isamu Noguchi Rocking Stool
Materials
Chrome, Maple, Metal, Wood
Shop All