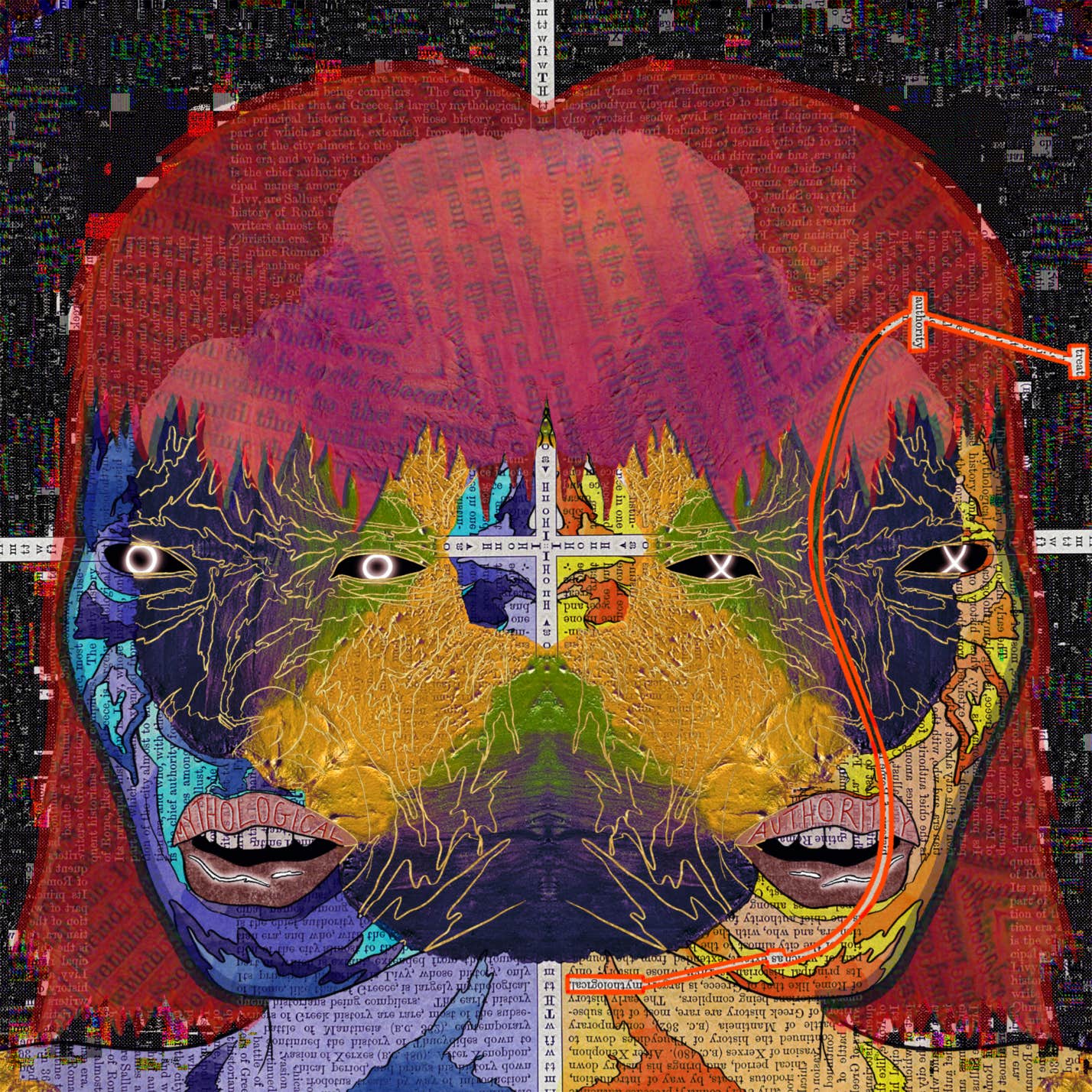 Treat Authority as Mythological
'Treat Mythology as Mythological' is a work of visual poetry (VIPSO). Artwork made using vintage paper stocks, acrylic inks, an iPad Pro, Apple Pencil, & Procreate for iPad. Presented as a .png. Erasure poetry + cut-up + continuous line drawing + collage + kaleidoscope = kaleidoscopic erasure poem. A kaleidoscopic erasure poem is a sigh, a sigil, a digital/traditional hybrid, a (hyper)textual parallel universe, a vortex of meaning. Shatter the word & perhaps we'll know which way to go next?
ReVerse Butcher is a multi-disciplinary artist with focuses in making Virtual & Augmented Reality art, film-making, unique artist's books, collages, traditional/digital visual art, writing & performance. She will use any medium necessary to engage and subvert reality until it is less dull and oppressive. When she grows up she wants to be a well-read recluse. She currently lives in Melbourne, Australia.
More from ReVerse Butcher