Red Hermes Belts (2 results)
E-Collectique Luxury Resale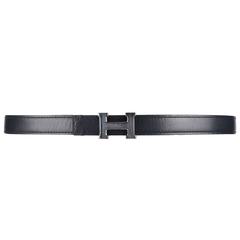 HERMES c.1987 Navy Blue Burgundy Leather Reversibl...
Hermès Belts
Vintage Hermes c.1987 Navy blue / burgundy genuine leather reversible belt. Removable ruthenium plated "H" buckle. Three belt buckle holes. Belt has Hermes blind stamped with circle and...
Modern & Moore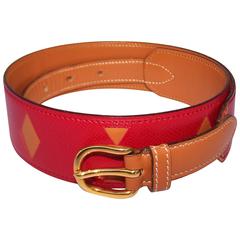 Two Tone 1988 Hermes Rouge Casaque & Gold Camel L...
Hermès, Hermès Belts
A classic with a twist! Hermes has created a fun two tone belt by layering a camel leather (Hermes 'Gold') with red (Hermes 'Rouge Casaque') calfskin cut work in graphic patterns. Put...