Alberto Minotti Furniture
The average cost of an antique Alberto Minotti Furniture is $3,437. The price can vary from $2,400 and $4,475 based on the condition, age, materials and aesthetic value for a specific Alberto Minotti Furniture.
Dom Paragon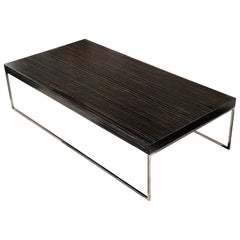 Macassar Coffee Table
Alberto Minotti
Vintage 1980s Italian Modern Coffee and Cocktail Tables
Macassar
This low coffee tabletop is veneered in Macassar ebony and is resting on a thin chrome-plated frame. It was manufactured in Italy by Alberto Minotti, simply elegant.
Castle Antiques & Design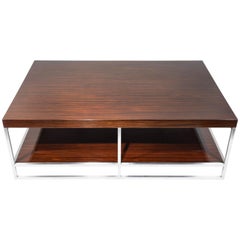 Macassar Ebony Coffee Table by Minotti
Alberto Minotti
Mid-20th Century Mid-Century Modern Coffee and Cocktail Tables
Steel, Chrome, Macassar
This 1970s Modern-style coffee table is made by Minotti. The top and open shelf is made from macassar ebony and stained in a rich mahogany color and a unique wood grain. The chromed ste...