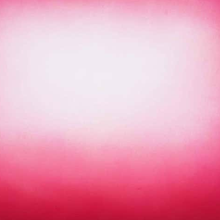 ANISH KAPOOR (U.K., B. 1954)
Anish Kapoor emerged as one of a highly inventive generation of British sculptors during the 1980s, and since then has created a body of work that has combined a modernist sense of pure materiality with a fascination for the manipulation of form and the perception of space. Kapoor's sculptures have highly reflective surfaces of polished stainless steel, often with brilliant enamel coatings. In his printed works, subtle gradations of color create the illusion of immersive depth and dimensionality so that they appear illuminated from within.
(Biography provided by Betsy Senior Fine Art)
Previously Available Items
Anish Kapoor, Three-Part Porcelain Scuplture, Titled "Chastre", 1993, Signed
By Anish Kapoor
Located in Wargrave, Berkshire
Anish Kapoor, UK. A three-part porcelain sculpture consisting of a bottle form and ovoid vase both of which rest into the textured base. The base is signed, titled "Chastre" and date...
Category
1990s British Post-Modern Anish Kapoor
H 4.34 in. W 8.27 in. D 7.88 in.
Creators Similar to Anish Kapoor