About Bessa
In 2013, the Portuguese designer João Bessa founded Bessa, an Art and Design brand that creates functional art pieces (furniture and lighting) based on true stories. In addition to its strong artistic component Bessa´s collection is handcrafted and targeted to high-end interior design projects. In terms of finishes, Bessa´s designs present the highest-level standards found in the market and they are developed with noble materials such as silver, gold, brass, bronze, distinguished marbles, fine wood veneers and precious stones. Designed and produced in Oporto – Portug...Read More

Established in 20131stDibs seller since 2020
More About Bessa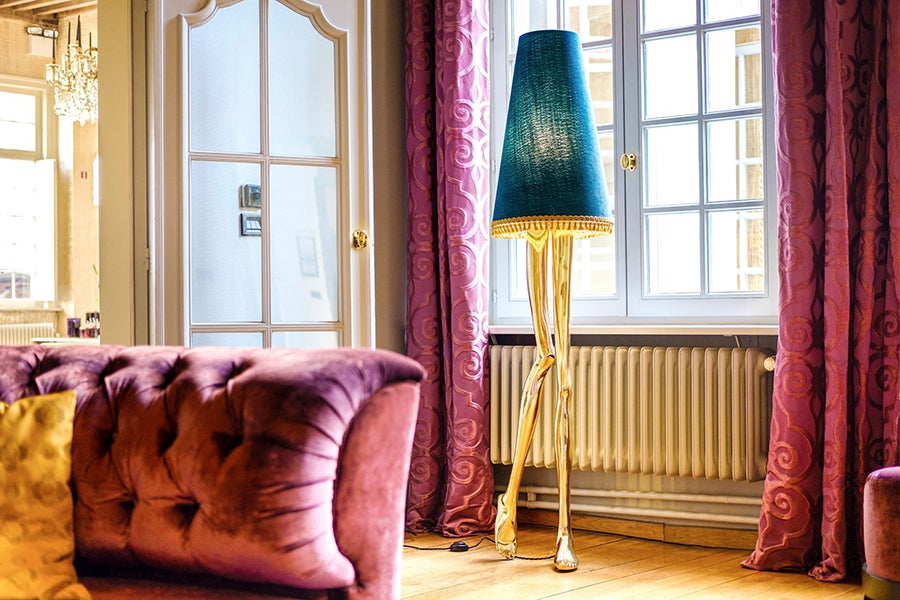 Another project very dear to us in the De Witte Lelie hotel featuring our Monroe floor lamp. The polished brass legs and its blue colored lampshade create harmony with the fun atmosphere of this hotel. The design of the Monroe Lamp captures the essence of her image and the sensuality of her legs. One hundred percent hand-worked with noble materials, the Monroe Lamp is another piece that expresses Bessa's functional art personality.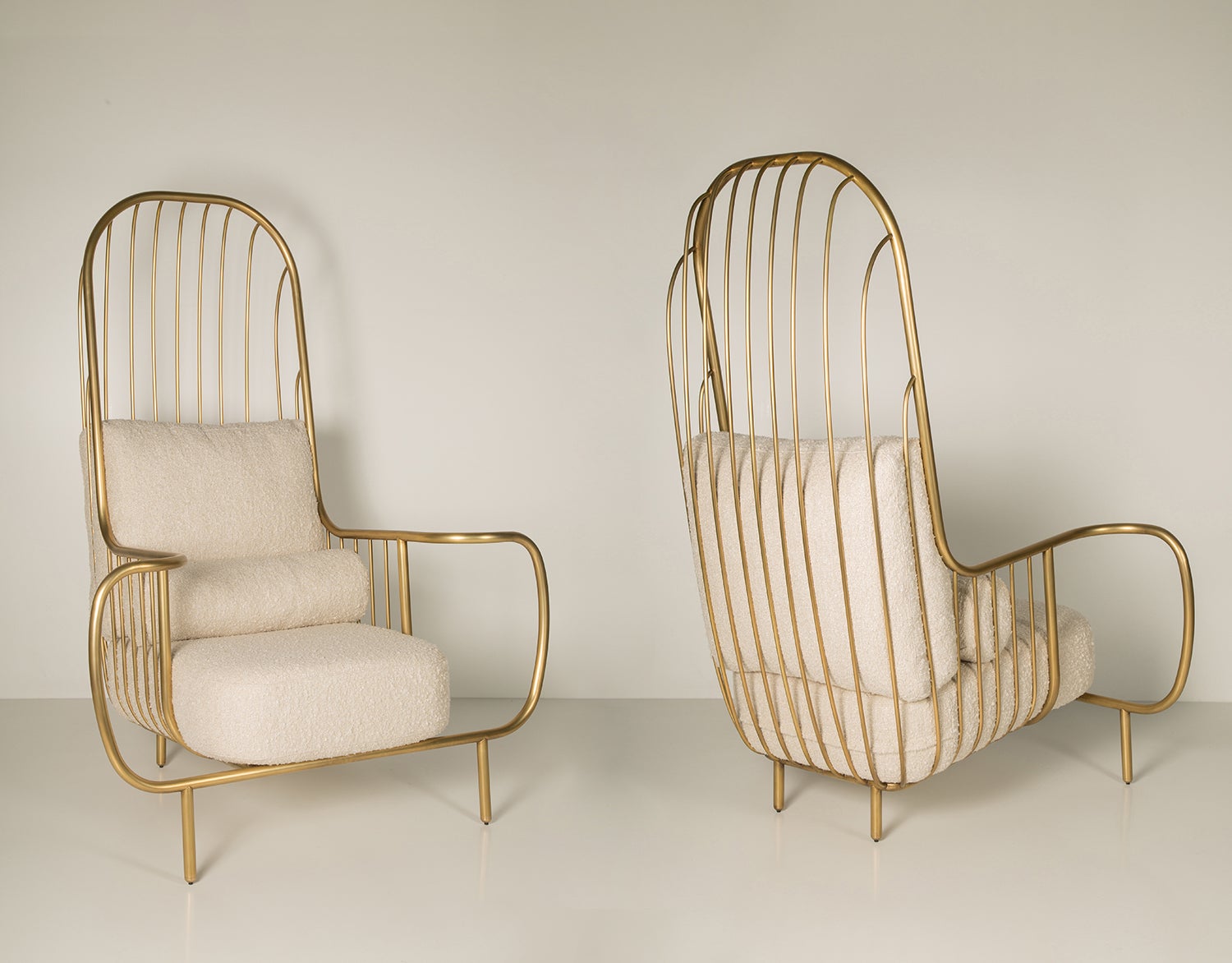 The iconic Liberty armchair now takes on a new personality with a new aged brass and matt varnish finish. Off-white bouclé fabric cushions contrast with the darkened brass creating a perfect relationship between old and new. The Bessa armchair can be present in the most diverse styles of interior design projects with its elegant finishes.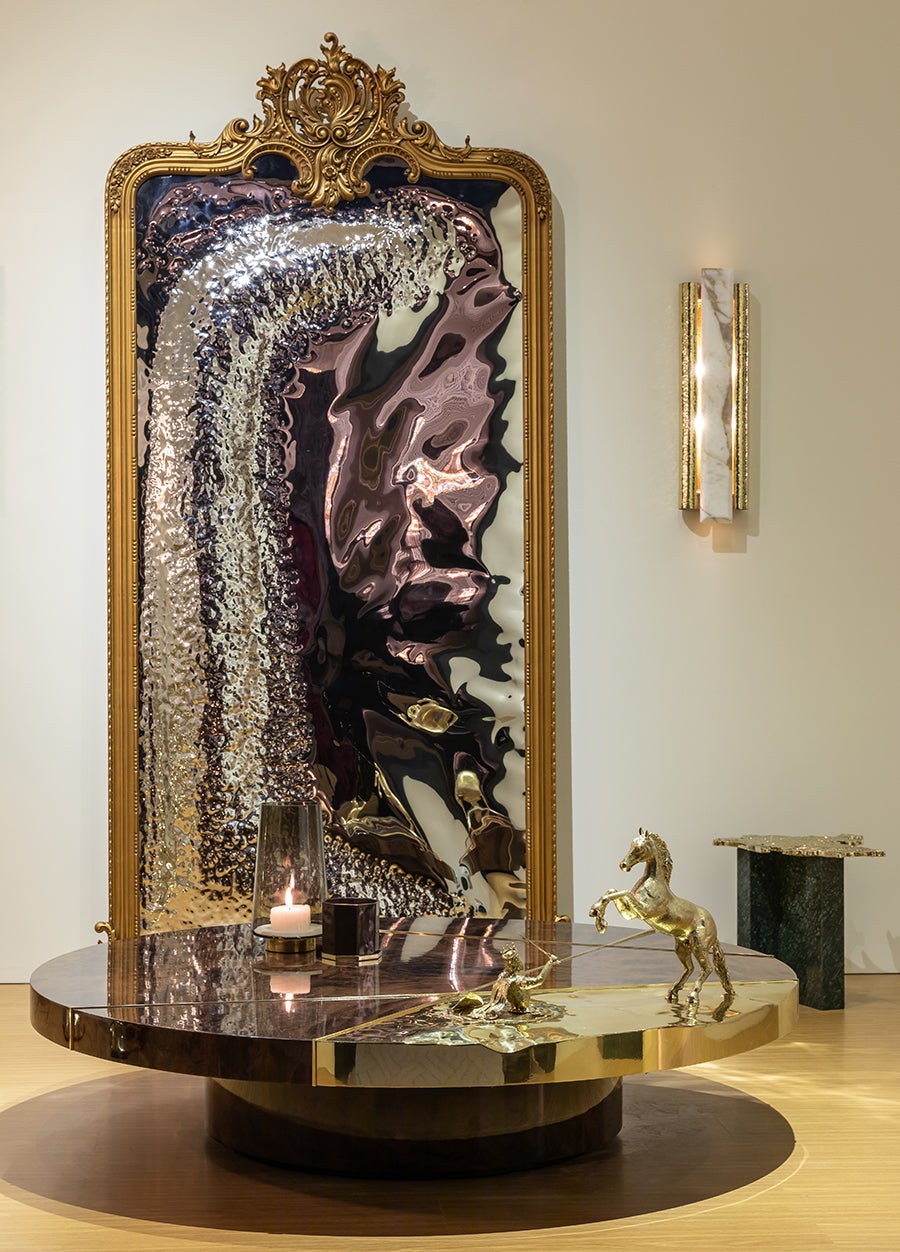 Bessa produces and exhibits functional art, sculptural pieces that provoke an emotional response. Bessa's collectible design meets the expectations of a select clientele looking for pieces with elegant and useful designs. This image clearly shows the alliance between vintage style and modern sensibilities, the symbioses between classic and contemporary, through a set of textures, materials, and unique finishes.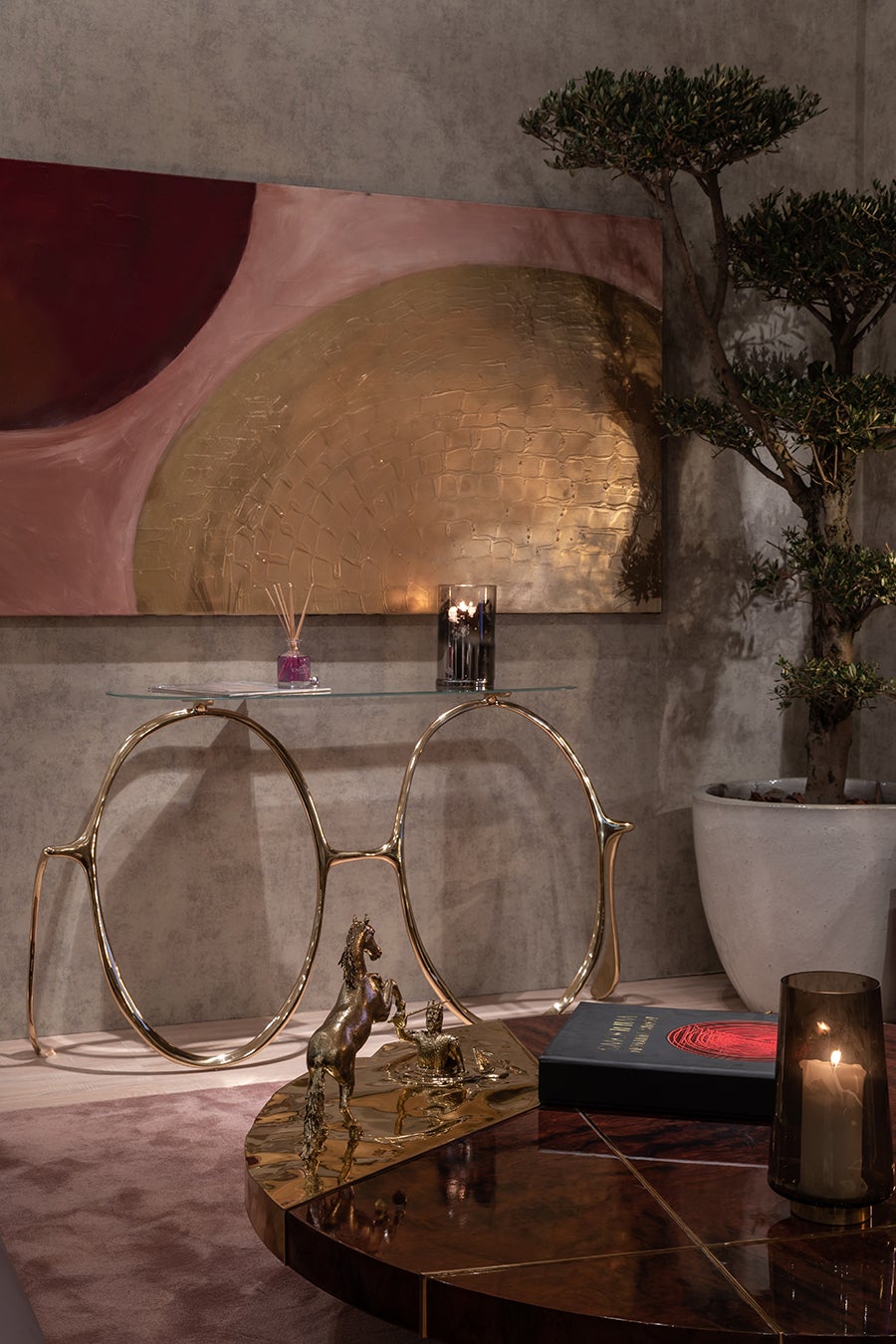 The Lennon console is yet another example of the functional art concept of Bessa's collection. Console with bold but elegant lines just like John Lennon's music. This artist found one of the most important bands of the twentieth century and revolutionized the music industry. This earthy-toned environment is presented by the irreverent touch of the polished brass details, proving that these two styles can co-exist in perfect harmony.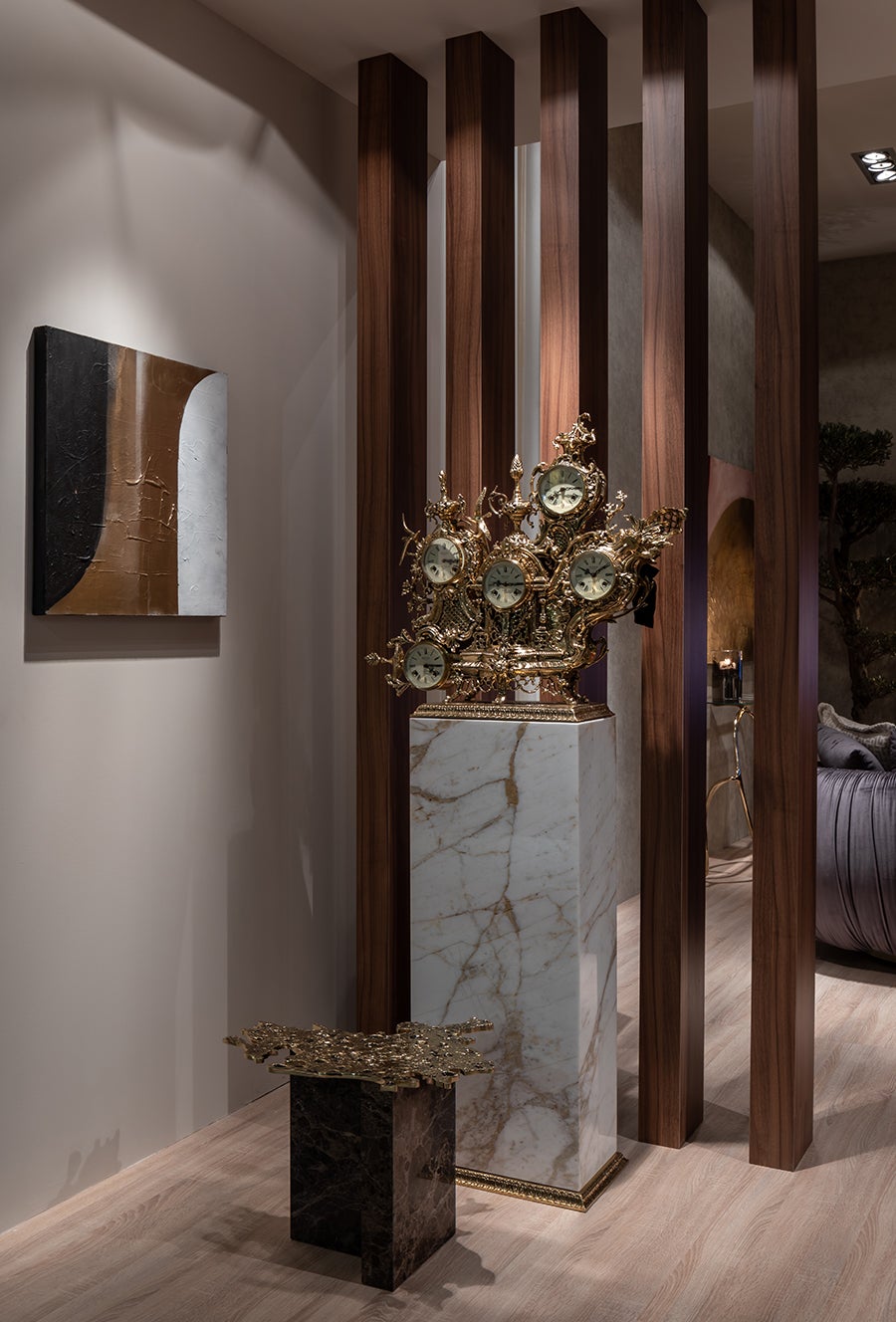 A powerful entrance with the presence of two striking pieces. Two chaotic pieces that result in unusual textures and patterns and materialize in a work of art and design of rare beauty. Two noble pieces that show off their rich brass work and their exclusive marbles which add a classic and elegant touch to our modern spaces.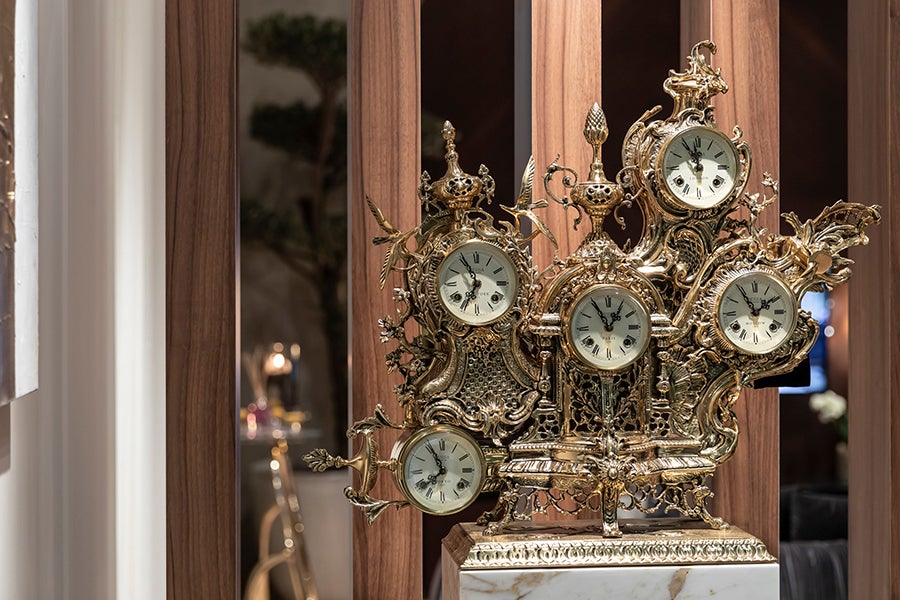 This unique piece adds a classic and classy touch to our modern spaces. The Grandfather floor clock is a creation that combines this classic beauty with a contemporary and irreverent visual that ennobles any environment. It is an outstanding piece in any project thanks to its irreverent design and its noble materials such as its work in patinated brass and its marble base.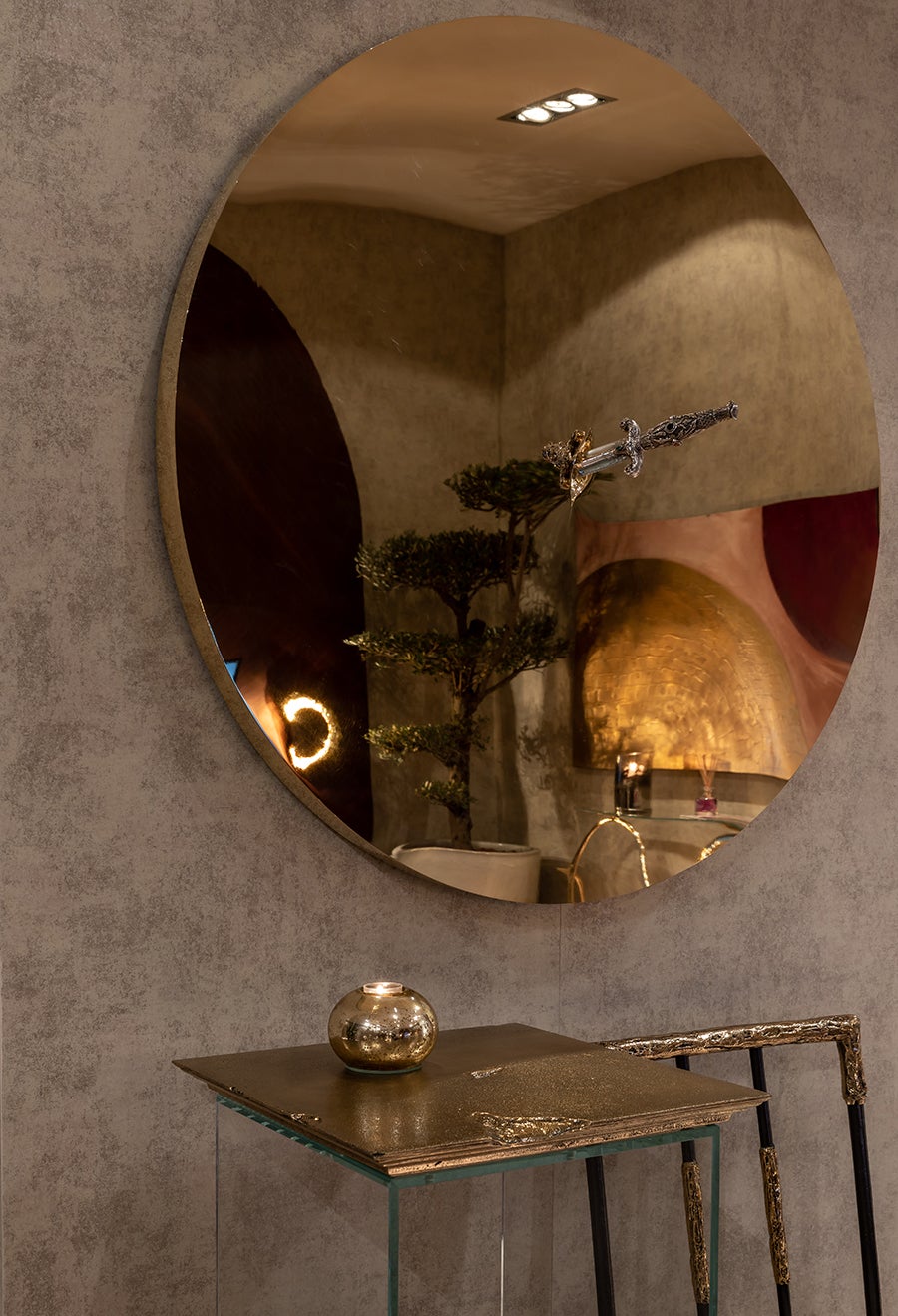 The limited-edition Pirate it's a round mirror with a strong presence thanks to its polished brass body. Only 10 will be produced worldwide. A true work of art telling stories of looting and fury, from pirates to avid treasure hunters. The luxurious dagger ripping the mirror is made with fine silver and decorated with rubies, emeralds, sapphires, and diamonds. This soulful piece brings into our homes stories of reckless adventures.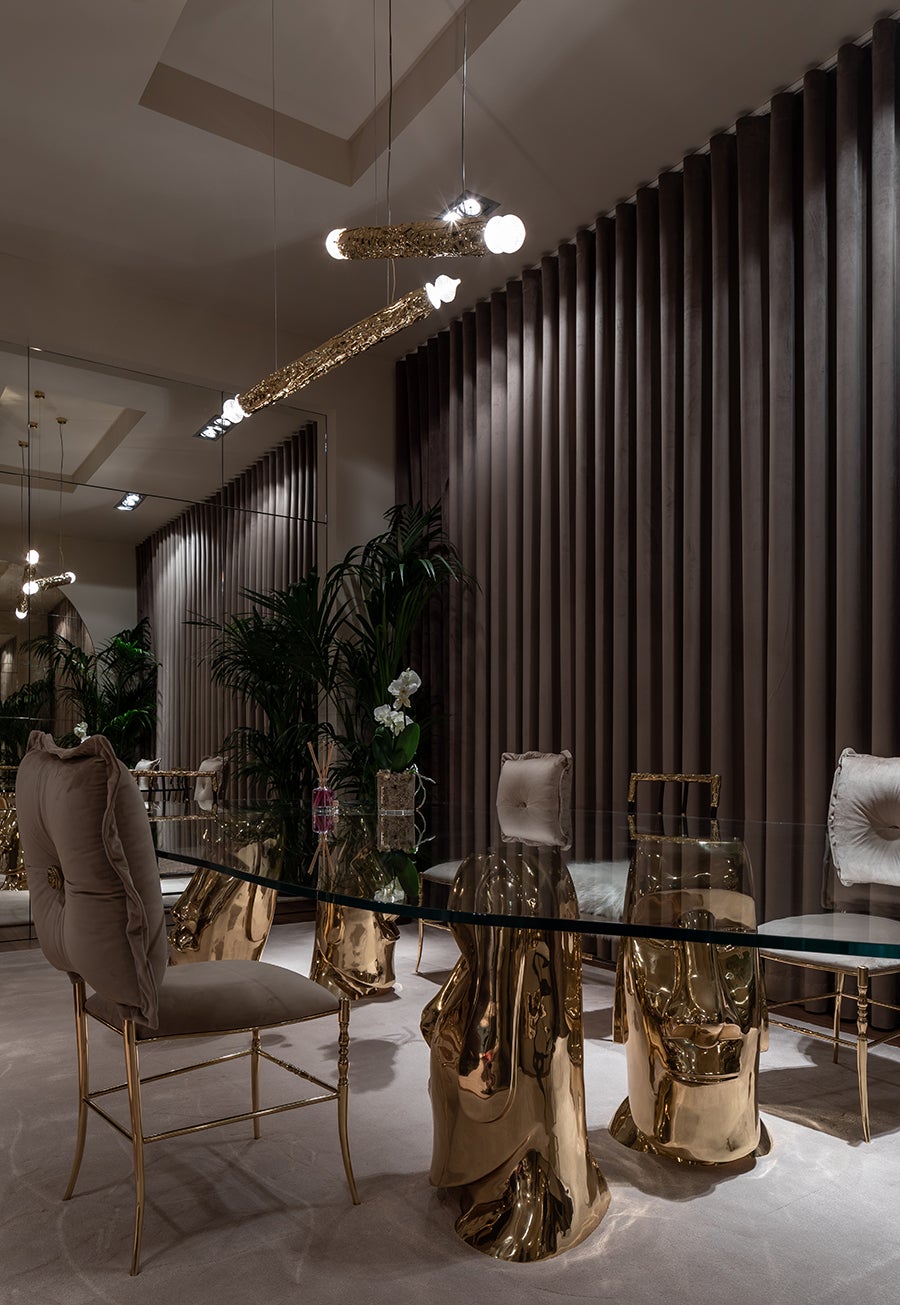 Bessa prides itself on creating handmade functional art furniture built to order by highly skilled Portuguese artisans. This dining table goes through a process known for thousands of years widely used in sculptures, especially brass, bronze, and precious metal works, called smelting. Quality matters to Bessa so the brass is polished for hours until the perfect shine is achieved, ready to dazzle one more project.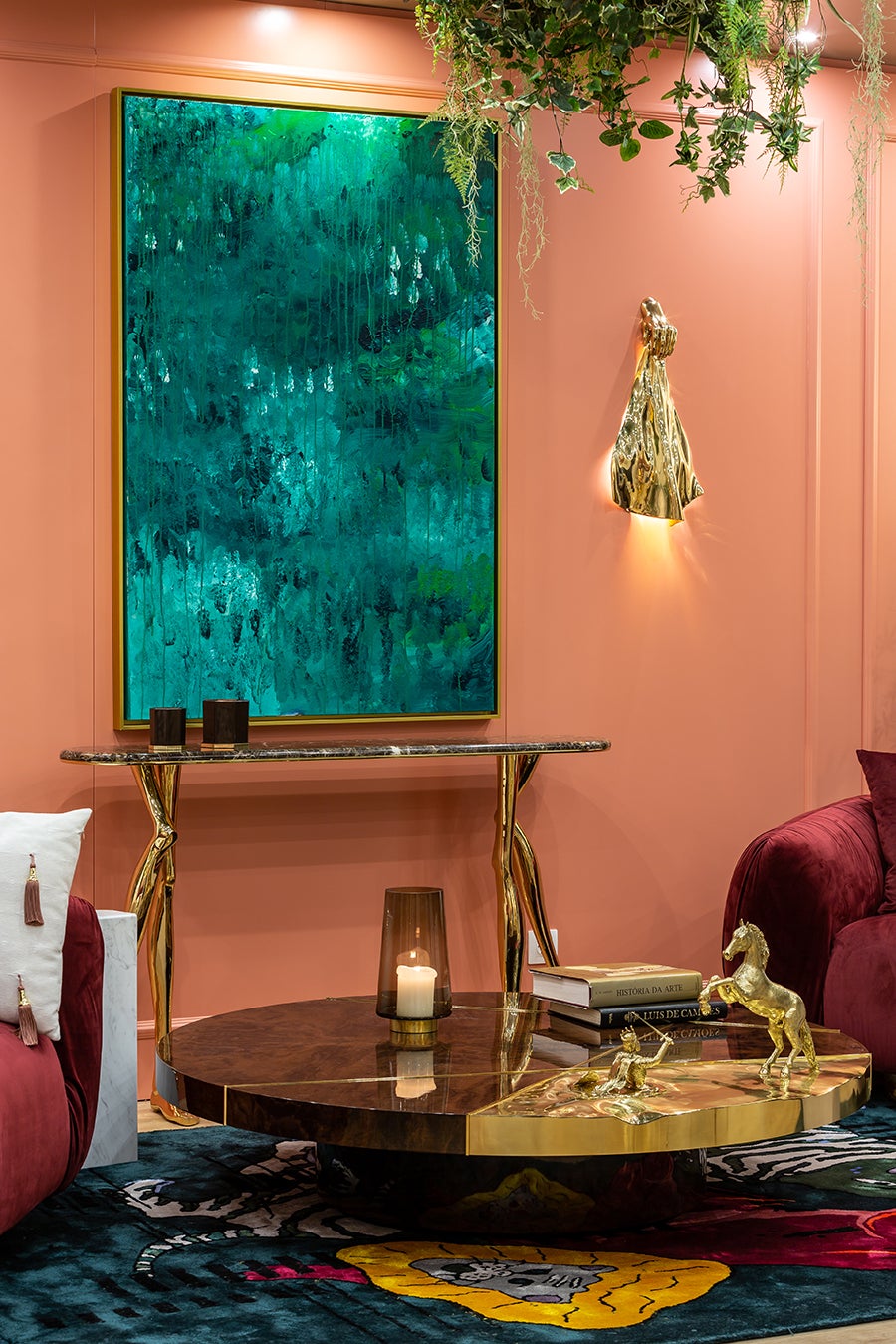 Bessa creates functional art pieces targeted for high-end projects, with a stupendous combination of art and functionality fit for various project styles. This colorful decor it's an unbridled manifesto of João Bessa's creativity, the quintessence of his know-how. A pure art interior with a gorgeous brass detailed Chess center table, colorful walls, the quirky Monroe console, and contemporary pieces like the Farewell wall sconce.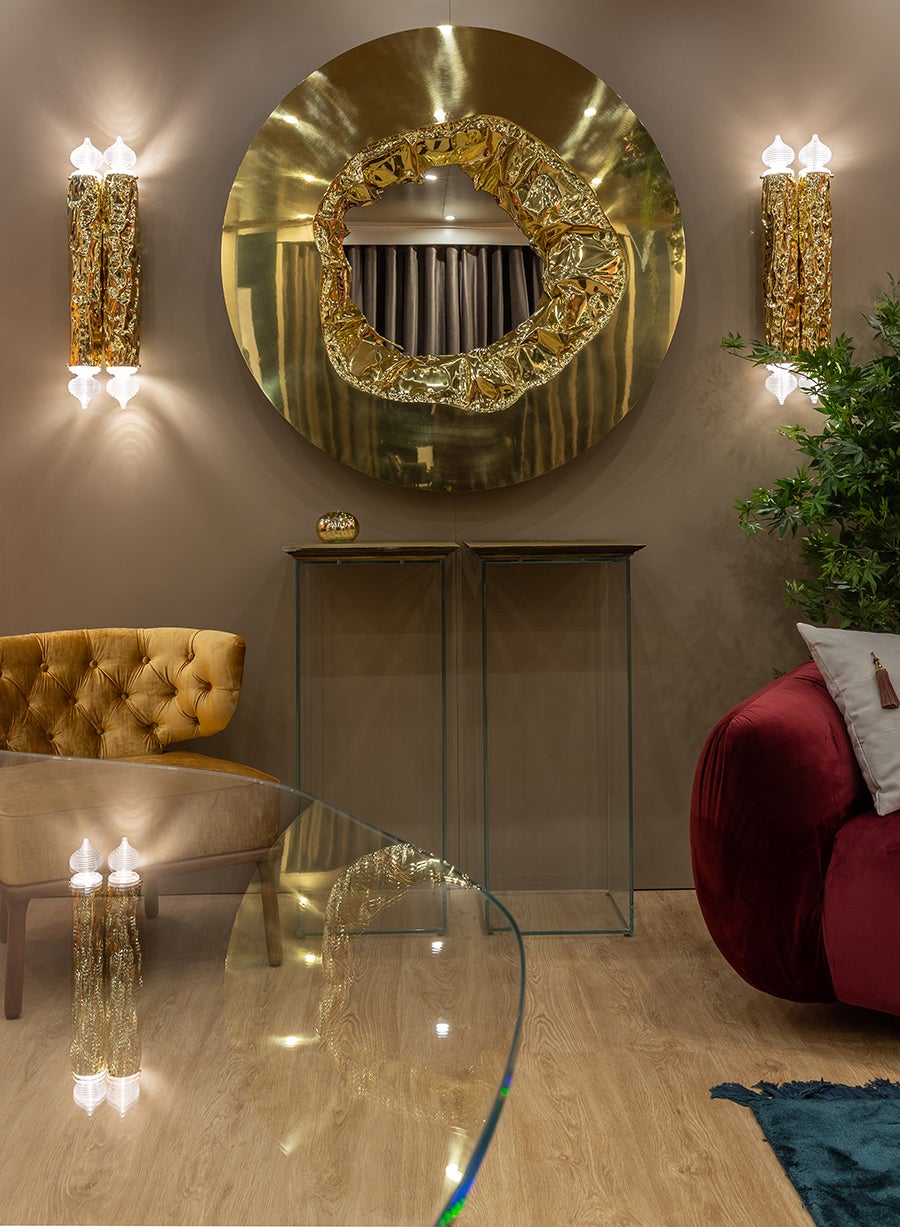 Functional monochromatic art galore, the Meteor wall mirror and Pergamo wall sconces are made from hand-polished brass and features incredible and rare production techniques. They are amazing pieces of handcrafted sculptural art built to order by highly skilled Portuguese artisans.