About NORKI
Norki is a luxurious french Maison de décoration based in Alsace, in the East of France, specialized in hides and furs of exceptional quality. By combining innovation and specific craftsmanship Norki develops and create unique realisations, designed to pefectly fit the interior decoration of their clients around the world. Norki magnifies natural products to create bold, durable, comfortable and stylish pieces. Rugs, wall coverings, furnishing, vintage furniture, throws and cushions are handmade by Alsace's best « craftswomen » in its Atelier located near Strasbourg. T...Read More

Established in 20101stDibs seller since 2022
Contact Info
More About NORKI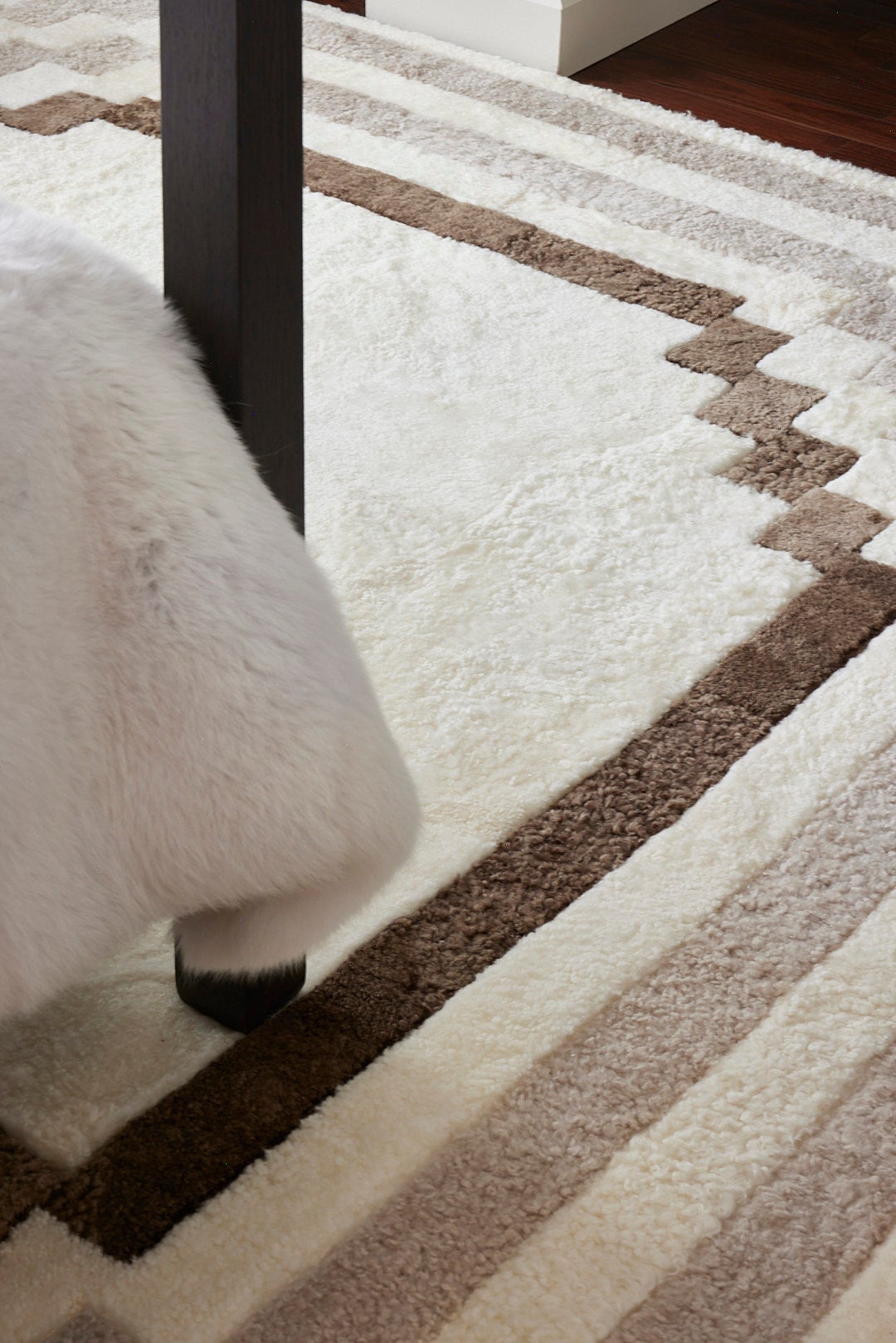 Our Baia shearling rug - A piece of art ! All our rugs are handmade in France and entirely lined. All custom sizes on request.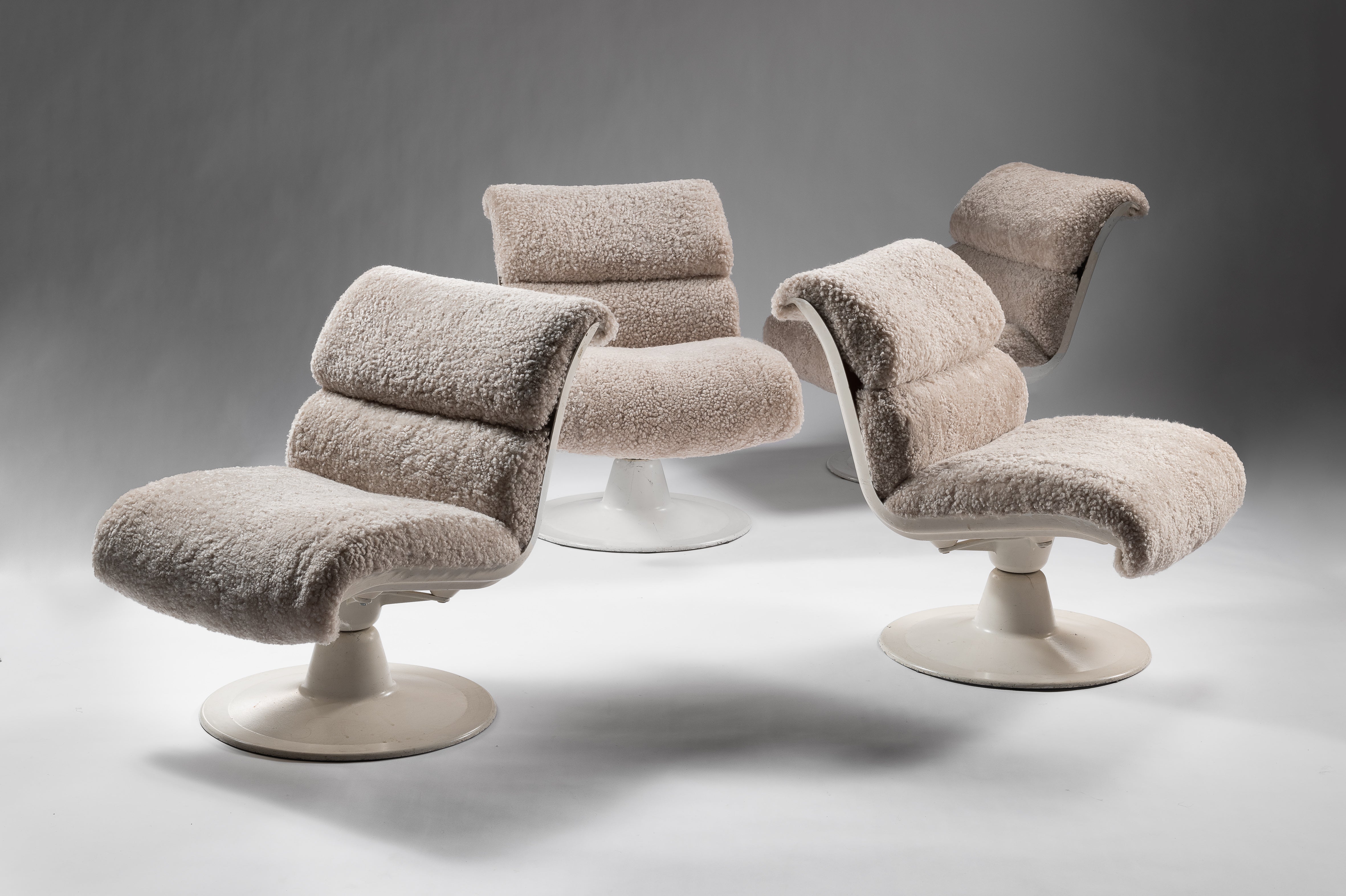 We source and restore exceptional vintage pieces, signed by great Scandinavian designers. Dating mainly from the middle of the 20th century, they are rare pieces which are no longer produced. We renovate each of these pieces of furniture with the utmost care and precision in order to obtain impeccable finishes, thus paying homage to the original manufacture of each of them.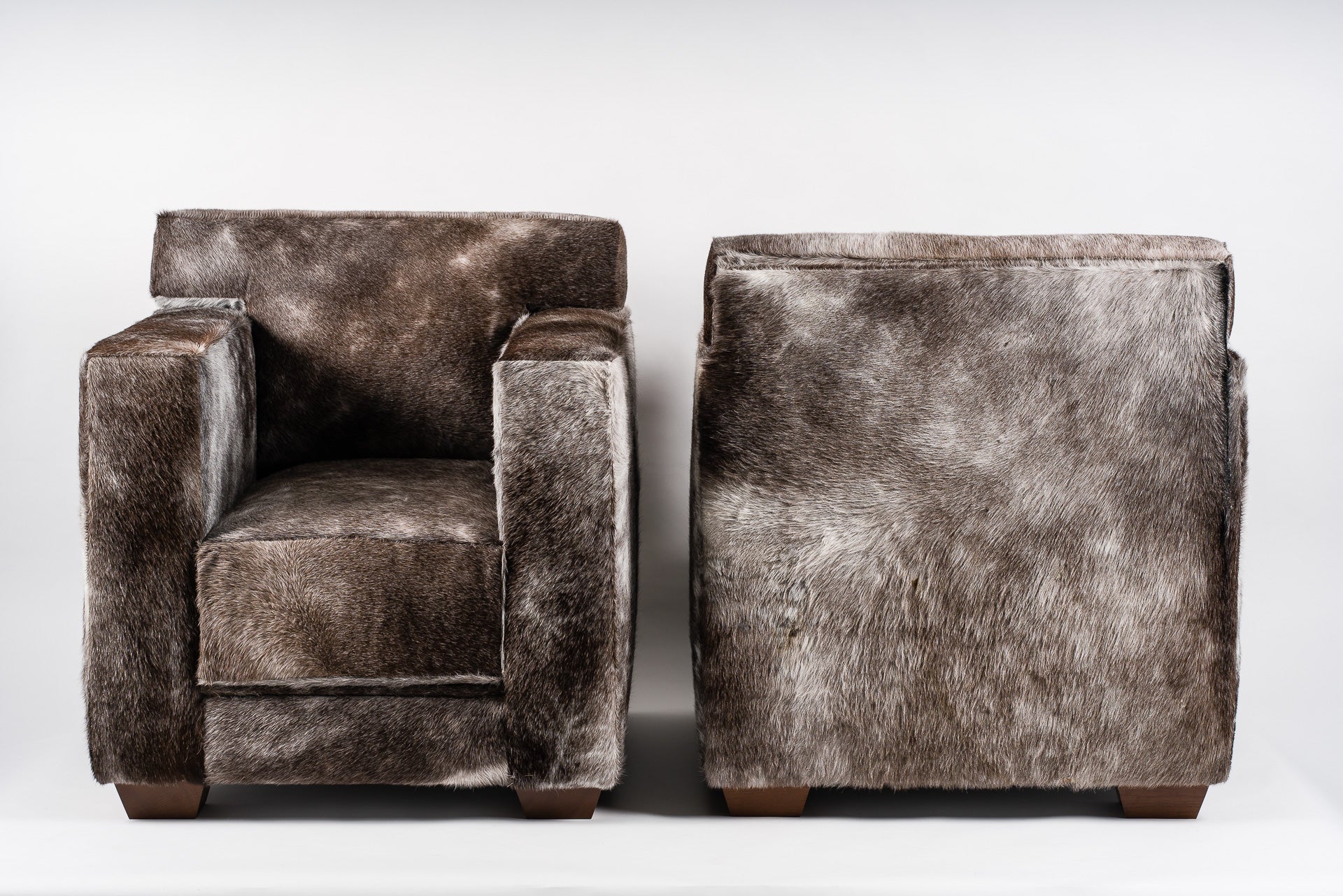 We have developed a range of furniture including sofas, armchairs, stools and coffee tables. The simplicity of our collection contrasts with its intricate details, the assemblies' sophistication and the use of noble materials. All our furniture is handmade with unparalleled care and are fully upholstered in our Atelier which can also carry out all your tailor-made requests.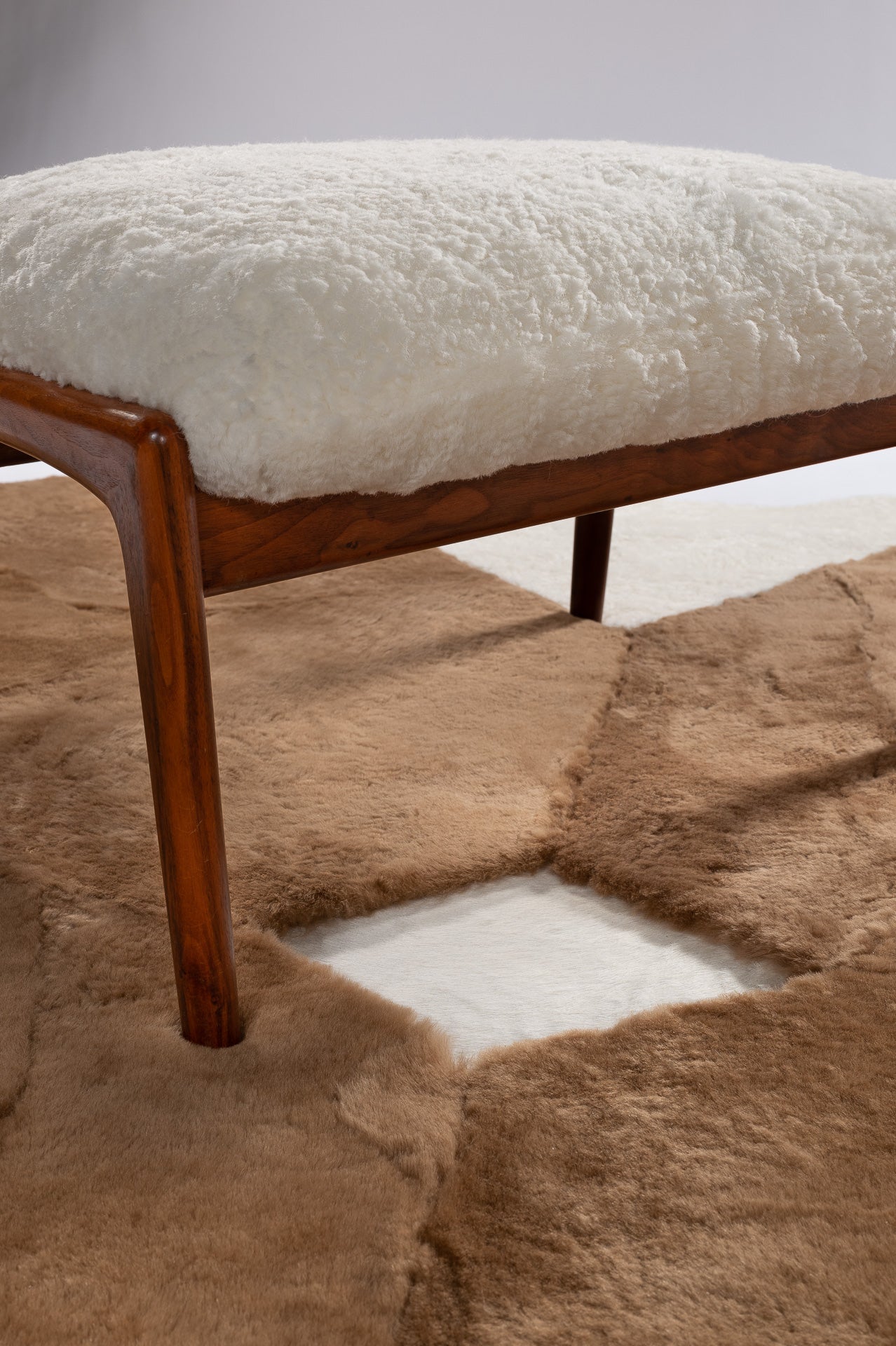 Our rugs are essential pieces that perfectly illustrate the signature of excellence of our Maison. Our workshops can design exclusive rugs in dimensions, designs and subject associations. Each created object thus becomes a unique piece.
Mama Bear Armchair by Hans Wegner. This wonderful and rare armchair has been re-upholstered in our warehouse in natural white french curly shearling.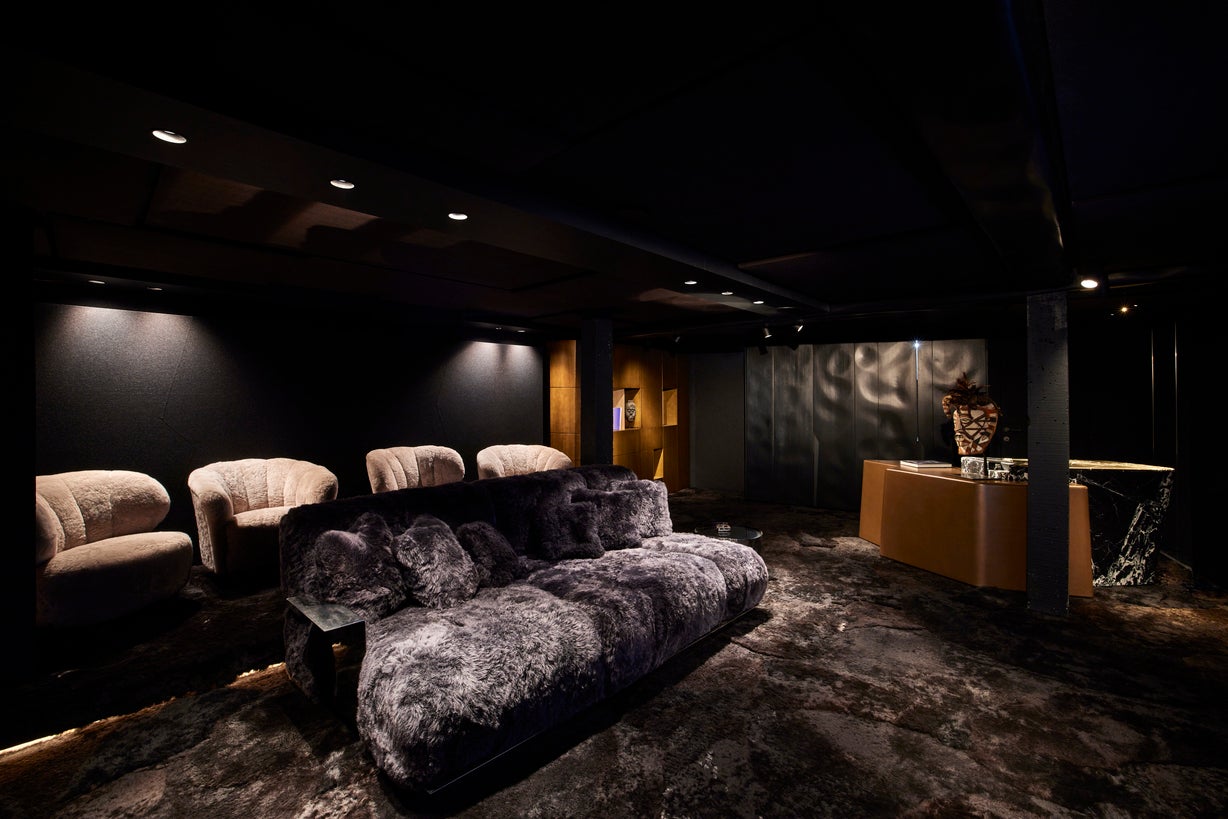 Private Home cinema in the French Alps. We have producted a wonderfull black shearling wall-to-wall carpet, a sheepsskin sofa and re-upsholstered 4 scandinavoan vintage armchairs in beige shearling for this exceptionnal project.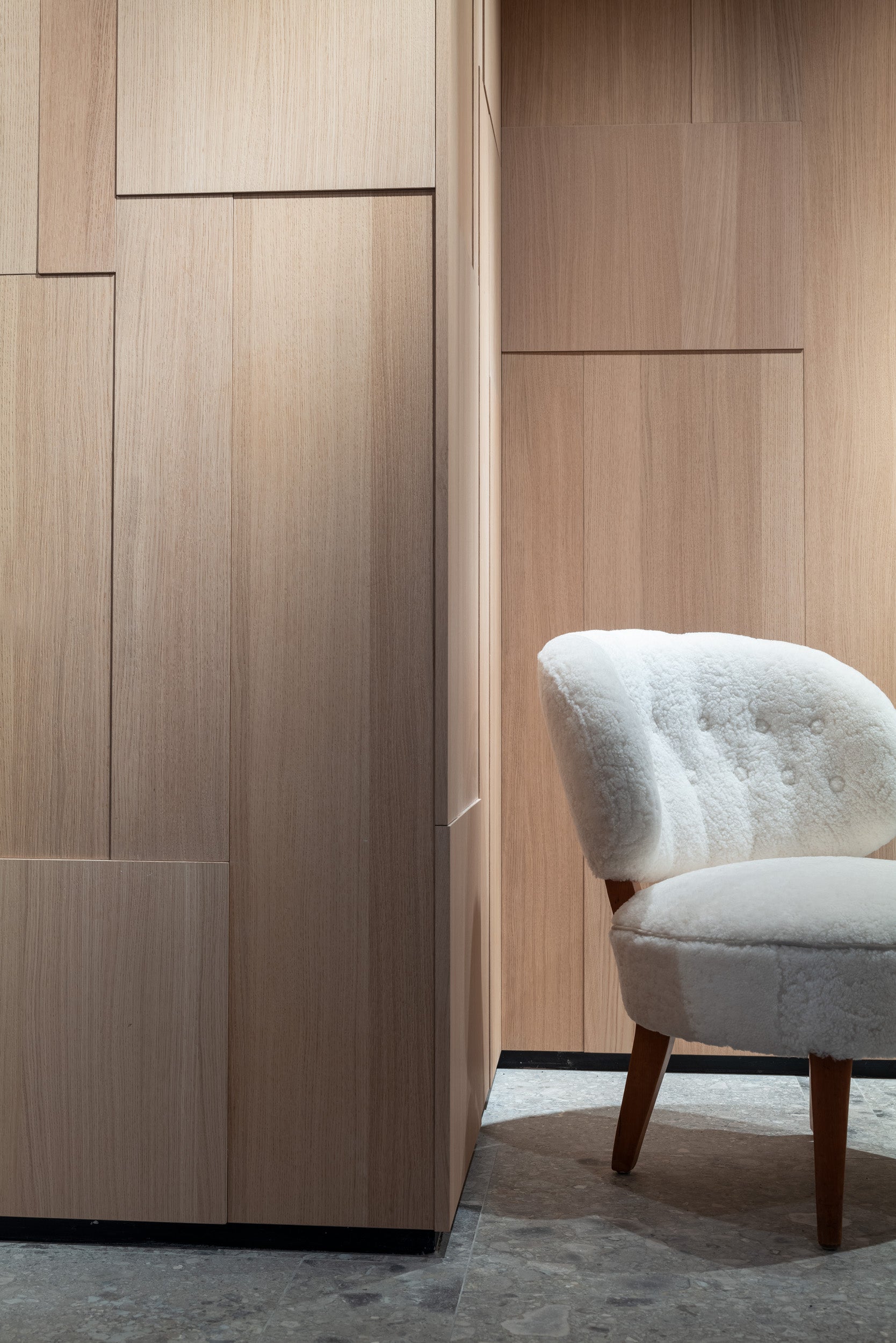 Scandinavian vintage armchair - Carl Malmsten - sourced and re-upholstered in our warehouse in natural white french curly shearling - A piece of Art !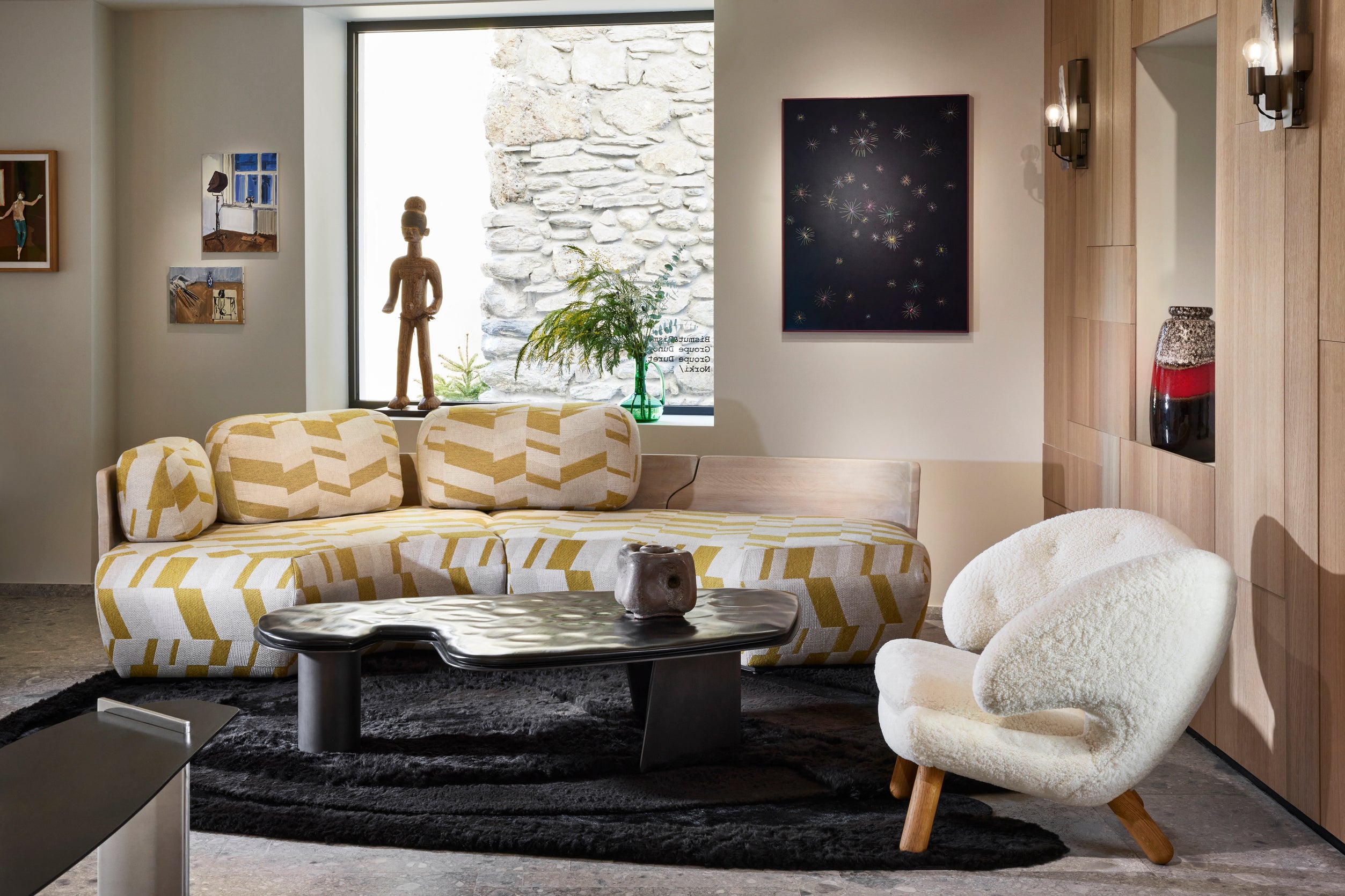 Vintage Pelican armchair by Finn Juhl souced and re-upolstered in our french warehouse in natural white shearling. One of our favorite piece ! Black cowhide and shearling rug.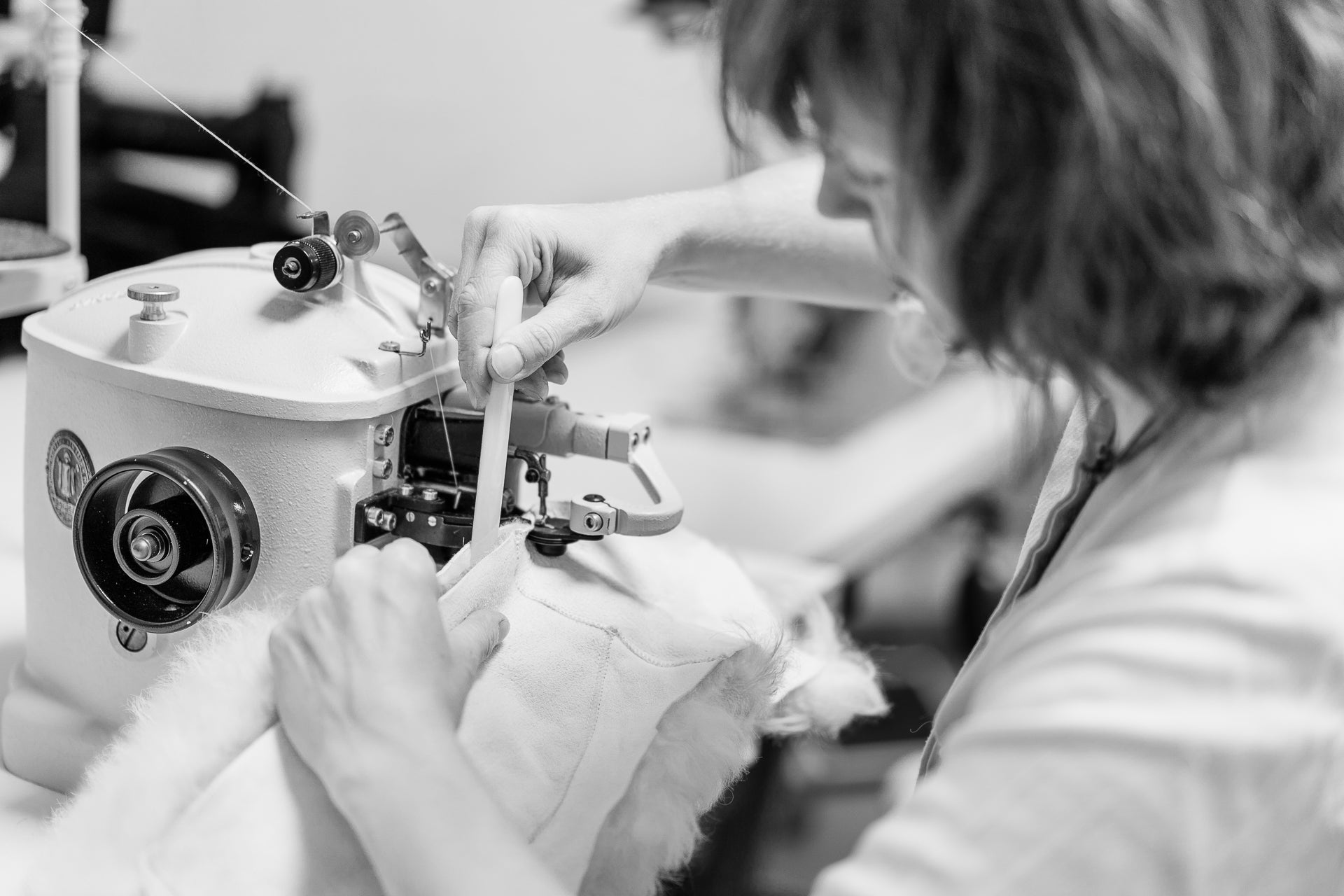 Specialized in the work of real hides and furs, we are a Haute Maison de décoration française. By combining innovation and savoir-faire of excellence, we develop and create unique pieces that adapt perfectly to the interiors of our customers all over the world. We magnify natural products to create bold, durable and elegant pieces. Rugs, wall coverings, furniture, vintage furniture, throws and cushions are made by our "little hands" .