Mercedes Desio and Alberto Villalobos of Villalobos Desio are international interior designers and tastemakers based in New York City. They approach design as storytellers — creating discreet luxurious environments with a fresh approach for both globetrotters as well as their New York based clientele –- all in search of a unique design experience.
The essence of the firm is to help clients find inspiration by incorporating their significant memories to give a sense of personal relevance to each project. Villalobos Desio want those who encounter their work to experience their clients' pasts which are seamlessly integrated into their current everyday lives giving a sense of history combined with their own senses of style. The secondary key element of their design sensibility is a deep appreciation of traditional craftsmanship along with its elegance and design integrity, striking a balance between imperfection and precision. While incorporating these elements into their design, they introduce another key element of history into their projects. Villalobos Desio strive to create unique environments that are relevant, functional and livable and always timeless.
Read More +
Read Less -
Featured Articles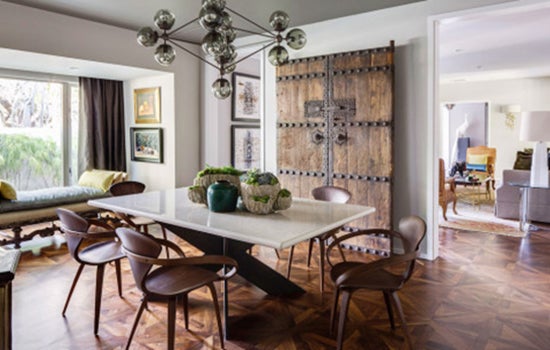 Villalobos Dessio Caters to the Globe-Trotting Trade
This youthful and highly cosmopolitan decorating team, with a shop, Etós, at the New York Design Center, can say "restrained luxury" in several languages.
Read More