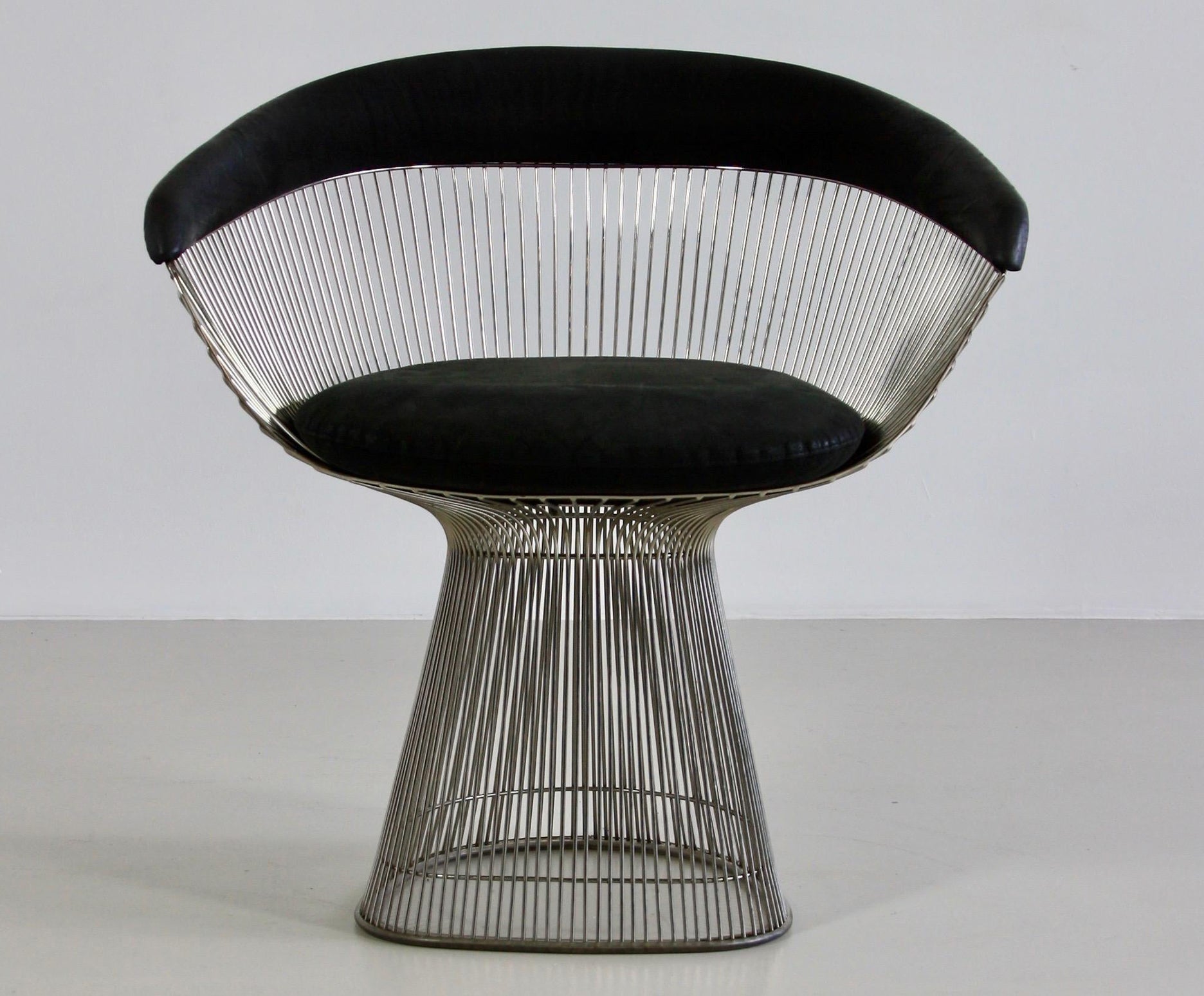 Iconic Designs
Platner Armchair
About the Design
Despite being made of sturdy nickel-plated steel wire rods, the Platner armchair — designed by Warren Platner (1919–2006) — takes on a delicate, organic quality. 
The interior designer and furniture maker studied architecture at Cornell University before working in the offices of Raymond Loewy, I.M. Pei and Eero Saarinen. Architecture became Platner's primary field — the Baltimore native was the 1955 winner of the Rome Prize in Architecture, and he is best known for his glamorous design of the Windows on the World restaurant at the original World Trade Center. Over time, Platner also developed a special interest in furniture and took on interior projects under award-winning Irish-American architect Kevin Roche. As head of interior design for Roche's firm in the mid-1960s, Platner created the now-revered office spaces at the Ford Foundation's headquarters in New York City. While finishing that project, he went on to open his own practice in Connecticut.
Platner's armchair was part of the decorative Platner Collection, his seminal work in furniture design. In addition to the armchair, the series — created in 1962 — originally included a dining table, side tables and more. The designer had already built a relationship with Knoll over the years, and the company introduced Platner's chair in 1966. Platner found inspiration for this piece in the now-celebrated designs that came before it, such as Saarinen's Tulip chair and tables. But rather than firmly plant his work within the futuristic realm of mid-century modernism, Platner incorporated a graceful aesthetic reminiscent of the Louis XV era in his lightweight chair. The Platner armchair is still produced by Knoll today.
Previously Available Items