Arts and Crafts Metalwork
R. Louis Bofferding Decorative and Fine Art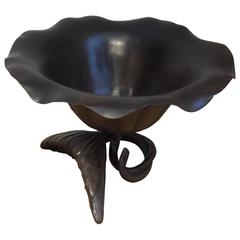 John Bradstreet Bronze Lotus, circa 1900
John Scott Bradstreet
Antique Early 1900s American Arts and Crafts Metalwork
Bronze
From the 1890s until his death in 1914, John Bradstreet, the important American Arts and Crafts furniture and interior designer, worked from The Crafts House, his landscaped orientalist...
AC Silver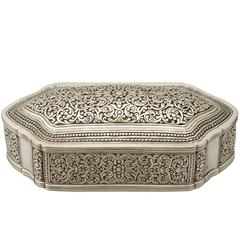 Antique Indian Silver Box
Unknown
Antique 18th Century Indian Arts and Crafts Metalwork
Silver
A fine and impressive antique Indian silver box; an addition to our diverse Asian silverware collection. This fine antique Indian silver box has an irregular hexagonal shaped form wi...
David Neligan Antiques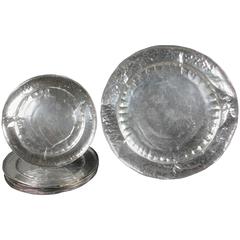 Set of Ten Japanese Sterling Hand Wrought Underpla...
Vintage 1930s Japanese Arts and Crafts Metalwork
Set of ten Japanese sterling hand-wrought underplates and a charger. Circular and thinly hammered, folded up edge 110 Troy ounces.