/
/
A Gallery-Like Home for an Art Collector Couple
Photography: Tom Mannion
A Gallery-Like Home for an Art Collector Couple
At the core of the home is the voluminous 30ft drawing room with wide matt oak flooring, over 4m high ceilings and generous windows overlooking the gardens.
Waldo Studio played with the subtleties of whites and the colour changes that occur in northern lights, looking at the effect of light through filters, mirroring the dappled gardens outside. They chose six different colours for the room ranging from whites to pale greys and blues, that provide a silent backdrop for the furniture and art.
The kitchen is a compact room, with a view out on to the communal gardens. Paintings by 20th century British artists (Mary Newcomb, Bernard Meninsky and Gerda Loost) hang above the clay-coloured, matte finish Bulthaup cabinets, showing that art can coexist with functionality.
The clients have a collection of Bloomsbury paintings and objects, around which the studio designed the bedroom. Underneath the modern four poster bed sits a Duncan Grant designed rug, custom made by Christopher Farr.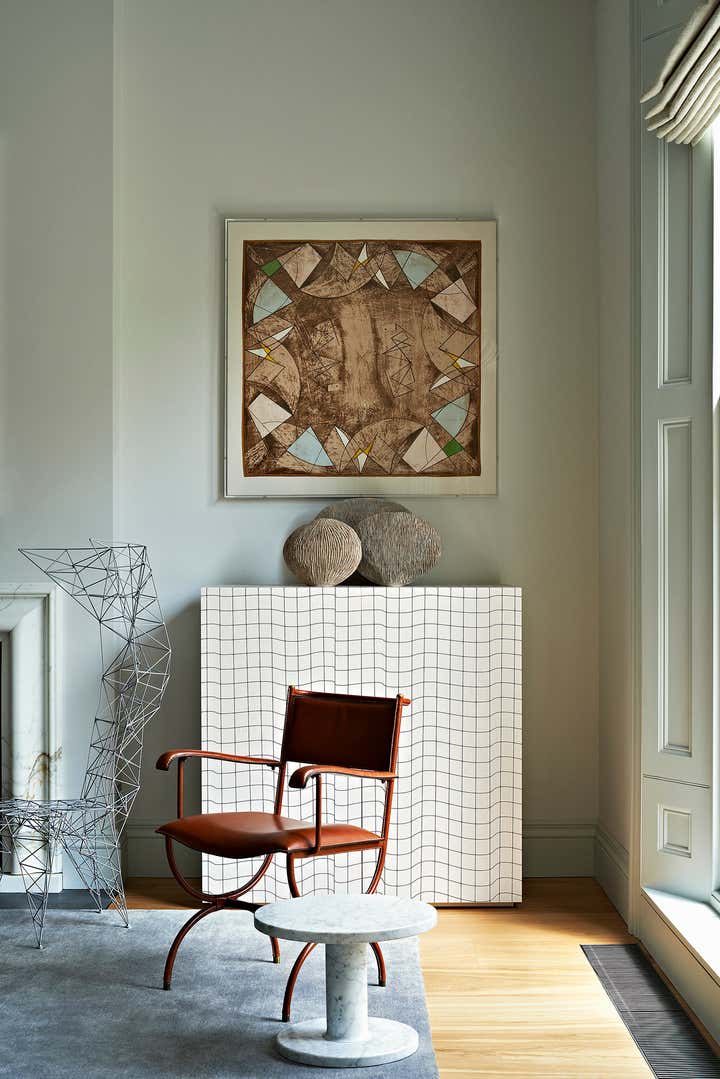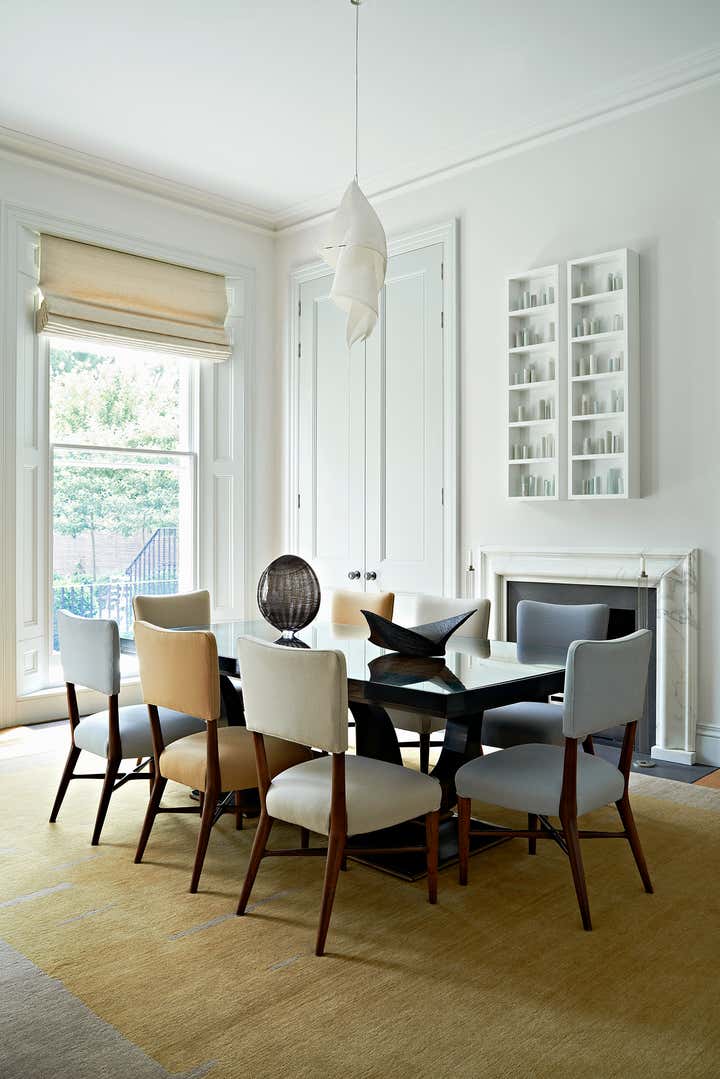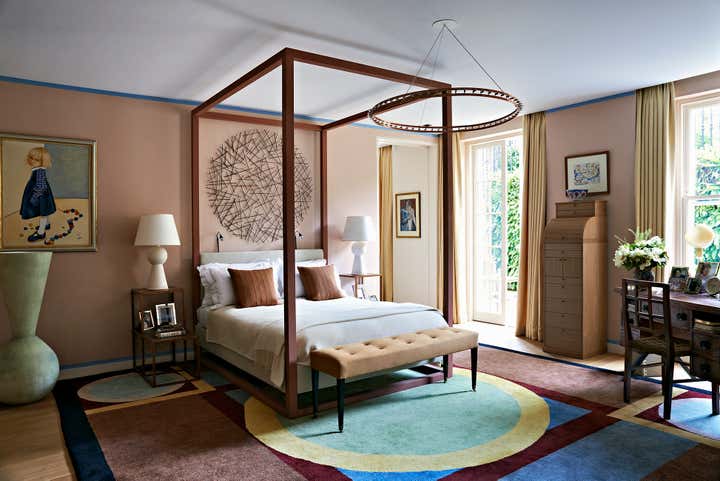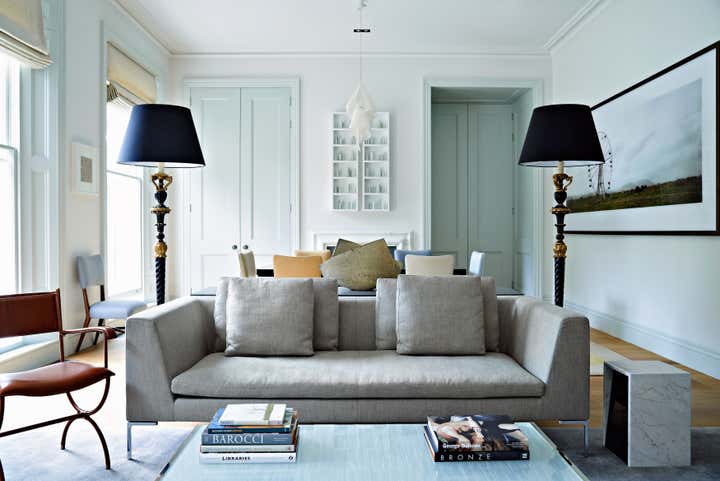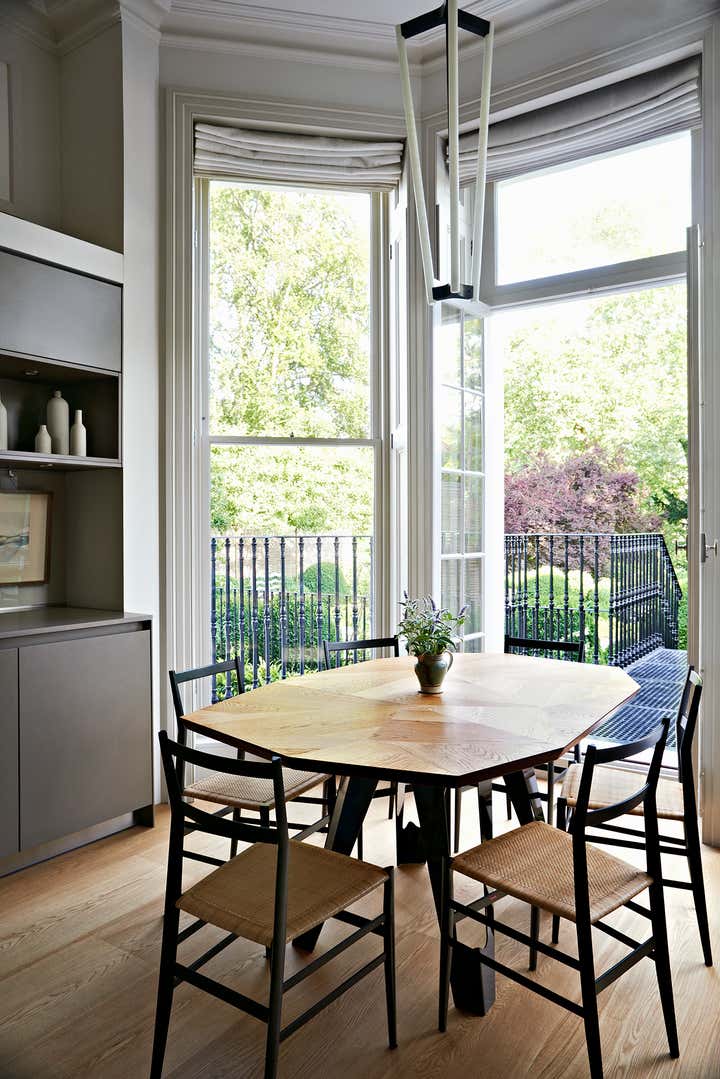 More Projects by Waldo Works Studio