Greek silversmith Sotirios Voulgaris arrived in Rome in 1881 and set up his own shop there in 1884, calling it Bulgari, an Italianization of his last name (eventually spelled BVLGARI, using the classical Latin alphabet in a nod to ancient Roman culture). In 1905, he opened the company's flagship boutique on Rome's Via dei Condotti.
Although the house found success with its silverwork and Art Deco designs, popular through the 1920s, its signature style — bold, often using yellow gold embellished with big colorful gemstones — began to emerge when Sotirios's sons inherited the business, in 1932. The brand truly hit its stride in the dolce vita era of the 1950s and '60s, when the founder's grandsons Paolo, Gianni and Nicola Bulgari decisively departed from demure traditional styles to develop the house's exuberant multi-gem looks, attracting celebrity collectors like Elizabeth Taylor.
In the 1940s, BVLGARI debuted perhaps its most famous design, the Serpenti bracelet watch. The piece's snakelike coils were made possible by the tubogas jewelry technique, which links a flexible series of thin horizontal bands. Both the sleek, modern tubogas construction and the sinuous snake motif continue to be synonymous with the BVLGARI brand.
On 1stDibs, our collection of BVLGARI jewelry includes rings, necklaces, watches and other accessories.
Iconic Designs from Bvlgari
Explore timeless pieces that have earned their place in history.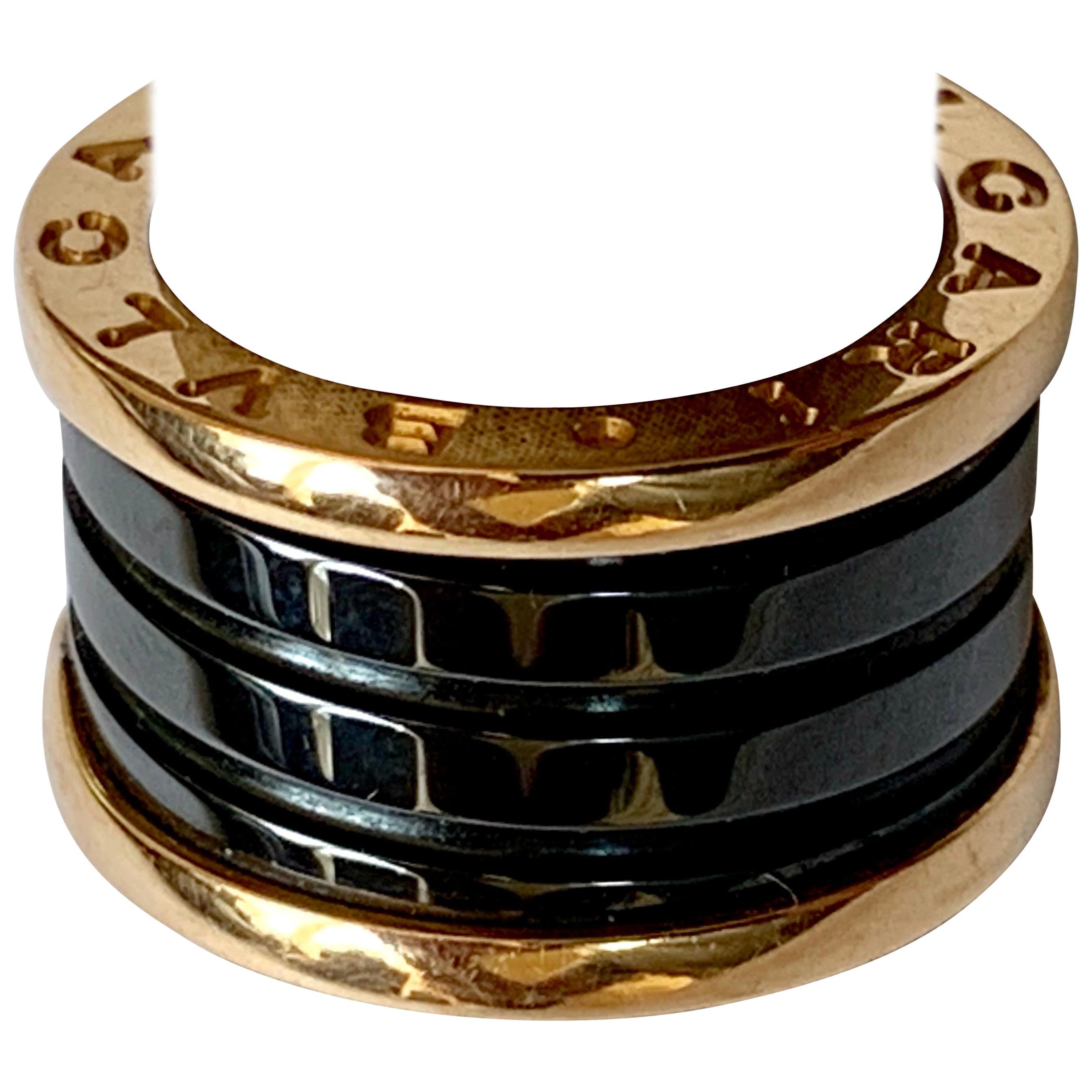 B.Zero1 Ring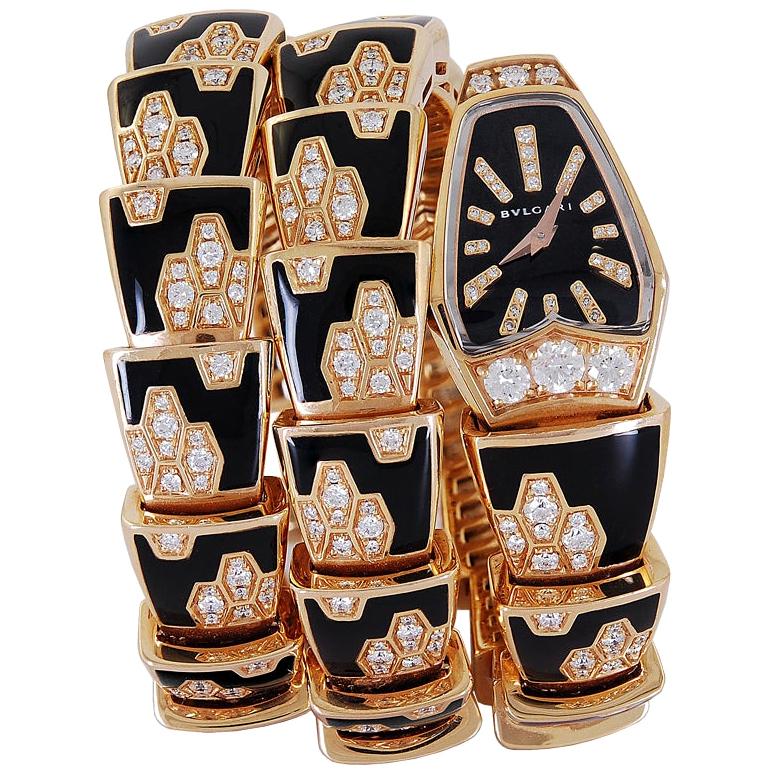 Serpenti Watch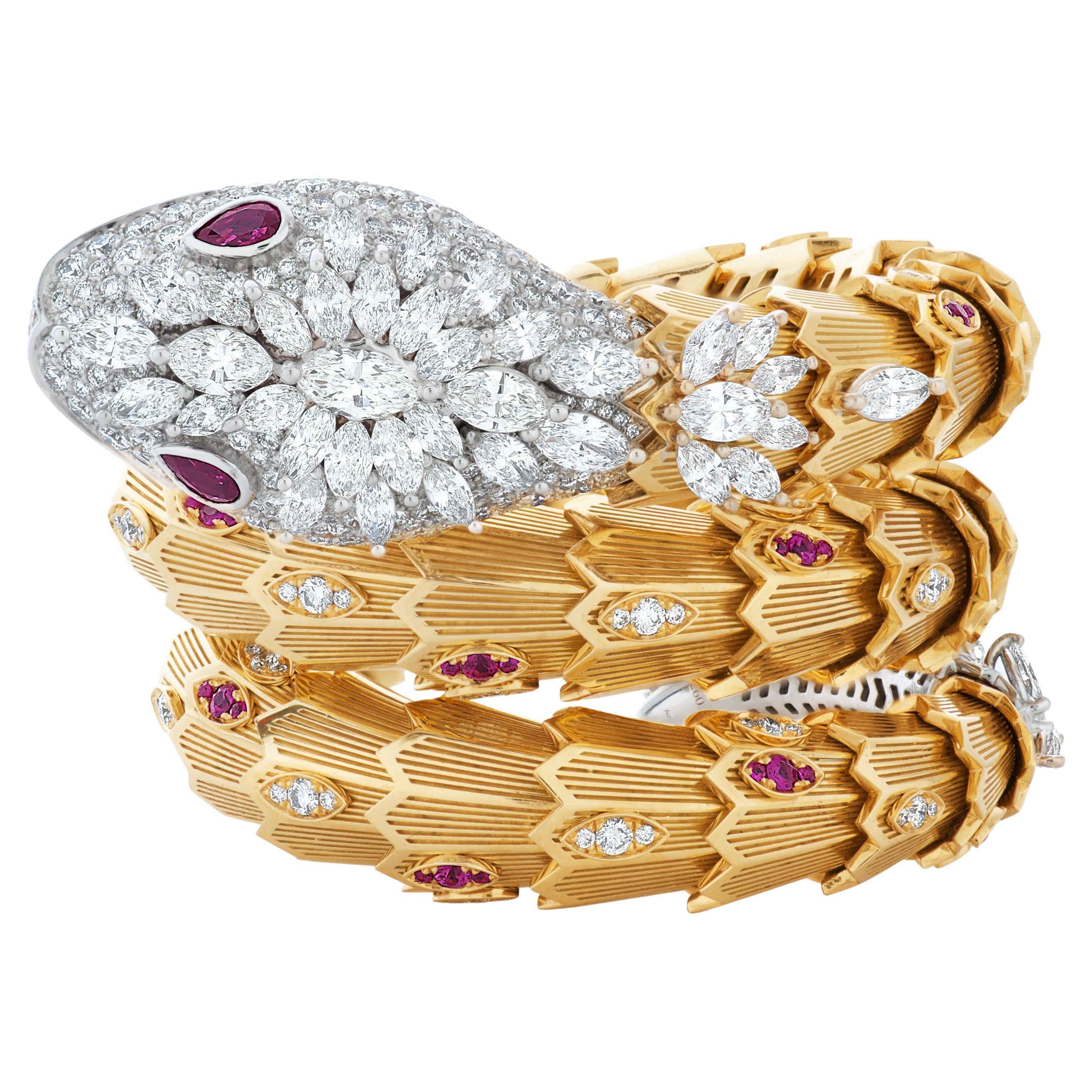 Serpenti Bracelet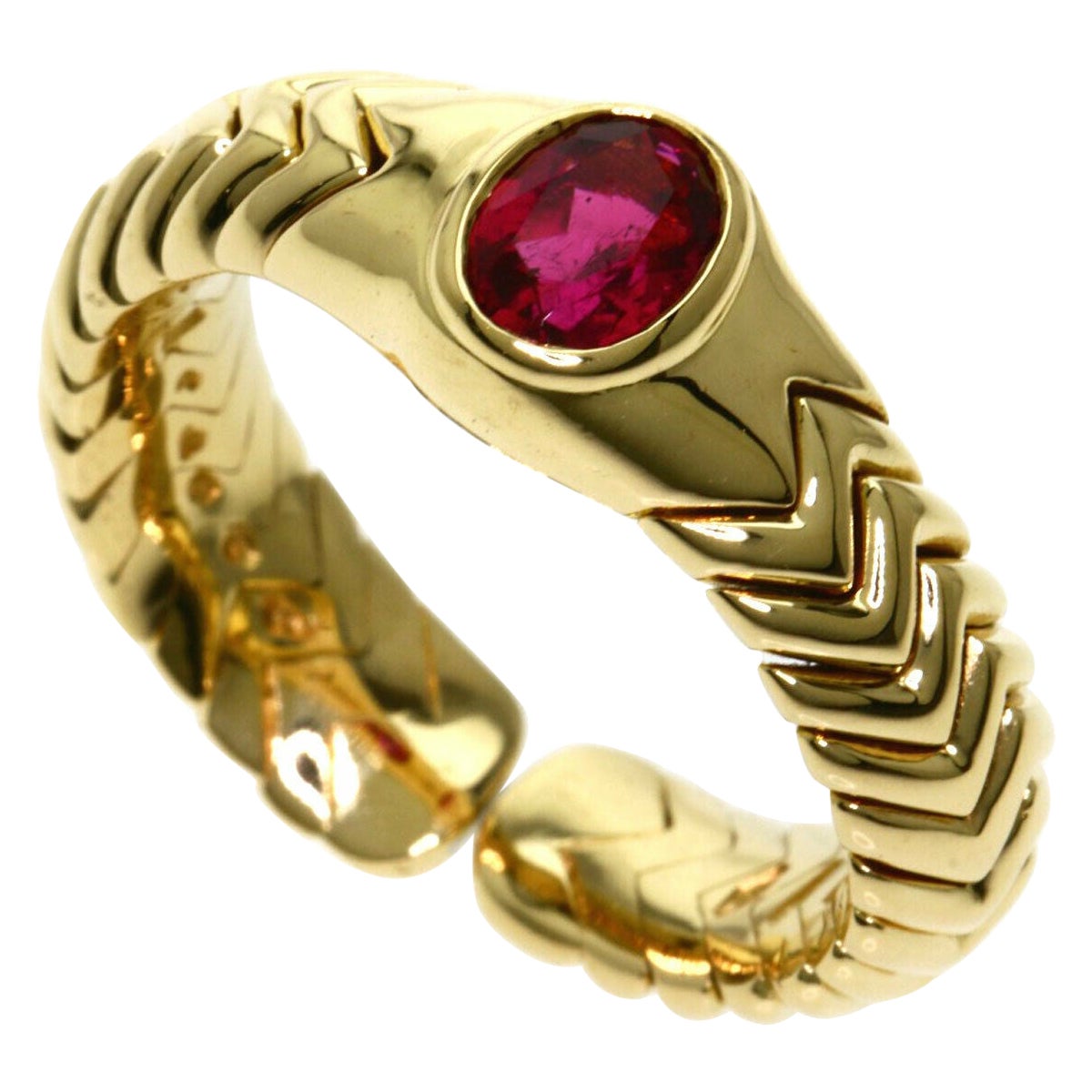 Serpenti Ring
Bvlgari jewelry & watches for sale on 1stDibs
1stDibs offers a range of Bvlgari jewelry and watches. These unique items were designed with extraordinary care, often using
gold
. While searching for the most stylish vintage or antique Bvlgari jewellery to pair with your ensemble, you will find that Bvlgari
diamond
jewelry & watches, from our inventory of 574, can add a particularly distinctive touch to your look. This collection contains 1,330 pieces, as well as a number of other designs by this jeweler.
Modern
and
contemporary
are some of the most popular styles of Bvlgari jewelry & watches available on 1stDibs. While this collection reflects work that originated over various time periods, most of these items were designed during the 21st Century and
Contemporary
. If you're looking for additional options, many customers also consider jewelry & watches by
William Rosenberg
,
Chaumet
and
Mauboussin
. Bvlgari jewelry & watches can vary in price, gemstone, time period and other attributes. 1stDibs's price starts at
$250
and tops out at
$5,500,000
, while pieces like these can sell for
$5,914
.