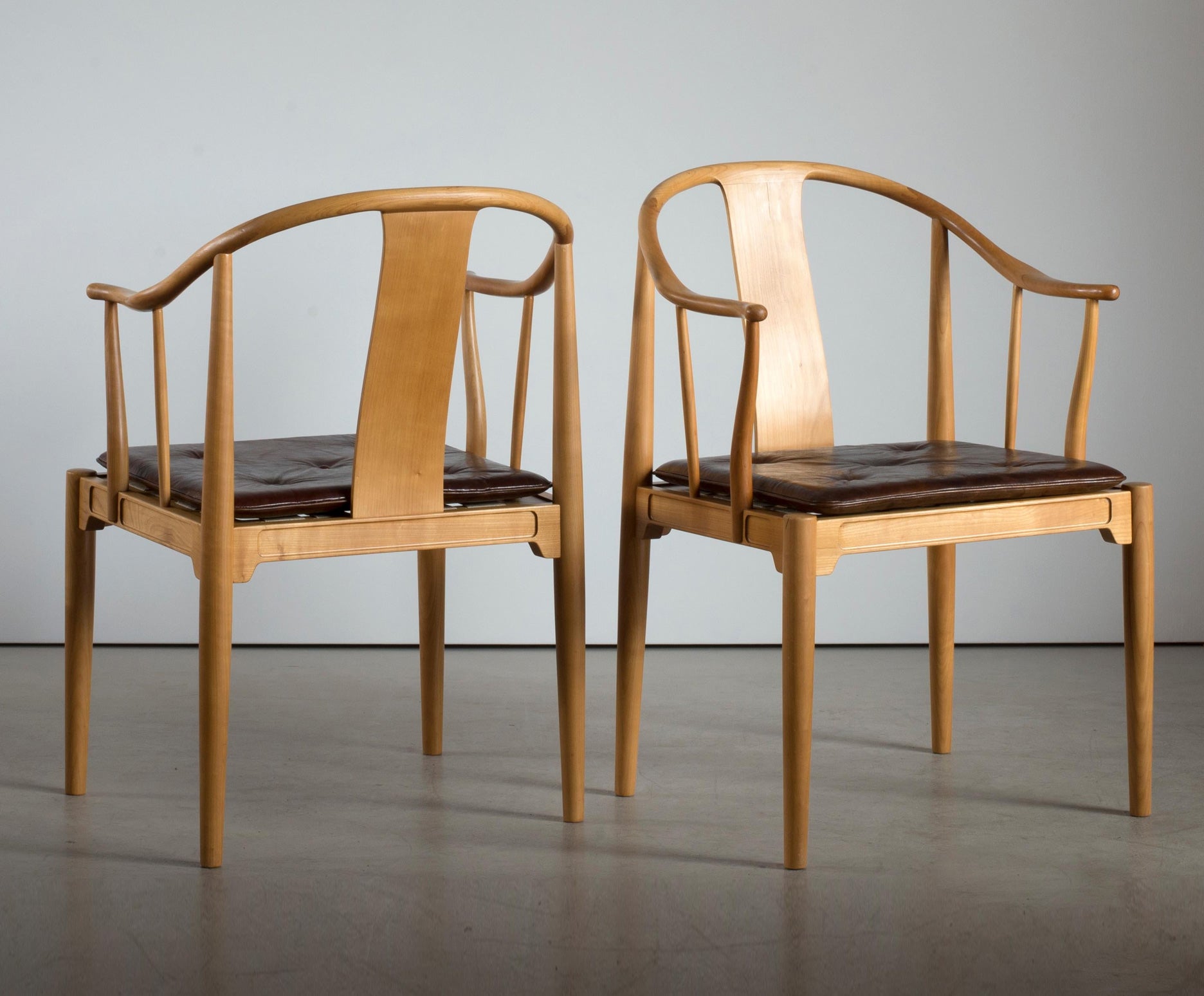 Iconic Designs
Chinese Chair
About the Design
When he designed the first edition of his modest Chinese chair — or China chair — Denmark native Hans Wegner (1914–2007) had been reportedly moved by portraits he'd seen of Danish businessmen relaxing in traditional round-backed Ming dynasty–era chairs. While the legendary furniture maker's tribute to East Asian seating — a minimal cherrywood chair with a curved bentwood back support and removable leather seat cushion — called on Oriental forms that preceded him by hundreds of years, it merged the old with the new and was uniquely of its time.
In blending East Asian aesthetics and Scandinavian modernism, Wegner defined an approach that would underscore the sculptural and functional chairs he created in the years that followed. A dedication to craftsmanship, respect for natural materials and fussiness for details owe to his apprenticeship with master cabinetmaker H.F. Stahlberg. After his apprenticeship, Wegner studied at the Royal Danish Academy of Fine Arts and collaborated with designers Arne Jacobsen and Erik Møller on furniture for Aarhus City Hall in 1938. Wegner established his own drafting studio in 1943 and designed the Chinese chair in 1944.
In its pared-down simplicity and reliance on soft organic shapes, the Chinese chair design yielded multiple prototypes, and so a collection of chairs inspired by Oriental craftsmanship followed — a line that includes Wegner's celebrated Round chair as well as the Wishbone. It is currently produced by both Fritz Hansen and PP Møbler. Although Wegner designed nearly 500 chairs during his career, the Chinese chair is a cornerstone of his legacy — a legacy that continues to influence countless furniture makers today.
Previously Available Items
More Hans J. Wegner Designs