Areaid Inc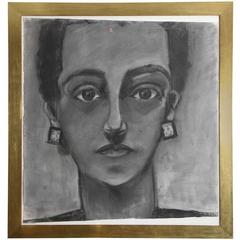 20% Off
Painting, Portrait of a Lady, Large, C 1960
Vintage Unknown Modern Charcoal Paintings
Paper
A beautiful large portrait of a lady, circa 1960. Charcoal on paper with a very decorative gold frame.
Fritz & Hollander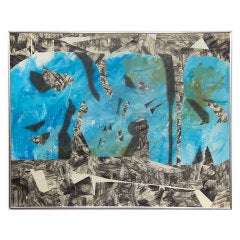 1960's Acrylic with Charcoal Pencil - Mixed Media ...
Vintage Unknown Charcoal Paintings
Canvas, Paper, Acrylic Paint
1960's Acrylic on Canvas/Charcoal Pencil on Paper, Mixed Media Faux 3-dimensional artwork, unsigned. Appears to be 3-D in person, with paper layered onto the canvas. Must see in pers...
art1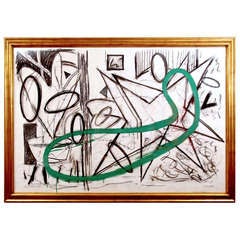 Peter Steves Figural Abstract on Paper, F234Mat
Peter Stevens
American Charcoal Paintings
Gouache, Paper
Incredible Large Scale Figural Abstract on Paper, called F234Mat by Peter Stevens with a Graham Gallery Label on verso.