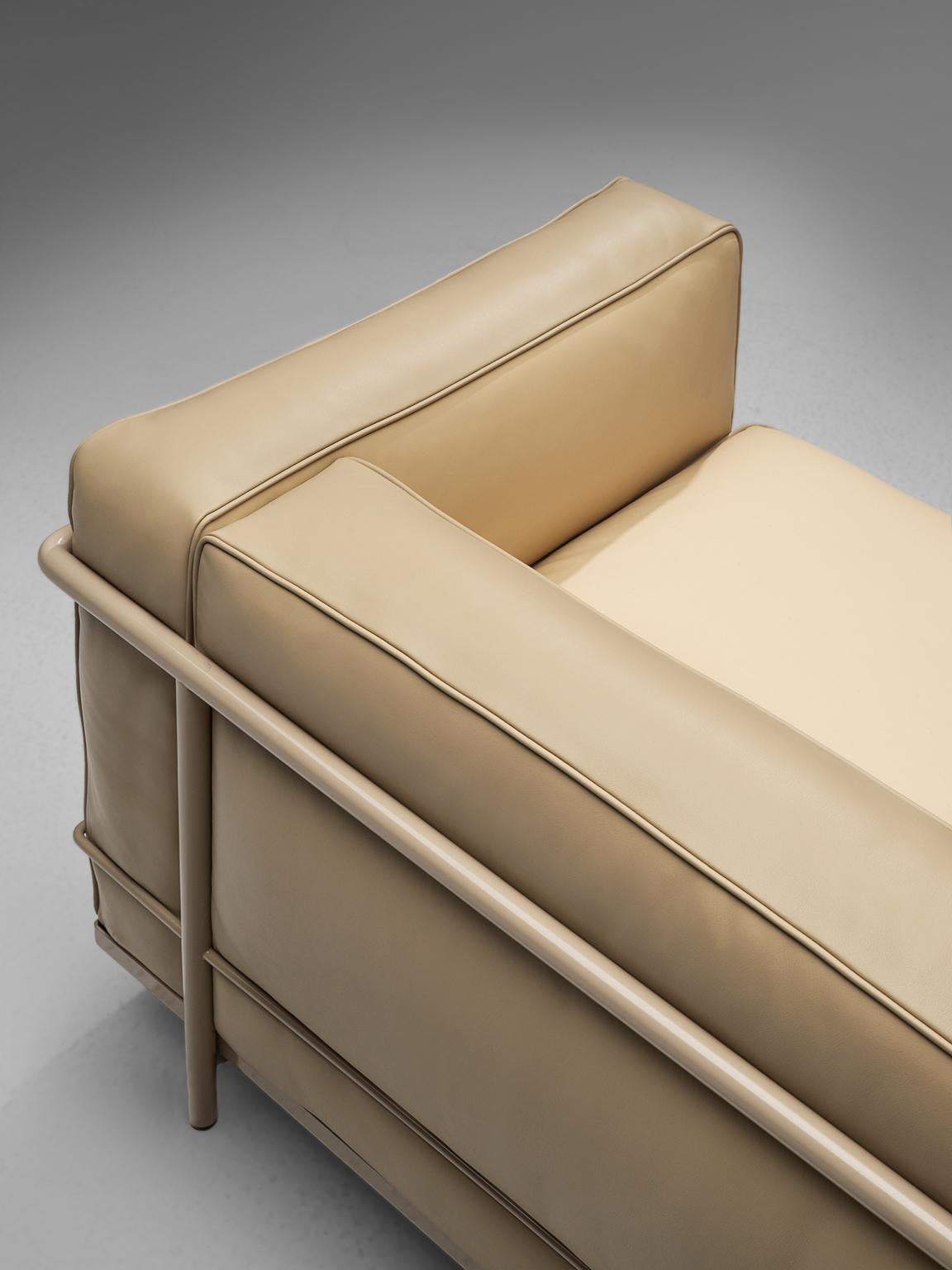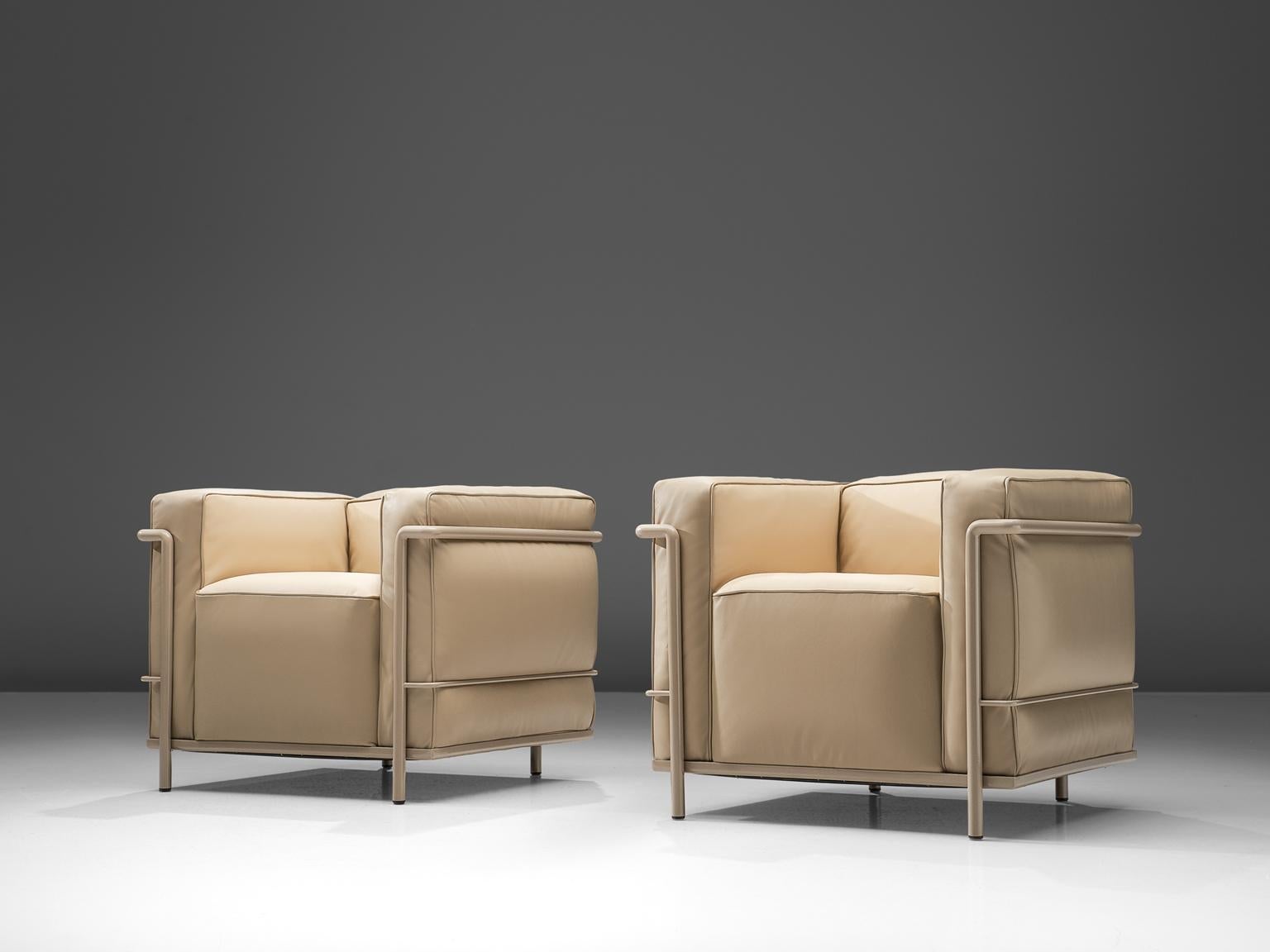 Charles-Édouard Jeanneret, the venerated Swiss-born architect-designer known as Le Corbusier (1887–1965), and collaborators — his cousin Pierre Jeanneret (1896–1967) and Charlotte Perriand (1903–99) — debuted the modernist LC collection at the 1929 Salon d'Automne, an annual art exhibition in Paris. Akin to his description of the homes he designed as machines to live in (and in line with modernism's rejection of ornament), Le Corbusier gave his installation the cold and mechanical title "Equipment for the Home." This "equipment" included chairs, sofas and more.
The LC line, which stressed functionality first, saw the trio of designers carrying out bold experiments with tubular chromed steel, just as architect and Bauhaus faculty member Marcel Breuer had executed with his cantilever Cesca chair around the same time. The compact and minimalist LC2 Petit Confort chair positions the steel frame outside the body rather than tucking it inside the piece. The construction originated in sketches Le Corbusier created with Perriand, a talented architect and furniture designer whom Le Corbusier had initially derided before seeing her architectural work at the 1927 Salon d'Automne. Ultimately, Perriand was tasked with creating furniture for the studio's projects. 
Fitted with boxy and dense foam cushions upholstered in black leather, the openly architectural LC2 was a modern interpretation of a club chair. In contrast to this, the tubular chrome exoskeleton of the LC4 chaise longue is characterized by extreme curves. The LC4's frame conforms to and mimics the lounging body's form. Today, these revered designs and more of the LC collection are manufactured by Italian furniture company Cassina.
Shop Designs in the Collection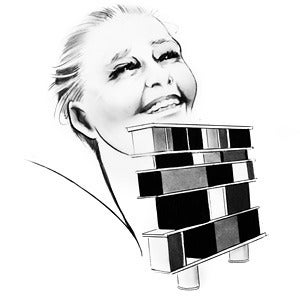 A pioneer of modernism in France, Charlotte Perriand was one of the most influential figures in 20th-century design and architecture. In her long career, Perriand's aesthetic grammar constantly evolved, moving from the tubular steel furniture of the Machine Age to a lyrical naturalism.
Perriand's studies at the Ecole de L'Union Centrale de Arts Decoratifs left her enthralled by Le Corbusier and his vision of a new, rational architecture. In 1924, she joined his studio to design furniture along with Pierre Jeanneret, Corbu's partner and cousin. Together, they devised some of the finest examples of early modernist furniture, including two icons of the era: the B306 chaise with its swooping frame and hide upholstery; and the chunky, steel-framed Grand Confort club chair. Collaborative design produced another Perriand triumph: in the early 1950s, she and Jean Prouvé were engaged to produce desks, worktables and bookcases for the University of Paris. The bookcases — slim pine shelves with brightly painted aluminum dividers — are minimalist masterpieces.
By the end of that decade, Perriand's aesthetic had changed completely from the earliest days of her career. She produced a series of furniture in ebonized wood: chairs with gentle S-curve legs, front and back; tables with elliptical tops. In the mid-1960s, she adopted an almost rustic look, designing simple chairs with dowel-cut frames and rush seats. Yet everything in Perriand's oeuvre is beautiful, whether it's the centerpiece of a décor or an accent. Charlotte Perriand's work is in every great design collection, public and private. Works on these pages will show you why.
More Charlotte Perriand Designs