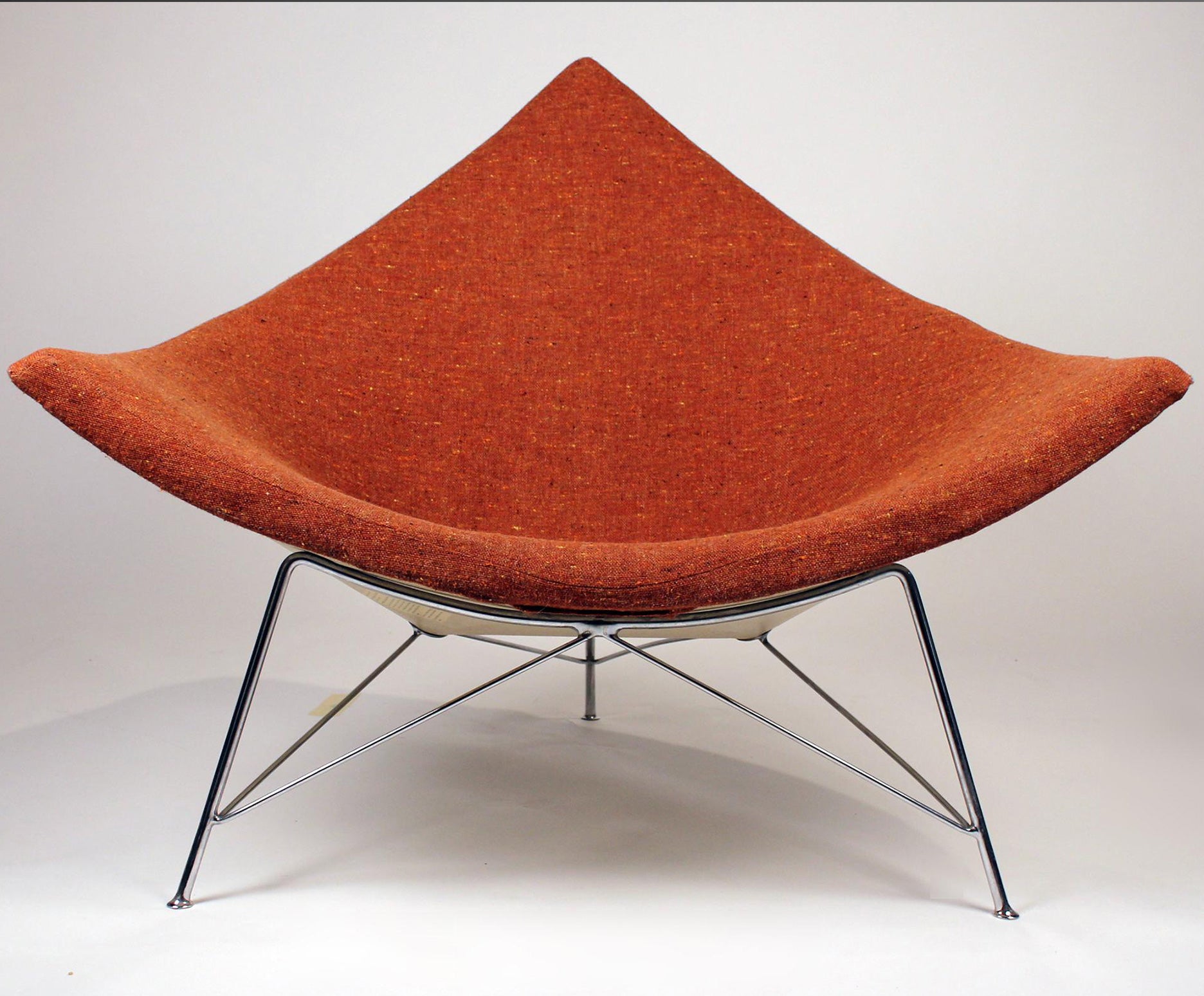 Iconic Designs
Coconut Lounge Chair
About the Design
George Nelson (1908–86) attributed many of his design breakthroughs to creative "zaps." He described such moments as "when the solitary individual finds he is connected with a reality he never dreamed of." The Coconut lounge chair can certainly be traced back to one such "zap."
The inspiration for the piece — which evolved from an idea presented by George Mulhauser, a designer who worked at Nelson's Manhattan studio, George Nelson Associates, Inc., and is now credited with the concept — was as simple as the name suggests: a curved slice of coconut. In addition to the tropical fruit, the sleek chair nods to architect Eero Saarinen's swerving Kresge Auditorium at the Massachusetts Institute of Technology, built in 1953.
Minimal in appearance, the Coconut lounge chair comprises only a few materials: a molded plastic shell, a single leather cushion and a trio of chrome legs. The chair was created in 1955 for Herman Miller, where Nelson served as director of design until 1972. In his studio, Nelson and his designers produced a wealth of hits, including benches, pendant lights and more for Herman Miller and other clients. In his director role, Nelson also supervised a team of now-legendary mid-century modern designers, such as Charles and Ray Eames, Alexander Girard and others.
Herman Miller founder D.J. De Pree hired Nelson in 1945 after having read about a modular storage system that he conceived with architect Henry Wright — it was featured in a joint editorial project from Life and Architectural Forum. Nelson continued to operate his design studio while at Herman Miller, and today, several of the pieces designed at George Nelson Associates, Inc. are in the Museum of Modern Art's permanent collection, including the Coconut lounge chair.
Previously Available Items
More George Nelson Designs