Cast Iron Eagles (5 results)
Golden & Associates Antiques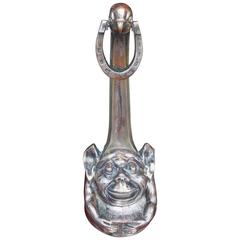 Scottish Brass and Nickel Silver Horse Hobble, Bid...
Brass, Iron, Nickel
Scottish brass and nickel silver horse hobble with an eagle heads horse shoe handle and resting on the faithful servant creature Bide a Blink. Signature encompassed within creature's ar...
Architectural Anarchy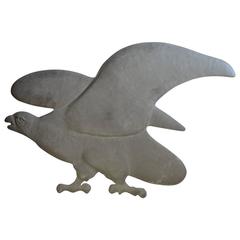 Oversized Early 20th Century American Cast Iron Ea...
Iron
Oversized early 20th century American cast iron eagle. It came from Pittsburgh.
Bea Hive Vintage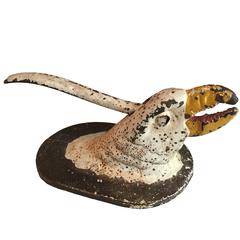 19th Century American Eagle Painted Cast Iron Nut ...
Iron
American 19th century eagle nut cracker. Cast iron with original painted finish.
Jeff R. Bridgman American Antiques

American Federal Period Cast Iron Eagle
This cast iron eagle is one of the earliest sculptural forms that one will encounter in the marketplace. It is also one of the most attractive and iconic depictions of what some America...
East Meets West Antiques

35% Off
Early 19th Century Monumental Pottery Eagle Sculpt...
Unknown
Pottery
This amazing Folk Art sculpture of 19th century sewer tile or pottery eagle was from a private collection in New England. This item is on a custom-made cast iron stand.