Cowhide Jackets (2 results)
Madam Virtue & Co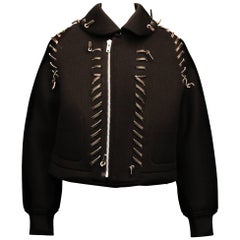 33% Off
Comme des Garcons Runway Cropped Jacket 2004
Comme des Garçons, Comme des Garçons Jackets
COMME DES GARCONS mesh cropped jacket from the 2004 runway collection. A true collectors item, this jacket was recently featured at the Met Museum's CDC exhibition. Black mesh neoprene...
The Paper Bag Princess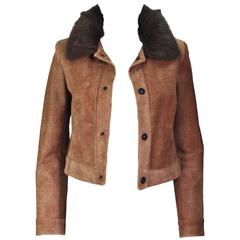 RALPH LAUREN Sheared Chevron Cowhide Jacket Size 2...
Ralph Lauren, Ralph Lauren Jackets
This Ralph Lauren jacket is composed of a sheared chevron patterned cowhide with fur collar trim. There are center front snap closures. In excellent condition, some natural variations ...