Hammered Copper Tables (3 results)
MCM Unique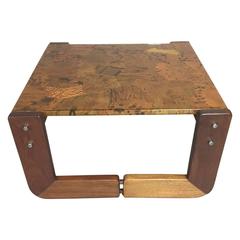 Percival Lafer Side Table
Percival Lafer
Bronze, Copper, Rosewood
Percival Lafer hand-hammered copper and bronze side table with a rosewood frame. Original stain. They are cleverly designed so that steel braces can be unlocked for easier transport.
Robert Kuo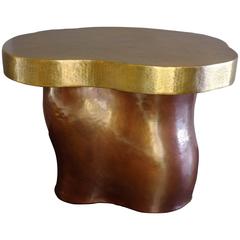 Garrofon Side Table by Robert Kuo, Limited Edition...
Robert Kuo
Brass, Copper
Garrofon (Lima Bean) shaped side table. Antique copper finish on bottom. Brass finish on top. Hand repoussé. Limited Edition. Customizable. Repoussé is the traditional art of hand-ha...
Thomas Gallery Ltd
Pair of Unique French Art Deco End Tables or Conso...
Paul Kiss
Stunning pair of French consoles or side tables resting on just three legs, in hand-hammered copper and iron reflective of both a modern spirit and Art Deco. An accompanying center tabl...