Lap and Portable Desks (15 results)
Martell and Suffin Antiques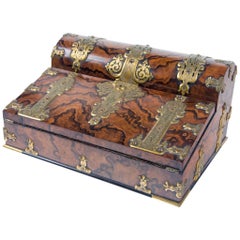 Burr Walnut and Brass Traveling Lap Desk
Brass, Walnut
Duesenberg Ltd.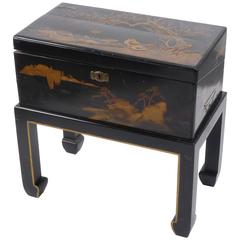 Japanese Lacquered Lap Desk on Stand
Unknown
Wood
Anthony's Fine Art and Antiques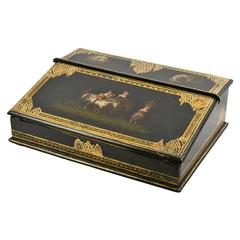 Gilt and Papier Maché Lap Desk
Silla, Ltd.

Regency Period Rosewood Antique Lap Desk Writing S...
Brass, Leather, Fabric, Glass, Oak, Rosewood
Silla, Ltd.

English Regency Rosewood Writing Slope Traveling L...
Brass, Leather, Glass, Oak, Rosewood
Antique Avenue

Military Style Victorian Lap Desk Writing Slope Bo...
Brass, Walnut
David Skinner Antiques

19th C China Trade Roll Top Lap Desk on Stand
ModTiques

Edward Wormley Model 5735 Walnut & Rosewood Writin...
Dunbar Furniture, Edward Wormley
Brass, Rosewood, Walnut
Umbrella

20% Off
Exquisite Campaign Style Mahogany and Leather Fold...
Theodore Alexander
Leather, Mahogany
Galerie Jean-Louis Danant

Black Lacquered Curved Desk and Its Commode, Italy...
Unknown
Brass, Bronze, Wood
Loveday

20% Off
Quality 19th Century Military Campaign Camphor Woo...
Brass, Wood
East Meets West Antiques

68% Off
Early 19th Century Pennsylvania School Masters Des...
Maple, Walnut
Assemblage Ltd.

Danish Teak Executive Desk With Floating Drawers
Ib Kofod-Larsen
Teak
East & Orient Company

19th Century English Petite Secretary
English Accent Antiques

English Campaign Mahogany Lap Desk Decorative Box ...
Brass, Mahogany