Purple Neon Signs (3 results)
Architectural Anarchy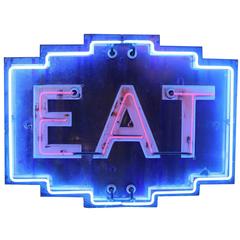 1930s Neon Sign "EAT"
Enamel, Glass, Metal
1930s neon sign "EAT." In working condition.
Architectural Anarchy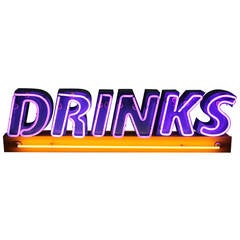 1980s Neon Drinks Sign
Glass, Metal
1980s neon drinks sign. New wiring.
Rejuvenation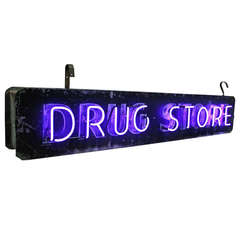 Double-Sided Neon Drug Store Sign, circa 1955
It's easy to imagine this double-sided beauty mounted at the entrance to a busy city drug store. The heavy-duty steel arms make it easy to mount this to a beam or directly to the ceilin...