Albert Achdjian Furniture
NPT Books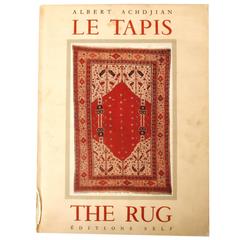 Fundamental Art, the Rug by Albert Achdjian, First...
Albert Achdjian
20th Century French Collectibles and Curiosities
Paper
A Fundamental art, the rug by Albert Achdjian. Paris: Editions Self, 1949. Limited first edition (67) paperback in English and French. 287 pp. A beautiful book on the art of the rug. Fr...