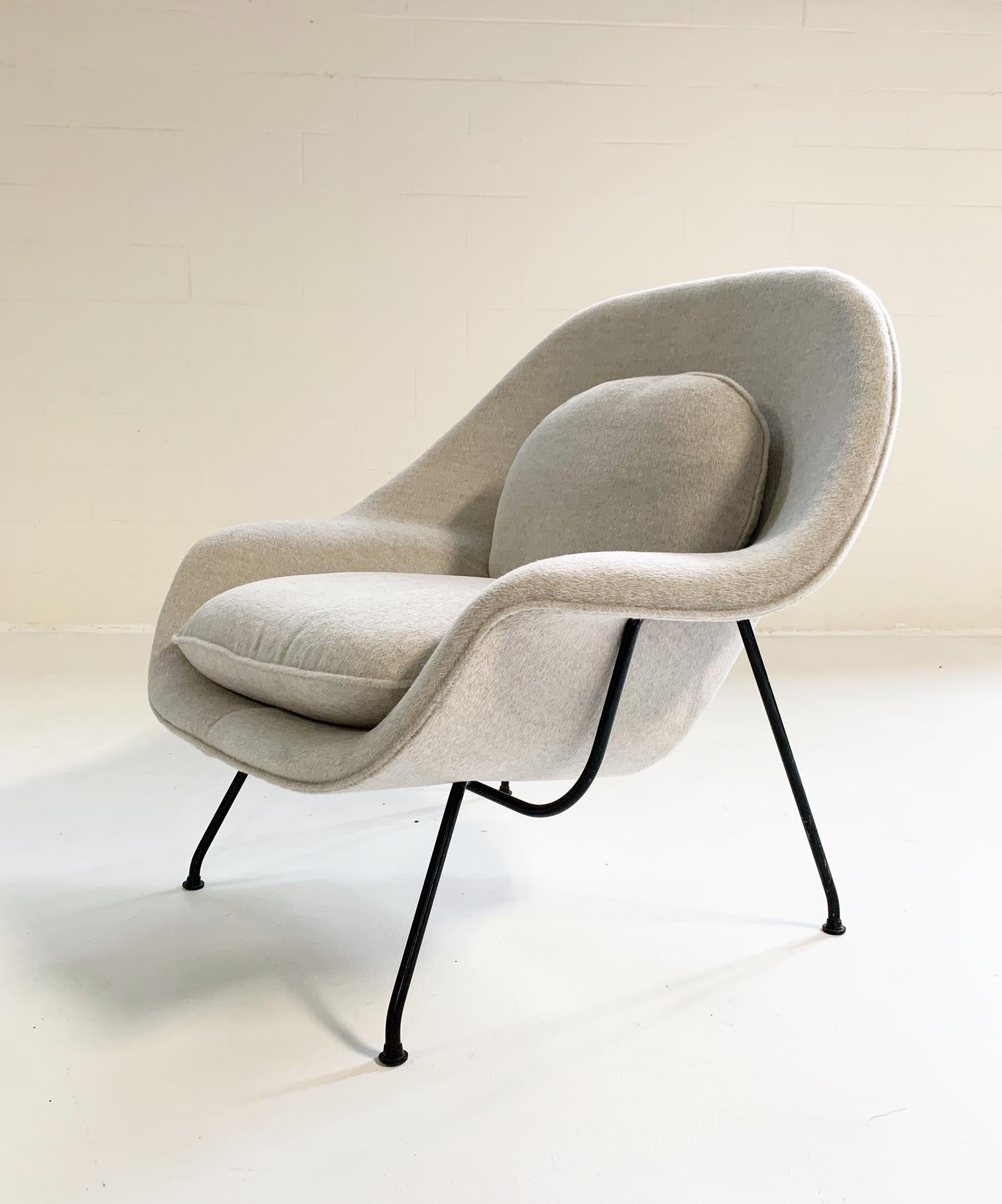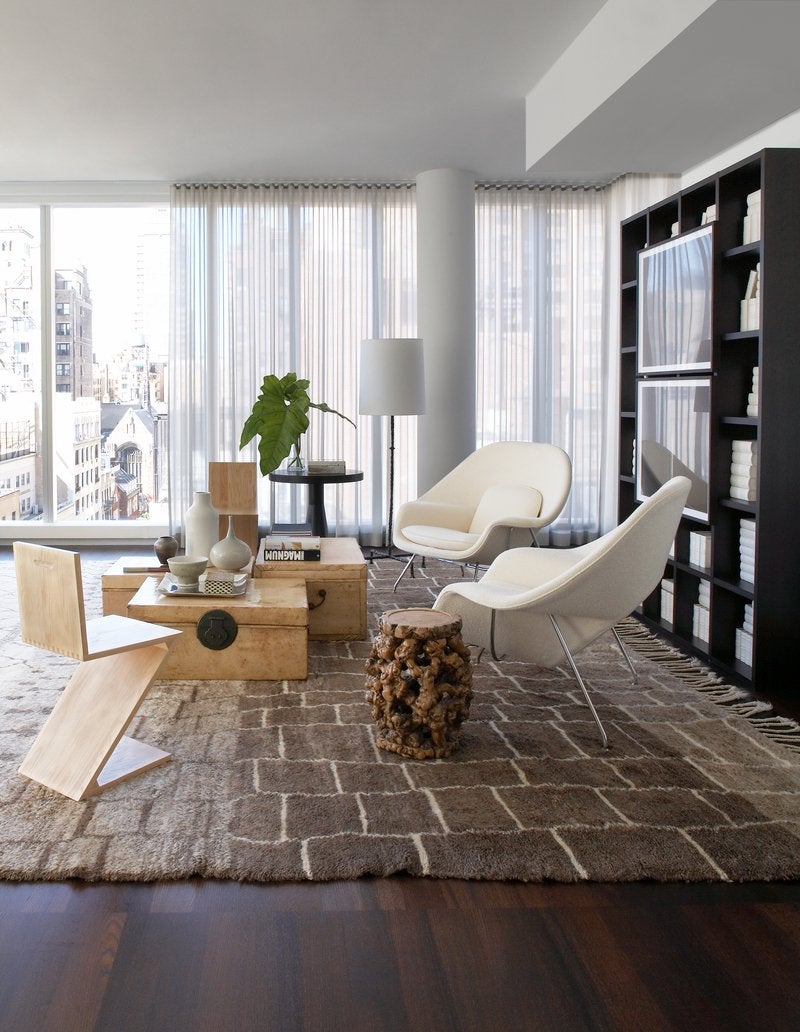 Iconic Designs
Womb Series
The Womb series, created by Finnish-born industrial designer and architect Eero Saarinen (1910–61), comprises some of the most recognizable furniture ever produced by legendary manufacturer Knoll. In fact, the wholly enveloping Womb chair, the collection's inaugural design, is a global pop-culture superstar, having been featured in television commercials, on magazine covers and more within 10 years of its 1948 debut. 
After studying at Yale School of Architecture, Saarinen took a teaching job in the mid-1930s at Michigan's Cranbrook Academy of Art, where he befriended revered architect-designer Florence Knoll — a protégé of Saarinen's architect father, Eliel, who designed Cranbrook's community of schools and became president of the academy.
Knoll had helped expand her husband Hans's furniture company into the renowned brand it is today, and in 1947 the firm introduced Saarinen's first chair, the Model 61 Grasshopper. When the company commissioned him to design what Florence described as "a chair that was like a basket full of pillows," he created his Womb chair. 
The Womb chair (and ottoman) — an ergonomic wonder of mid-century modernism that consists of little more than an oversize molded fiberglass shell set upon a tubular steel frame — as well as the Womb settee involved support from boatbuilder Hudson Winner, who'd been exploring the potential of fiberglass and consulted on the manufacturing process. The Womb series includes a medium-sized chair as well as a child's chair and is manufactured by Knoll.
Shop Designs in the Collection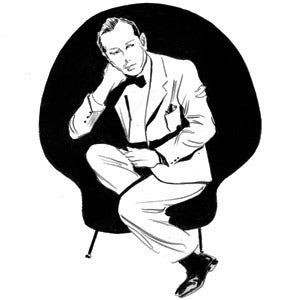 Through his work as an architect and designer, Eero Saarinen was a prime mover in the introduction of modernism into the American mainstream. Particularly affecting were the organic, curvilinear forms seen in Saarinen's furniture and his best-known structures: the gull-winged TWA Flight Center at John F. Kennedy airport in New York (opened 1962), Dulles International Airport in Virginia (1962) and the Gateway Arch in St. Louis, Missouri (1965).
Saarinen had a peerless modernist pedigree. His father, Eliel Saarinen, was an eminent Finnish architect who in 1932 became the first head of the Cranbrook Academy of Art in suburban Detroit. The school became synonymous with progressive design and decorative arts in the United States, and while studying there the younger Saarinen met and befriended several luminaries of mid-century modernism, among them Harry Bertoia and Charles and Ray Eames.
At Cranbrook, Saarinen also met Florence Schust Knoll, who, as director of her husband Hans Knoll's eponymous furniture company, would put Saarinen's best designs into production. These include the Grasshopper chair, designed in 1946 and so named because its angled bentwood frame resembles the insect; the Tulip chair (1957), a flower-shaped fiberglass shell mounted on a cast-aluminum pedestal; and the lushly contoured Womb lounge chair and ottoman (1948). In his furniture as in his architecture, the keynotes of Eero Saarinen's designs are simplicity, strength and grace.
Find vintage Eero Saarinen tables, chairs and other furniture on 1stDibs.
More Eero Saarinen Designs