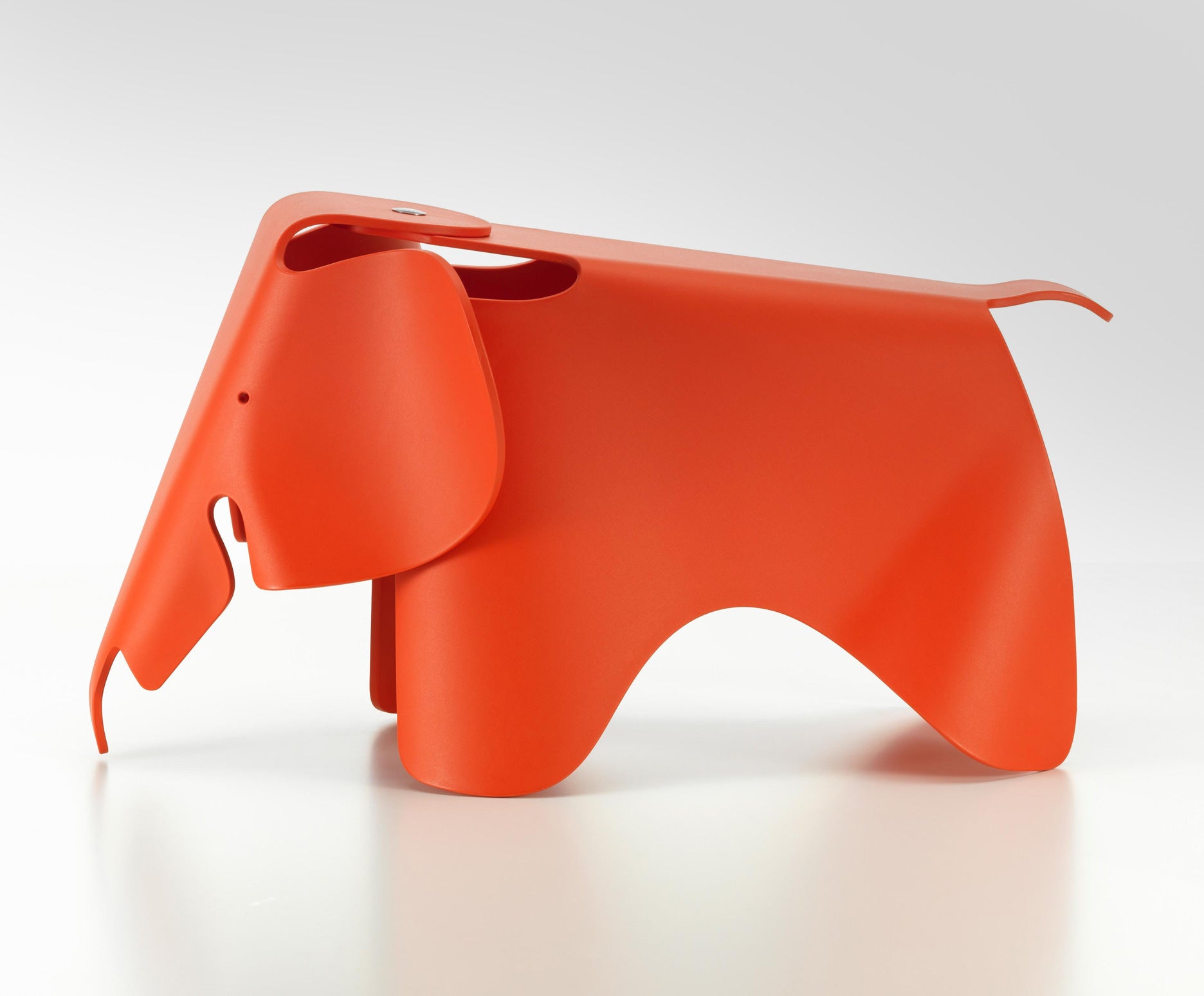 Iconic Designs
Eames Elephant
About the Design
At just over 16 inches tall, the stackable, climbable — at least for little ones — Eames Elephant is another work from Charles and Ray Eames (1907–78; 1912–88) that symbolized their democratic belief that good designs should be inexpensive and available to everyone. After all, the couple liked to say they aimed "to make the best for the most for the least."
When the Eameses took to improving upon the problematic metal splints employed during World War II, plywood was cheap but available only in sheets. In their California apartment, the newly married Cranbrook Academy of Art alumni devised the Kazam! Machine, an innovative homemade apparatus for heat-bonding layers of plywood. Comprising wood veneers bonded together with a resin glue, the lightweight but sturdy, molded plywood splints conformed to the human leg and offered support in a way that metal couldn't. The Eameses applied this inexpensive approach to their furniture-making as well as to the less-heralded toys they designed. "Toys and games are the prelude to serious ideas," said Charles.
The sculptural, two-piece plywood Eames Elephant exemplified the Eameses' diverse influences and enterprising ethos. The pair believed in making durable and interesting products for kids, too — a mid-1940s contract with Evans Products Company yielded seating and tables for children, a precursor to their popular plywood furniture for adults. While their Elephant was whimsical and would have appealed to any child's innate curiosity, it was difficult to make. Technical challenges in 1945 prevented mass production of the piece, but today, Vitra manufactures the Eames Elephant in two sizes. It's available in plywood or plastic.
More Charles and Ray Eames Designs