Ashville Fine Arts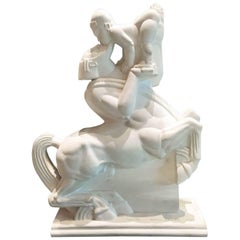 Abram Belskie, Mid-Century American Sculpture of C...
Abram Belskie
Mid-20th Century American Mid-Century Modern Sculptures
Resin, Plaster
Medium: Plaster and resin. Signed by the artist and dated 1958 Abram Belskie (1907-1988) was born in London and grew up in Glasgow, Scotland. He graduated from the Glasgow School of...