The average cost of an antique Addison Mizner Furniture is $14,399. The price can vary from $4,800 and $23,998 based on the condition, age, materials and aesthetic value for a specific Addison Mizner Furniture.
Mars Palm Beach Estate Holdings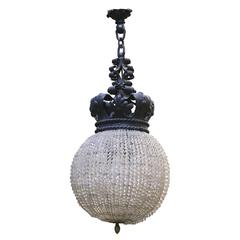 20% Off
Rare Addison Mizner Crystal Ball and Iron Chandel...
Addison Mizner
Early 20th Century American Neoclassical Chandeliers and Pendants
Crystal, Iron
One of the most unique and spectacular Mediterranean pendant light fixtures we have ever seen. Clear faceted crystals in basket form with elaborate detailed black iron crown, stem and c...
Palm Beach Vintage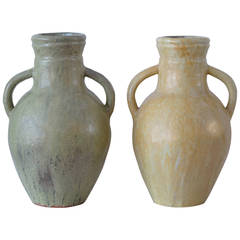 Addison Mizner two Art Pottery Handled Jugs
Addison Mizner
Vintage 1920s American Spanish Colonial Vases and Vessels
Pottery
Addison Mizner two Art Pottery Handled Jugs. Mizner made many of the items he decorated his mansions with locally. Its was refered to as Mizner industries Las Manos was one of these in...