Antik Arte & Scienza sas di Daniela Giorgi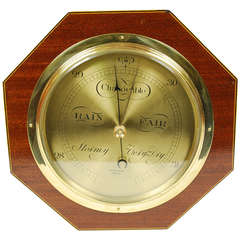 Aneroid Octagonal Barometer Signed Aitchison Londo...
Aitchison
Early 20th Century British Collectibles and Curiosities
Aneroid barometer, wooden octagonal shaped, brass and glass, signed Aitchison London, 1920s. In order. Measures cm: 23 x 23 inches 9 x 9. It's an antique measuring instrument having ...