Puritan Values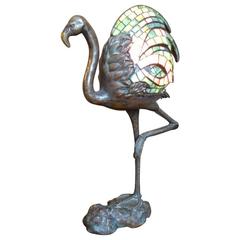 Bronze Table Lamp Modelled as a Flamingo by Alberi...
Alberic Collin
Mid-20th Century Table Lamps
A bronze table lamp modelled as a Flamingo by Alberic Collin. Biography: Alberic Collin was born on April 6th 1886 at Antwerp, and was to remain a citizen of the city all his life. He ...