The average cost of an antique Alfa Romeo Furniture is $2,648. The price can vary from $1,828 and $3,469 based on the condition, age, materials and aesthetic value for a specific Alfa Romeo Furniture.
Imperio Dos Sentidos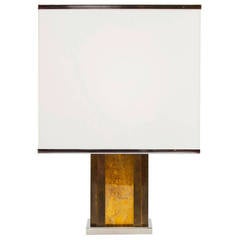 Romeo Regga Table Lamp
Alfa Romeo
Vintage 1970s Italian Mid-Century Modern Table Lamps
Chrome, Brass, Lucite
Imposing table lamp, base in chromed metal, brass and printed Lucite with lampshade in white fabric and chrome frames. Signed: Romeo Rega, made in Italy.
Vintage Objects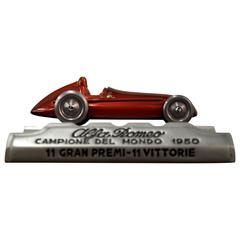 Alfa Romeo, 1950 World Champion
Alfa Romeo
Mid-20th Century Italian Collectibles and Curiosities
Aluminum, Iron
The moment the flag fell to mark the beginning of the first ever F1 World Championship race on May 13th 1950 at Silverstone there was little doubt what car would cross the finish line f...