Stevens Fine Art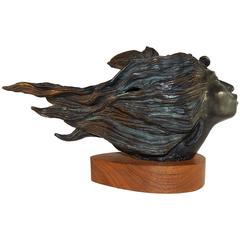 Allan Houser Bronze Sculpture, 1977, Native Americ...
Allan Houser
Late 20th Century American Native American Sculptures
Cast bronze on wood plinth, edition of 12. 16" W x 7" D x 9.5" H. Signed and numbered by the artist 11 of 12. This evocative piece by well known artist Allan Houser (1914-1994) fea...