Antiques of River Oaks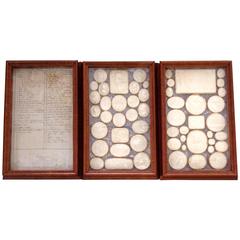 H 17 in. W 11 in. D 2 in.
Dimensions:
H 17 in. W 11 in. D 2 in.
Dealer Location:
Houston, TX
Materials & Techniques:
Plaster
Grand Tour Intaglio Collection, Early 19th Century...
Antonio Odelli
Antique Early 19th Century Italian Neoclassical Decorative Art
Plaster
Framed set of Grand Tour souvenir intaglios depicting classical sculpture and themes. It includes the hand written numbered list identifying each intaglio. Originally in two stacking tr...