Alexander Abajian Furniture
Almond & Co.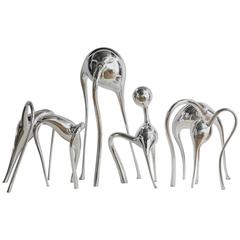 "Creatures Silvered" by Alex Abajian
Alexander Abajian
21st Century and Contemporary American Sculptures
Blown Glass
A group of six handblown silvered glass "creatures" by California glass artist Alex Abajian. Can be sold individually. Each sculpture varies in size from 24" hi up to 45" in height, US...