Anton Puchegger Furniture
The average cost of an antique Anton Puchegger Furniture is $3,036. The price can vary from $1,357 and $4,715 based on the condition, age, materials and aesthetic value for a specific Anton Puchegger Furniture.
The Millinery Works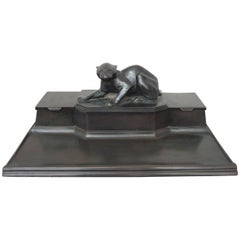 Bronze Double Inkwell Made and Signed by S Puchegg...
Anton Puchegger, Anton Puchegger
Antique 1890s Austrian Arts and Crafts Desk Accessories
Bronze
A bronze double inkwell with integral pen tray surmounted by a sculpture of a tiger, signed by A Puchegger circa 1910, measure: 14cm (5.5in) high, 34.25cm (13.5in) wide, 18cm (7in) deep...
Miri Antiques & Interior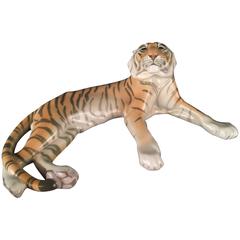 20th Century Art Nouveau Bengal Tiger KPM Berlin
Anton Puchegger
20th Century German Art Nouveau Porcelain
Porcelain
Extremely rare KPM figure, Bengal tiger. By Anton Puchegger. KPM Berlin 1.Wahl with painting mark. Signed Anton Puchegger, circa 1920 Very fancy shape. Figure in an impecca...