AK Dutch Delftware Furniture
The average cost of an antique AK Dutch Delftware Furniture is $26,500. The price can vary from $25,000 and $28,000 based on the condition, age, materials and aesthetic value for a specific AK Dutch Delftware Furniture.
Joy Gallery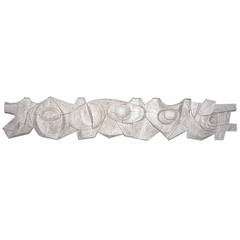 Dutch Ceramics Artwork by Henk Tieman for Porceley...
AK Dutch Delftware, Henk Tieman
Vintage 1970s Dutch Mid-Century Modern Wall-mounted Sculptures
Ceramic
A very rare, large ceramics artwork made by Dutch artist Henk Tieman, head of the experimental department of Porceleyne Fles in Delft, for AK Dutch Delftware in Netherlands, circa 1970....
Lotus Gallery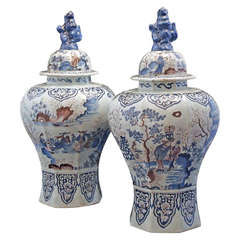 Large Pair of Delft Chinoiserie Decorated Covered ...
AK Dutch Delftware
Antique 18th Century and Earlier Dutch Delft and Faience
Paste, Porcelain, Tin
A rare and impressive pair of faceted covered baluster jars painted in underglaze cobalt blue and manganese red in the Ming transitional style with scenes of courtiers and attendants in...