Alfred E.A. Montgomery Furniture
East Meets West Antiques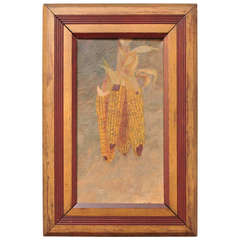 Dimensions:
H 25 in. W 17 in.
Dealer Location:
Los Angeles, CA
Materials & Techniques:
Canvas
Late 19th Century Alfred E. A. Montgomery Hanging ...
Alfred E.A. Montgomery
Antique 19th Century American Paintings
Canvas
This late 19th c. still life of hanging corn is representative of how Alfred E. A. Montgomery became known as "the farmer who paints and the painter who farms." His illustrative affin...